#thebroadfromhome | Workshop
Live Virtual Art Week for Families + Kids | Day 3
On the third day of The Broad's virtual art-making week, Spring into The Broad, join 4C Lab's co-founder and artistic director Marissa Herrera for dance and movement activities inspired by Alexander Calder's hanging mobile Le Rouge de Saché (1954) from the Broad collection.
During this free virtual workshop, a facilitator will show the artwork that inspired the activity, live from the museum, and participants will have the opportunity to share their creations with each other from home.
For Ages 6 and Up
This art-making activity is suitable for children ages 6 and up. Younger children may benefit from the help of an adult.
Community Partner
4C Lab provides opportunities for young creative visionaries to share their stories through artistic expression.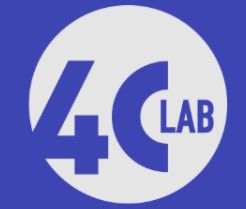 ---
About Spring into The Broad: Virtual Art-Making Workshops
Each day of spring break from Monday, March 29 to Friday, April 2, 2021, The Broad will present a one-hour virtual workshop for families. Each workshop will be hosted by a different community organization, who will facilitate an art activity inspired by works on view at the museum.
In addition to the guided art activity, each workshop includes a live in-gallery segment showcasing the artwork that inspired the activity. Families will have time to share their creations at the end of the workshop.
All workshops are free to attend and held over Zoom.​​​​​​
Workshops will be translated live into Spanish.
Community Partner Organizations
The Broad is proud to collaborate on Spring into The Broad: Virtual Art-Making Workshops with non-profit organizations that are vital to families in Los Angeles and for advancing arts education.
Learn more about our community partner organizations 4C Lab, the Children's Literature Department of the Los Angeles Public Library's Central Library, Greetings from South Central, The Help Group's Kids Like Me Program, and Self Help Graphics & Art.
Read More