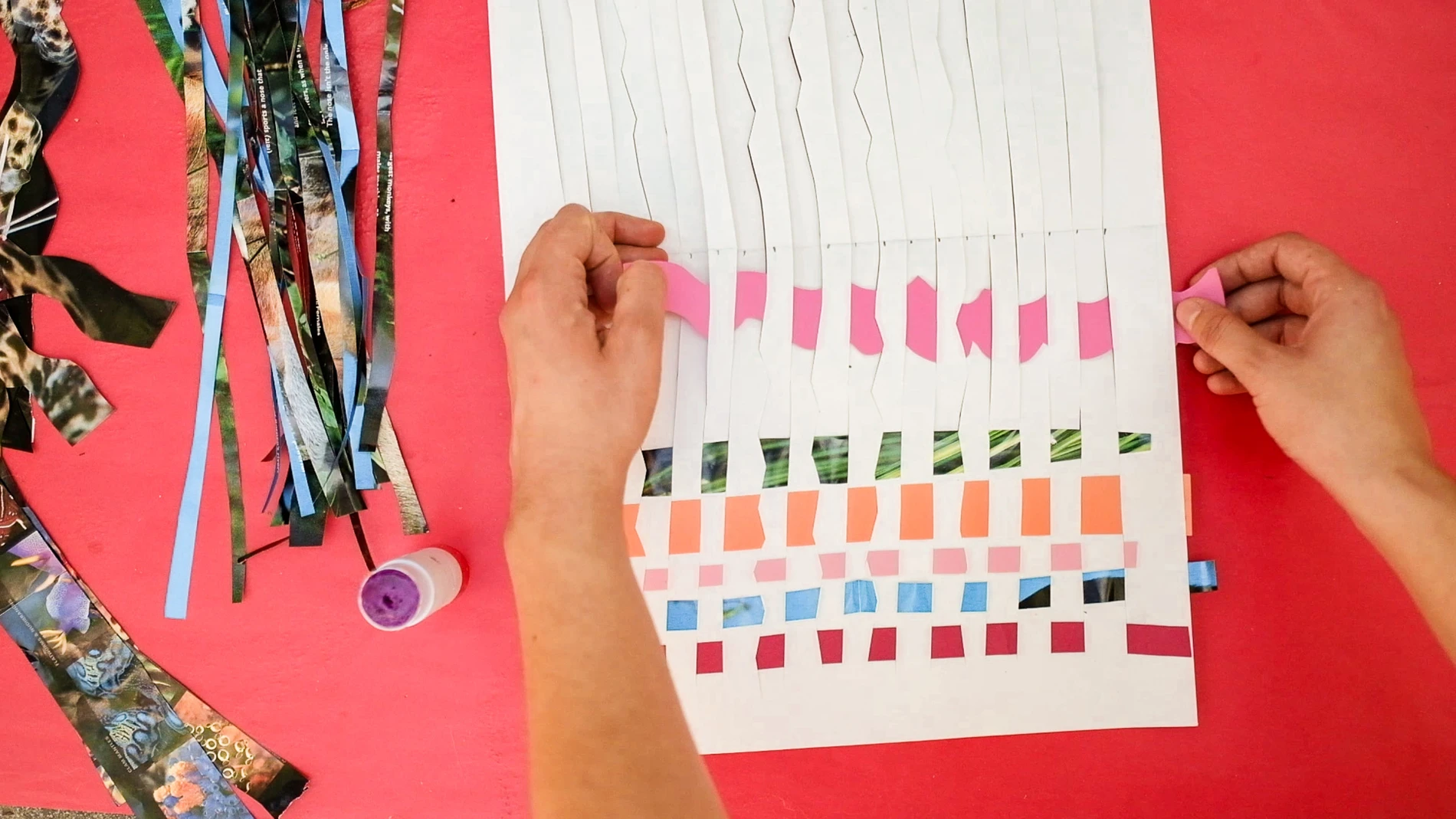 Workshop
Let's Make Art! Family Workshop at Home: Tauba Auerbach
Create your own woven pattern inspired by the elaborate patterns and geometric shapes found in Broad collection artist Tauba Auerbach's work, Shadow Weave - Chiral Fret Wave (2015).
Auerbach creates work out of many different types of materials like canvas, glass, and paint. In Auerbach's woven canvas work, the dazzling symmetrical and asymmetrical patterns seem to fool the eye—almost like an optical illusion. Are we seeing paint on the canvas or is it something else?
Auerbach's weave patterns are complex. They can be a combination of classic checkerboard, diamond shapes, and Greek fret designs. Greek fret designs are borders made from a continuous line that shapes into a repeated motif. When creating your weave think about how the combination of patterns and color creates a style all your own!

---
About Let's Make Art! Family Workshop at Home
Create artworks at home inspired by artists in the Broad collection. Each video shows step-by-step instructions for an art activity that families can do together at home.
Read More