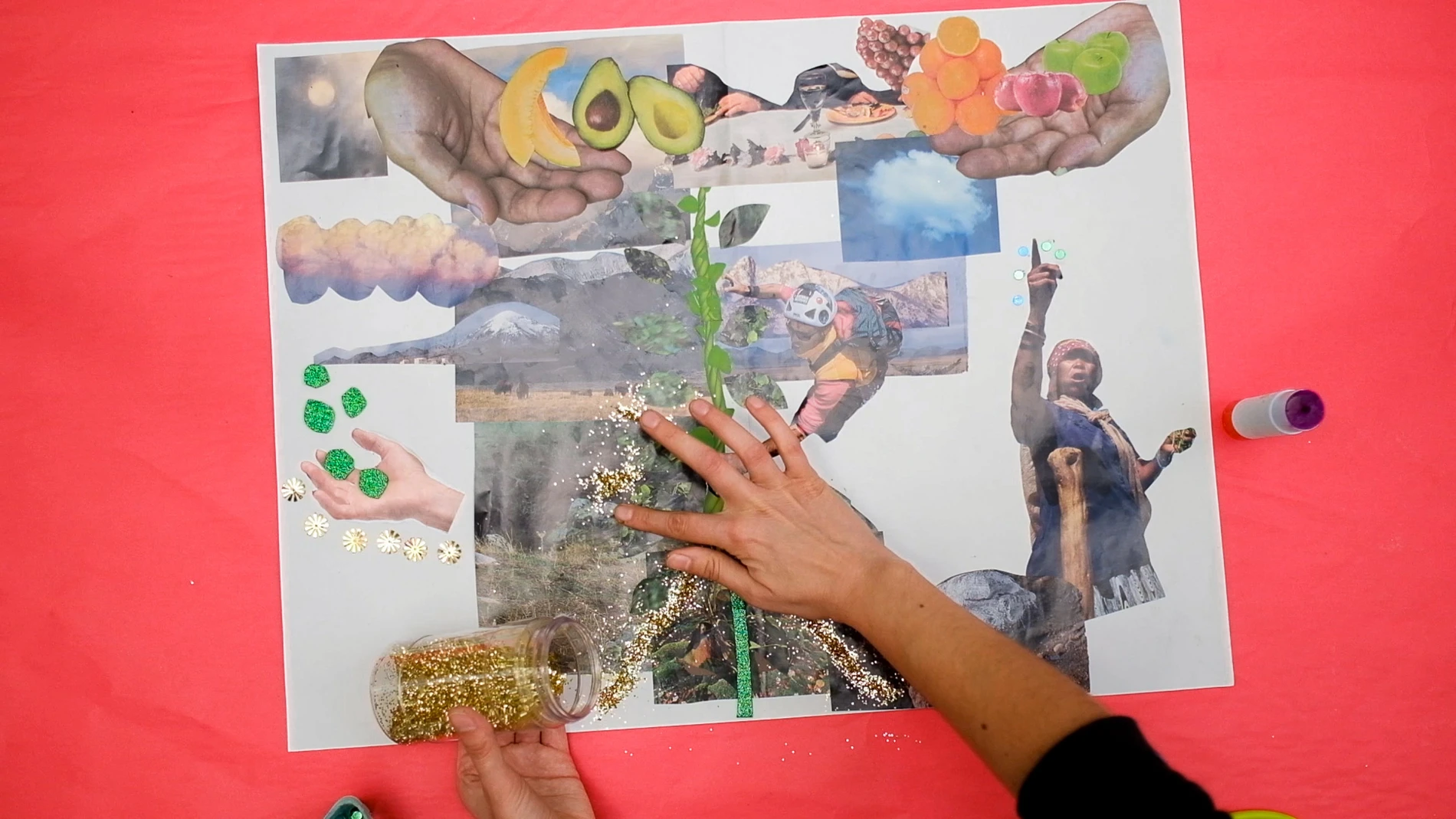 Workshop
Let's Make Art! Family Workshop at Home: Elliott Hundley
Create your own collage inspired by the work of Broad collection artist Elliot Hundley.
Hundley's works are inspired by classic plays, literature, and poetry. He visually portrays these narratives through collage and incorporates various materials that are typically associated with arts and crafts.
When Hundley creates his extremely detailed artworks, he first finds a story he wants to portray and then he casts friends and family members to act out the story. He takes their photos as they perform and collages those photos with other images and materials to create the whole setting of the narrative.

---
About Let's Make Art! Family Workshop at Home
Create artworks at home inspired by artists in the Broad collection. Each video shows step-by-step instructions for an art activity that families can do together at home.
Read More