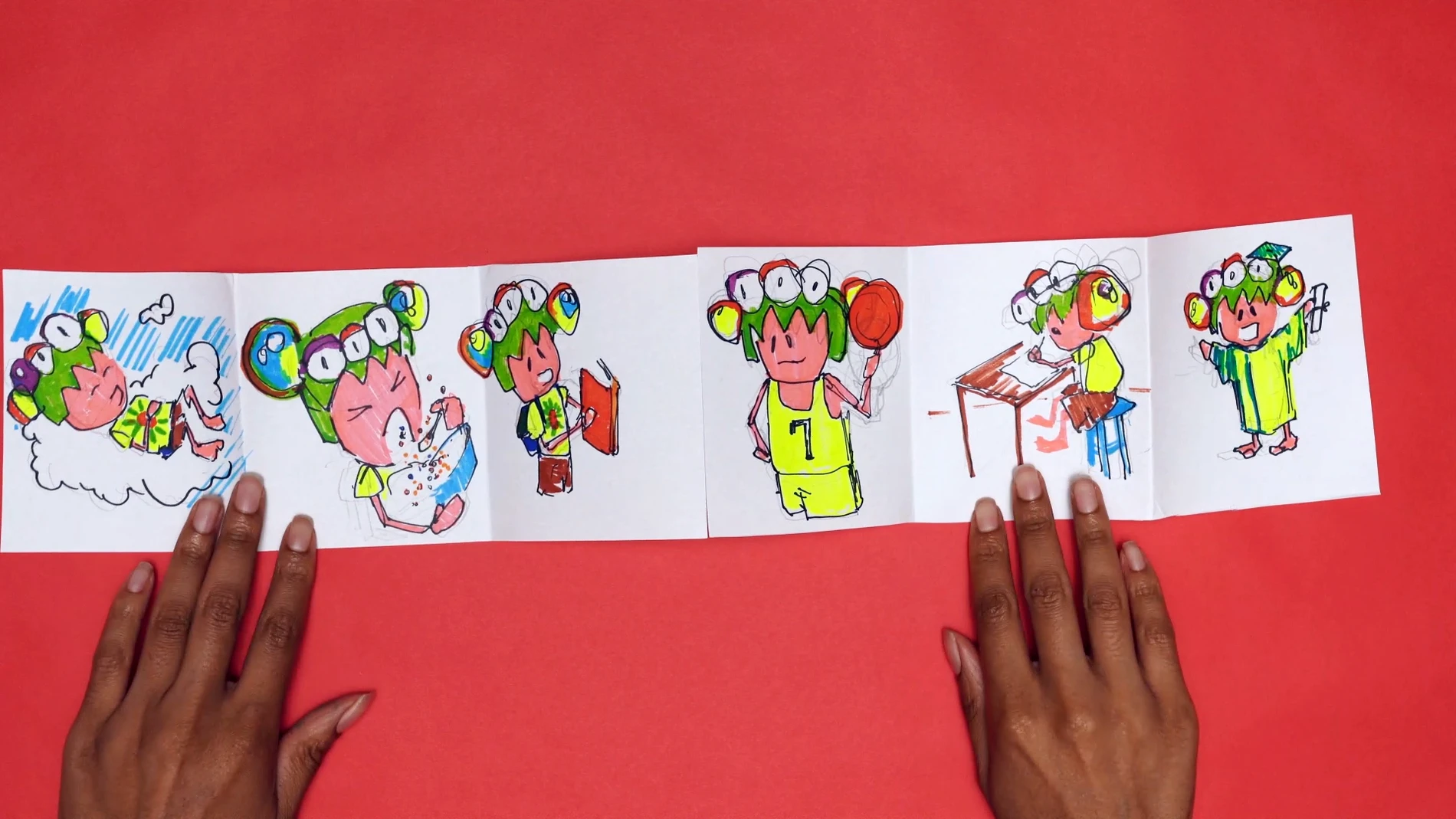 Workshop
Let's Make Art! Family Workshop at Home: Takashi Murakami
Create your own accordion book inspired by Broad collection artist Takashi Murakami!
In his massive 82-foot long painting titled In the Land of the Dead, Stepping on the Tail of a Rainbow (2014), Murakami intended the artwork to be experienced as if you were reading a page in a book; the story begins on the left side and continues as you walk along the canvas to the right.

---
About Let's Make Art! Family Workshop at Home
Create artworks at home inspired by artists in the Broad collection. Each video shows step-by-step instructions for an art activity that families can do together at home.
Read More