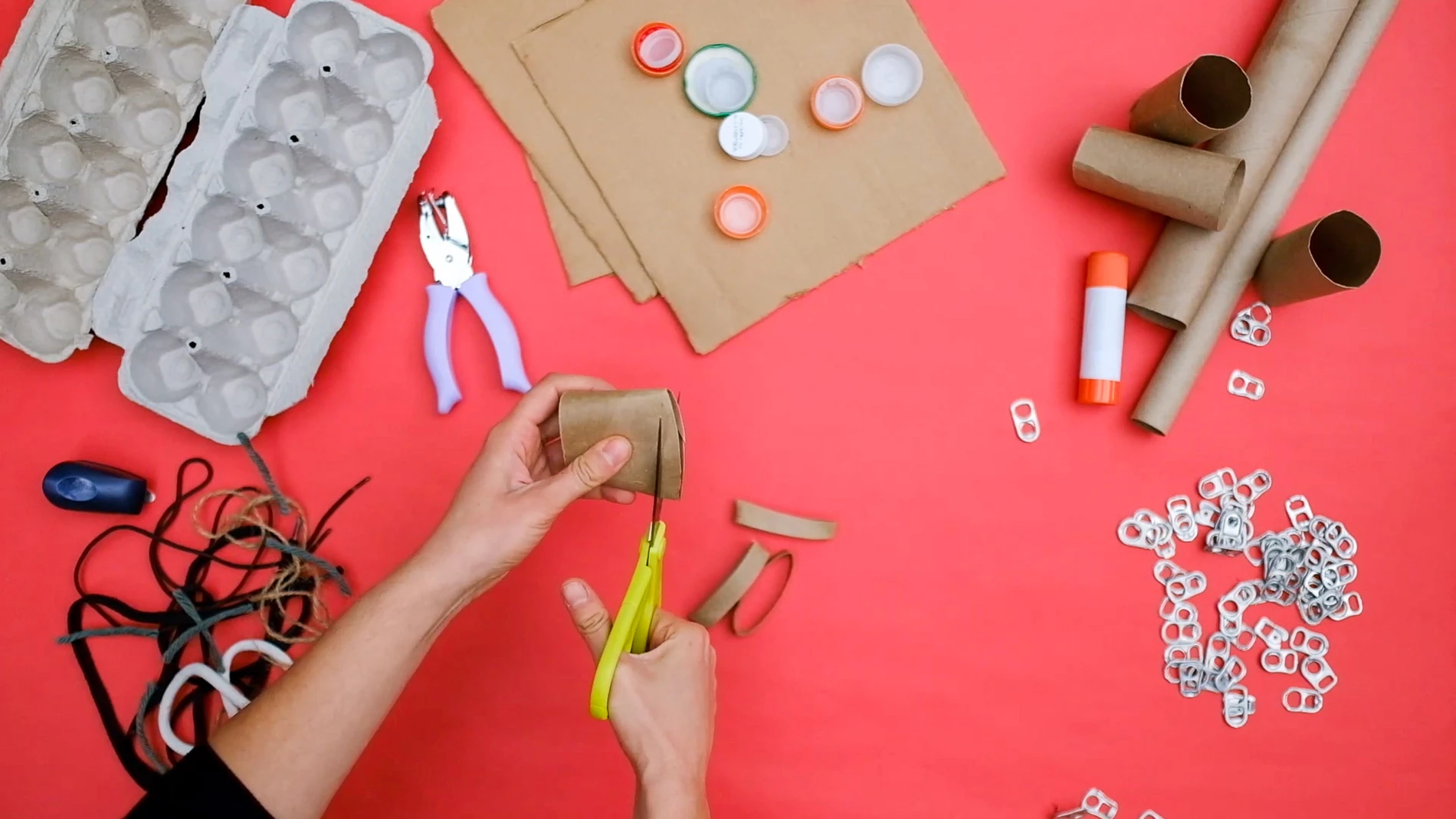 Workshop
Let's Make Art! Family Workshop at Home: El Anatsui
Create your own tapestry to hang on your wall! This family art activity is inspired by the works of Nigeria-based artist El Anatsui, who creates large metallic tapestries out of re-purposed materials including bottle caps, aluminum commercial packaging, and copper wire.
Anatsui twists and folds these materials together to resemble African kente cloth, which is made by weaving narrow strips of fabric into a whole patchworked piece of cloth. For the artist, as the son and brother of professional kente weavers, the kente cloth has both personal meaning and symbolic power.

---
About Let's Make Art! Family Workshop at Home
Create artworks at home inspired by artists in the Broad collection. Each video shows step-by-step instructions for an art activity that families can do together at home.
Read More