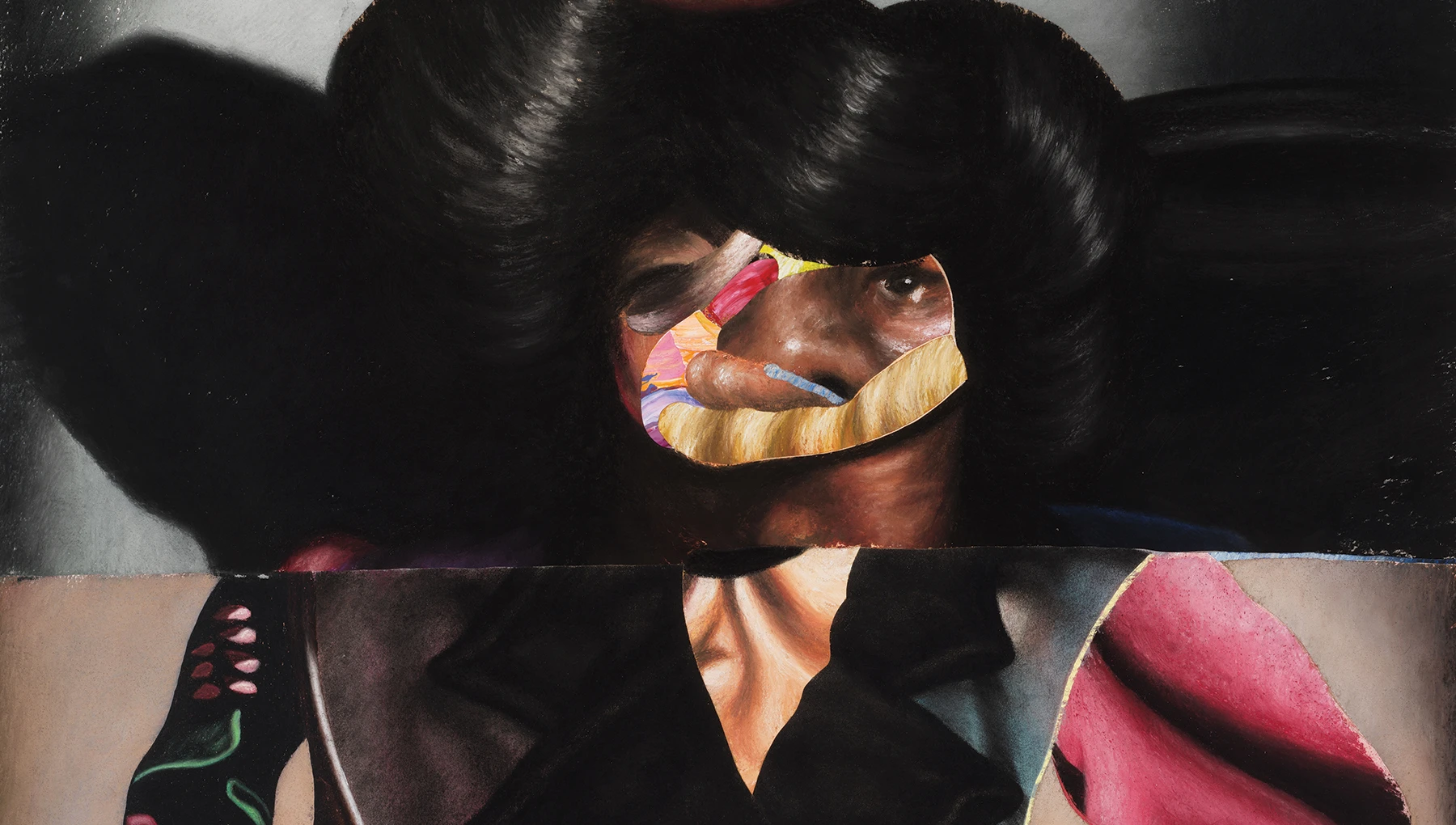 Workshop
Live Virtual Drawing for Kids: Collage
In the last session of The Broad's live virtual Summer Art School, join a guided drawing activity inspired by Nathaniel Mary Quinn's C'mo' and Walk With Me (2019) from the Broad collection.
We will talk about collage and mixed media as ways to create a picture. Quinn's two-step process for creating portraits involves first finding images from photographs, magazines, and newspaper. Then he cuts and layers them together to create an image of a person he's thinking of. Next, he looks at his collage and draws on a separate sheet of paper what he just made. The final drawing is what he presents as his completed artwork.
During this free virtual workshop, you and your family will see the artwork that inspired the activity, live from the museum. You also will have the opportunity to discover and discuss books related to the activity's theme with librarians from the Children's Literature Department from the Los Angeles Public Library. At the end of the session, participants will share their creations with each other.
Materials
What you'll need to participate:
pen or pencil
paper
cutouts from photographs, magazines, or newspaper
glue or tape
scissors (optional)
For Ages 6 and Up
This art-making activity is suitable for children ages 6 and up. Younger children may benefit from the help of an adult.
Accessibility
Sessions will be translated live into Spanish.
For ADA accommodations, please email schoolvisits@thebroad.org at least 72 hours prior to the event.
---
About Summer Art School: Live Virtual Drawing Sessions for Kids