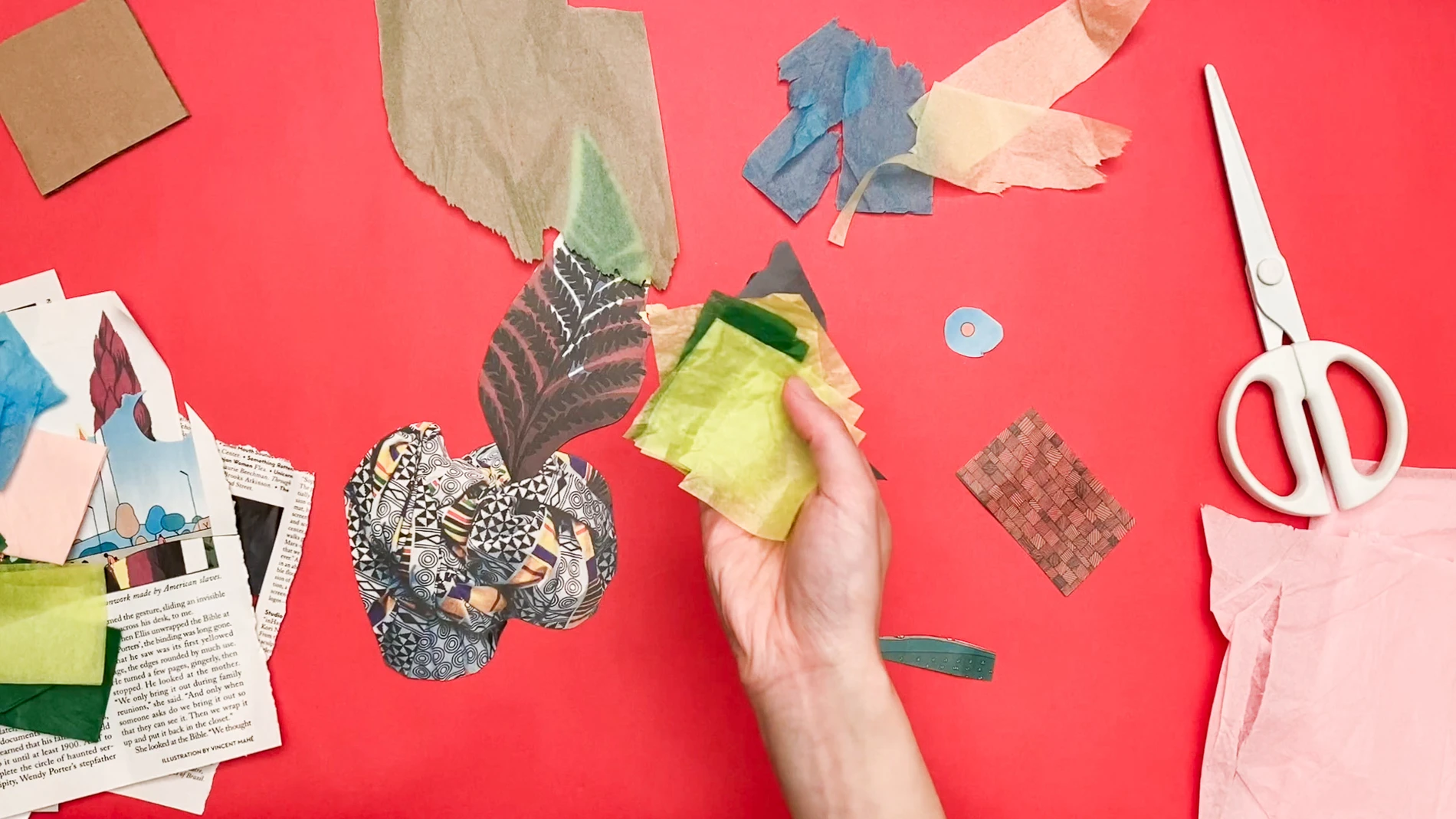 Workshop
Let's Make Art! Family Workshop at Home: Mark Bradford
Create an artwork at home inspired by the technique of Broad collection artist Mark Bradford, a Los Angeles-based artist known for using discarded materials found on city streets such as advertisements, flyers, billboards, comic books, and more.
Go on a hunt for materials for this activity inside your home to make a one-of-a-kind accessory!

---
About Let's Make Art! Family Workshop at Home
Create artworks at home inspired by artists in the Broad collection. Each video shows step-by-step instructions for an art activity that families can do together at home.
Read More