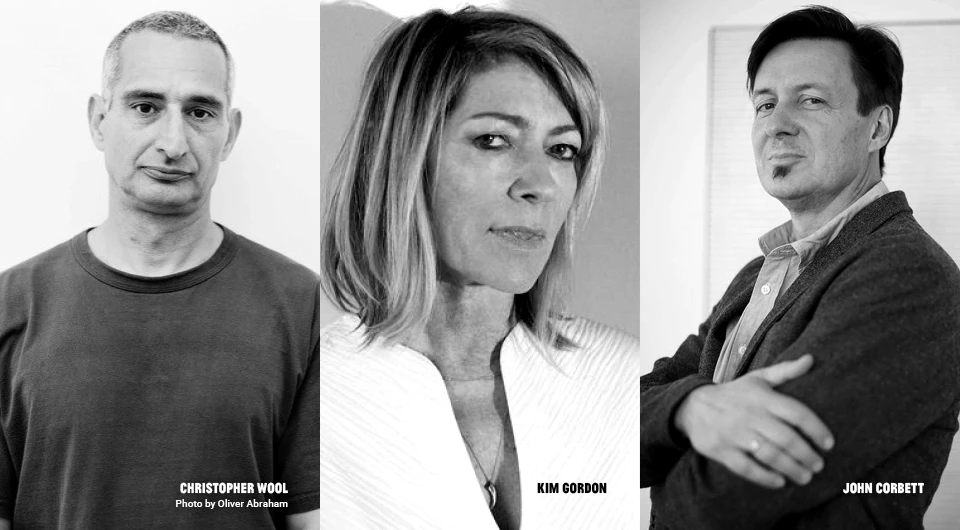 Talk
The Un-Private Collection: Christopher Wool + Kim Gordon + John Corbett
In celebration of The Broad's 5th anniversary, the museum will unveil a series of deep presentations of ten artists whom The Broad has collected in depth. These installations will unfold over several months in 2020, highlighting the Broad collection's unique, multi-decade commitment to some of the most influential artists of our time. The first of these artists to be installed in the museum's galleries will be New York-based artist Christopher Wool.
In the latest event in The Broad's signature series, The Un-Private Collection, the museum presents Wool in conversation with musician and artist Kim Gordon. Moderated by John Corbett (music curator and critic, author, and gallerist), this Un-Private Collection event will provide a platform for Wool and Gordon to share how their experiences with music, art, and other genres influenced how they approach their creative undertakings.
During the 70s and 80s, Wool and Gordon spent formative years in the vibrant, gritty art and music scenes of Lower Manhattan and the East Village. Artists and performers of this era freely ventured to the edges of film, literature, art, music, and fashion to craft an intentionally "lo-fi" aesthetic that favored abandon and process in contrast to the commercialization that was expanding into the downtown art scene.
Made possible by Leading Partner East West Bank with support from Land Rover and Van Cleef & Arpels.

---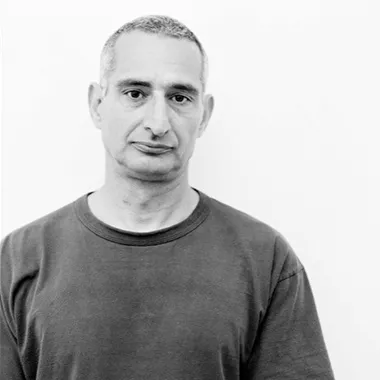 Christopher Wool
Broad collection artist Christopher Wool's most recognizable images include text from cultural idioms or song lyrics. Christopher Wool's work emerged in the 1980s when neo-expressionist painting had achieved ascendancy not only in New York but also in Germany and Italy. In reaction to this climate, Wool, along with painters like Peter Halley and Philip Taaffe, reinvented abstract painting by addressing historical arguments against painterly expression as a valid art form. Specifically, Wool brought the lineage of conceptual and minimalist art to bear on abstract painting, not conceding the end of painting to theoretical debate, but instead imagining a painting fully aware of its own criticism. Recent exhibitions of the artist's work include venues such as Galerie Max Hetzler, Berlin; Phillbrook Downtown, Tulsa, Oklahoma; Daros Collection at Fondation Beyeler, Hurden, Switzerland; Luhring Augustine, New York; McCabe Fine Art, Stockholm; The Museum of Modern Art, New York; Solomon R. Guggenheim Museum, New York; the Art Institute of Chicago; and Corbett vs. Dempsey, Chicago.
Photo by Oliver Abraham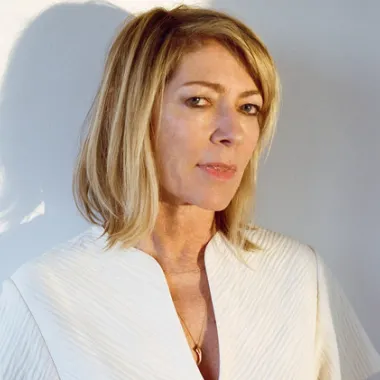 Kim Gordon
Kim Gordon studied at the Otis Art Institute in Los Angeles in the late 1970s and has continued to work as an artist since. She relocated from Los Angeles to New York City, and her first solo exhibition presented under the name "Design Office" took place at New York's White Columns in 1981. Since then, Gordon has worked consistently across disciplines and across distinct cultural fields: art, design, writing, fashion, music, and film/video (as both an actress and director). Her memoir, Girl in a Band, chronicling her childhood, life in art and music, and marriage to and divorce from Sonic Youth bandmate Thurston Moore, was released in 2015. Her first solo record, No Home Record, was released in October 2019. Recent exhibitions of Gordon's visual work include venues such as Irish Museum of Modern Art, Dublin; The Andy Warhol Museum, Pittsburgh; L'Académie Conti, Dijon, France; Manifesta 11, Zurich; and 303 Gallery, New York.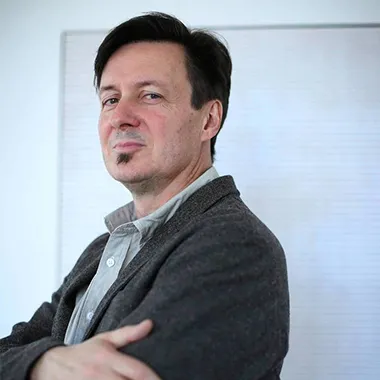 John Corbett
John Corbett is a music critic, record producer, and curator, and is co-owner of Corbett vs. Dempsey, an art gallery in Chicago. He is the author of Vinyl Freak: Lover Letters to a Dying Medium, Microgroove: Forays into Other Music, and Extended Play: Sounding Off from John Cage to Dr. Funkenstein (all published by Duke University Press), and A Listener's Guide to Free Improvisation, published by the University of Chicago Press. His writing has appeared in DownBeat, Bomb, Nka, and numerous other publications. Corbett has taught at the School of the Art Institute of Chicago since 1988; he was artistic director of Berlin JazzFest 2002; he co-curated the Empty Bottle Jazz Series from 1996 to 2005; and was co-curator of Pathways to Unknown Worlds: Sun Ra, El Saturn, and Chicago's Afro-Futurist Underground, 1954-1968 (Hyde Park Art Center, Chicago, 2006; Institute of Contemporary Art, Philadelphia, 2009; Durham Art Guild, Durham, North Carolina, 2009).
About The Un-Private Collection
The Un-Private Collection is an ongoing series of public programs The Broad began in September 2013. The series introduces audiences to the museum's 2,000-work contemporary art collection by showcasing stories behind the collection, the collectors and the artists. Since launching the program, The Broad has brought together a variety of artists whose works are in the Broad collection in conversation with cultural leaders, including Mark Bradford with Katy Siegel, Shirin Neshat with Christy MacLear, Jeff Koons with John Waters, Takashi Murakami with Pico Iyer, Eric Fischl with Steve Martin, John Currin with James Cuno, Kara Walker with Ava DuVernay and architect Elizabeth Diller with Eli Broad, Joanne Heyler and Paul Goldberger. Talks have been held at venues throughout Los Angeles, making the programming available to audiences across the city. Conversations are live-streamed and full videos of past talks are available online. The Un-Private Collection series is part of the Broad collection's 30-year mission to make contemporary art accessible to the widest possible audience.
Read More