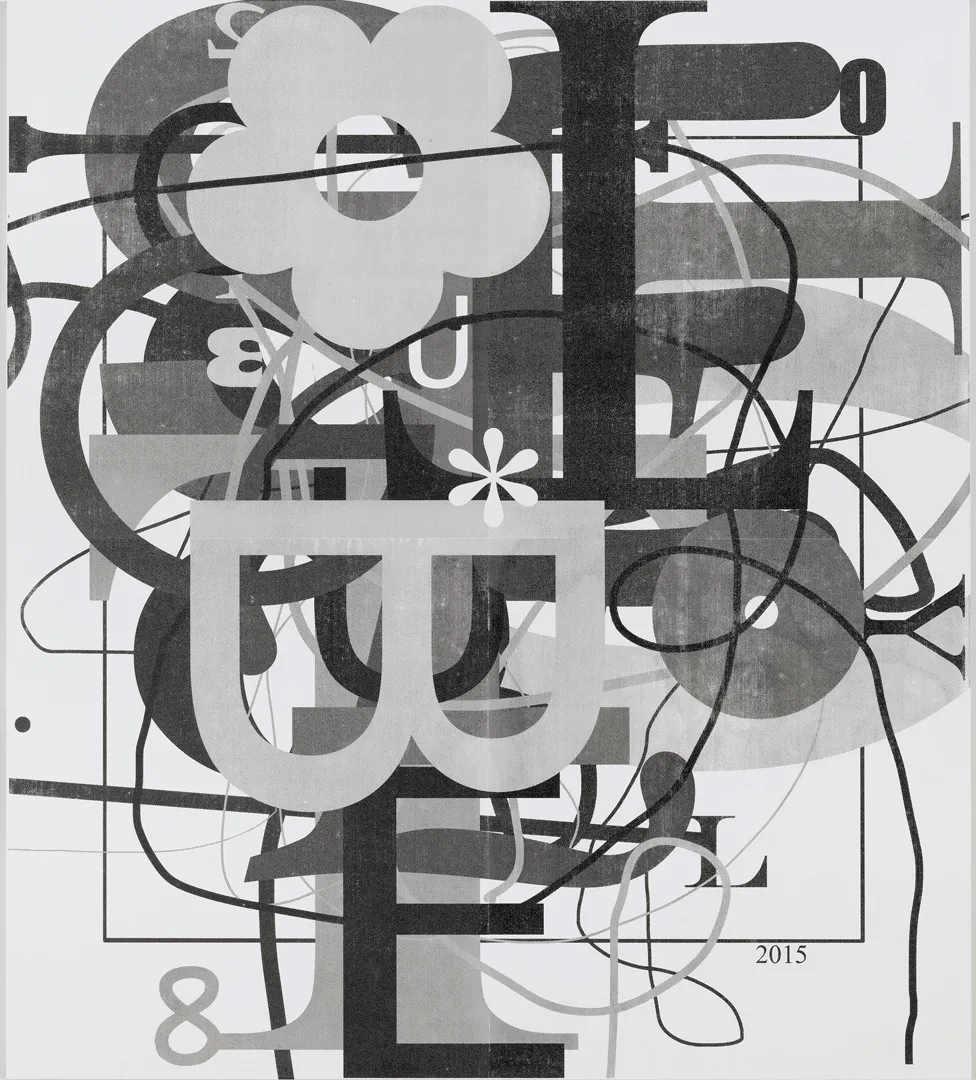 Featured Installation
Expansive Presentation of Christopher Wool
---
An in-depth installation of Christopher Wool features 15 works, 13 of which are on view for the first time at The Broad. The works on view in this expansive presentation span from 1985 to 2015, including iconic works that use text, roller paintings, and recent works using digital manipulation, including:
Untitled (1991) – a work that reproduces a quote from Situationist writer Raoul Vaneigem, which Wool found in Lipstick Traces, a book by rock music critic Greil Marcus.
I Smell a Rat (1994) – a pivotal work for the artist, in which he began reusing his own work as an image bank for generating paintings.
Untitled (2015) – a recent painting in which Wool uses digital methods.
An outcome of sustained and ongoing engagement with artists and artwork, the Broad collection is distinctive in its exceptional dedication to the full arc of artists' careers. The Broad has highlighted this depth through expansive presentations in the third floor galleries, featuring Jean-Michel Basquiat, Roy Lichtenstein, Kara Walker, Andy Warhol, and Christopher Wool, along with works by many others.
---
Highlighted Artwork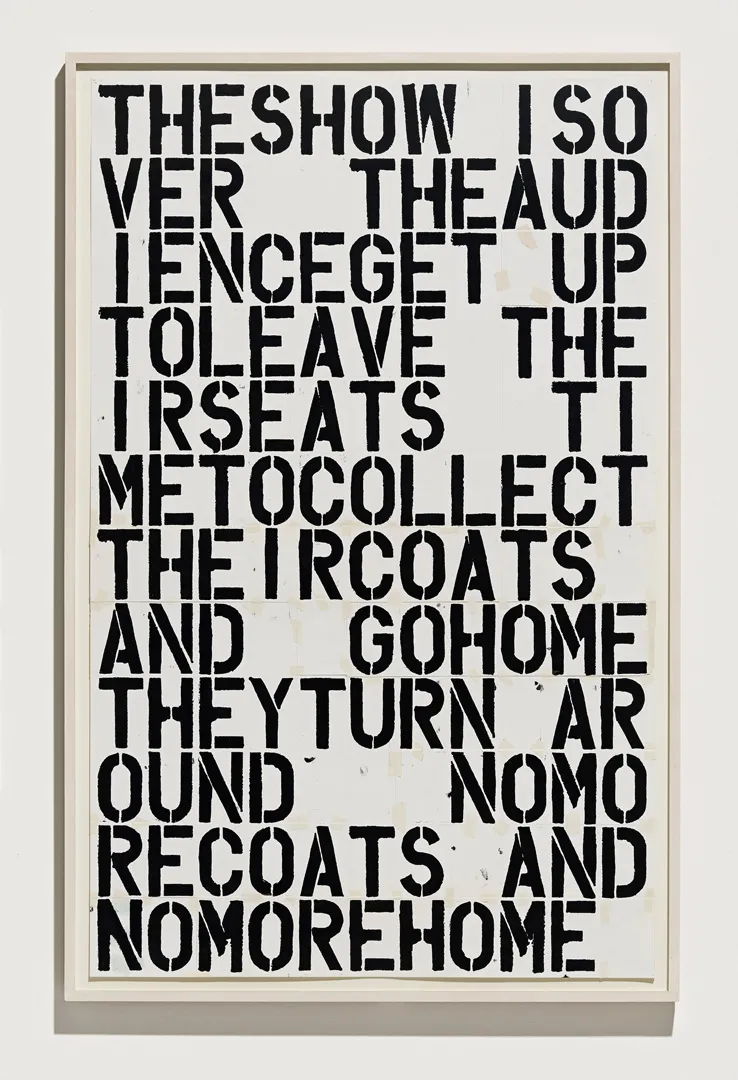 52 x 32 3/4 in. (132.08 x 83.19 cm)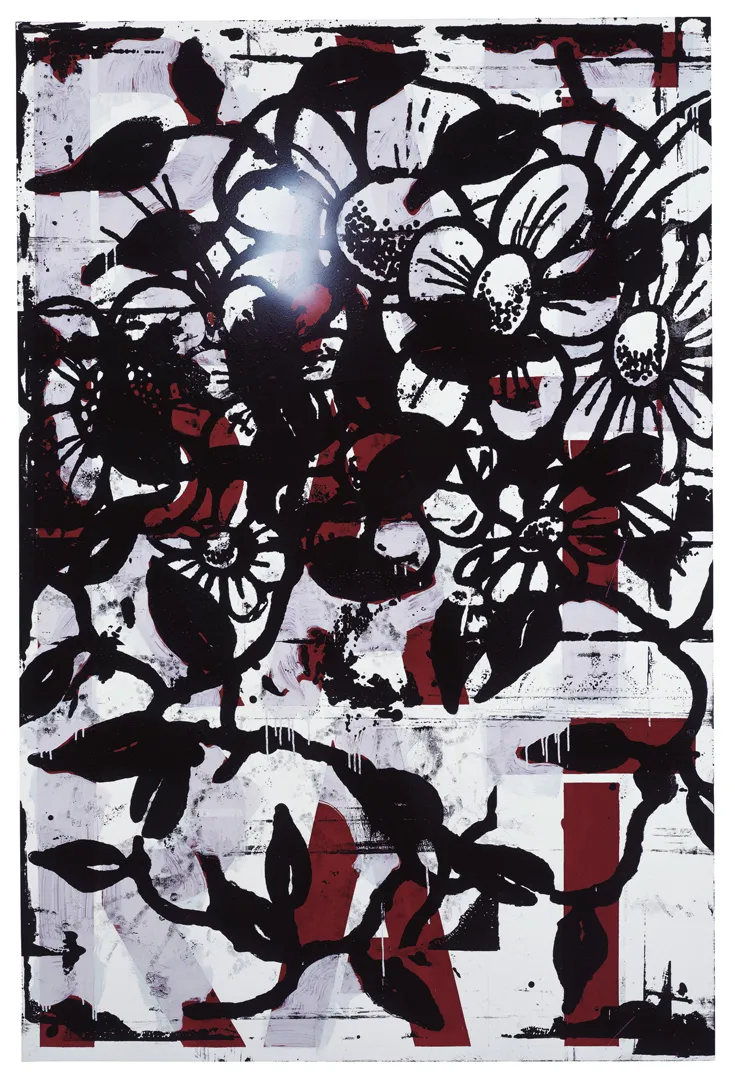 enamel and acrylic on aluminum
72 x 48 in. (182.88 x 121.92 cm)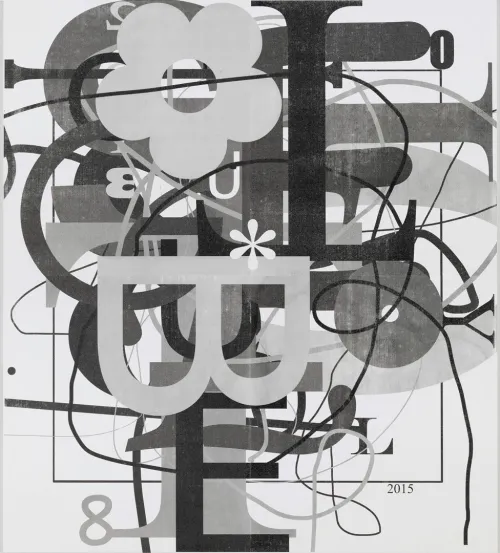 Untitled
Christopher Wool
2015
silkscreen ink on linen
108 x 96 in. (274.3 x 243.8 cm)