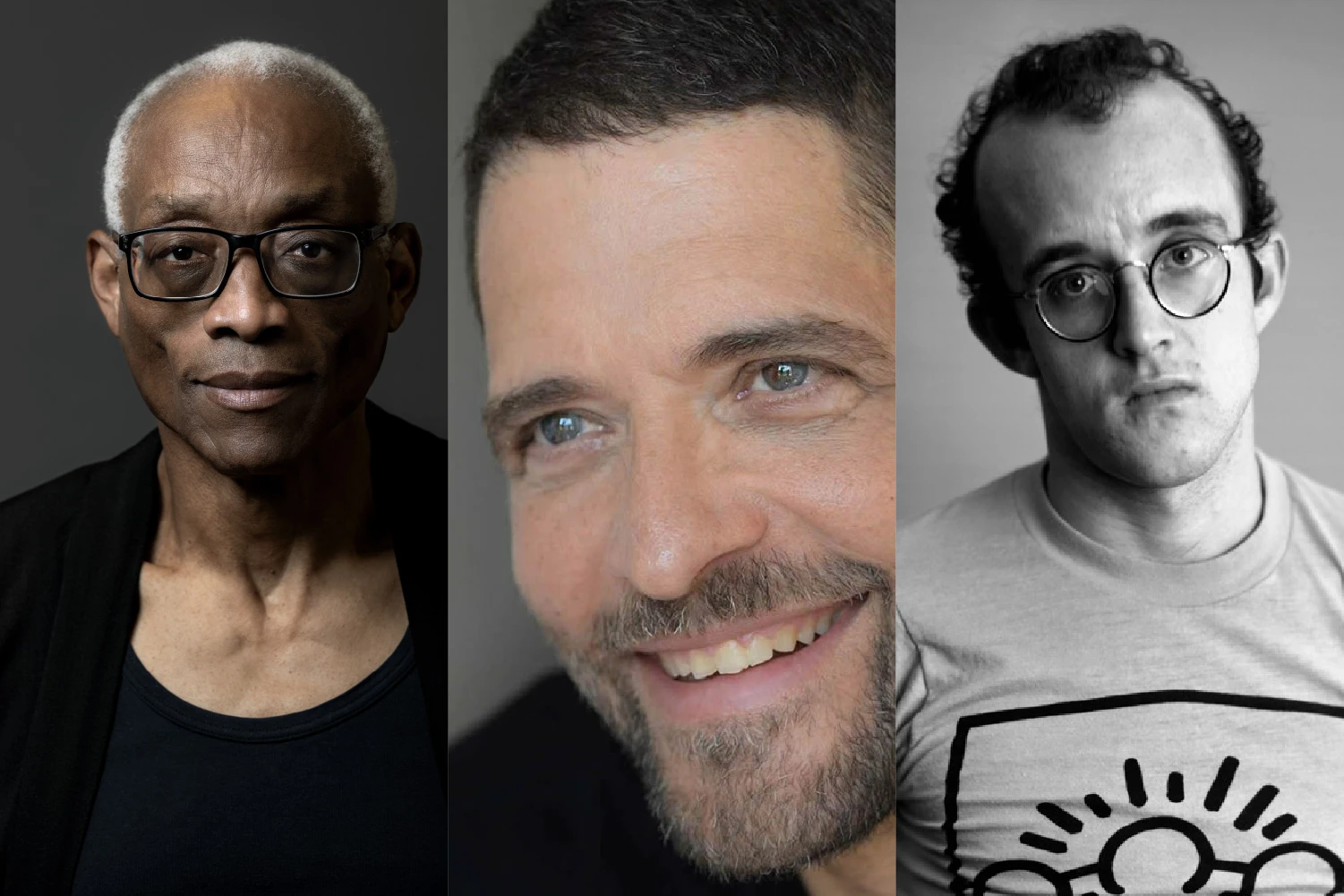 Talk
The Un-Private Collection: Bill T. Jones + Brad Gooch on Keith Haring
Presented in conjunction with The Broad's special exhibition Keith Haring: Art Is for Everybody, this iteration of The Un-Private Collection conversation series features legendary dancer/choreographer and Haring collaborator Bill T. Jones with Haring biographer Brad Gooch.
The pair will discuss the storied life and iconic work of artist Keith Haring and the energy and spirit of the experiences they all lived in New York City in the 1980s. Jones will share recollections of his personal friendship with Haring and their multiple collaborations, while Gooch will share from his deeply researched knowledge of the artist who rose to stardom at a young age and left a legacy of vibrant artwork and social activism when his life was cut short due to AIDS-related complications.
Tickets include one-time free access ANYTIME (through June 4) to the special exhibition Keith Haring: Art Is for Everybody—a $22 value!
Generous support also provided by The Robert Gore Rifkind Foundation

ASL interpreters provided by Pro Bono ASL

Photo Credits:
Bill T. Jones by Maria Baranova, Courtesy New York Live Arts.
Brad Gooch photo courtesy of the author.
Timothy Greenfield-Sanders, Portrait of Keith Haring, 1985. Black and white photograph. The Broad Foundation © Timothy Greenfield-Sanders
---
---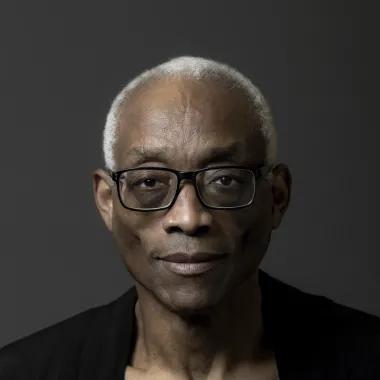 Bill T. Jones
Bill T. Jones (Artistic Director/Co-Founder/Choreographer: Bill T. Jones/Arnie Zane Company; Artistic Director: New York Live Arts) was the Associate Artist of the 2020 Holland Festival and recipient of the 2014 Doris Duke Performing Artist Award; the 2013 National Medal of Arts; the 2010 Kennedy Center Honors; a 2010 Tony Award for Best Choreography of the critically acclaimed FELA!; a 2007 Tony Award, 2007 Obie Award, and 2006 Stage Directors and Choreographers Foundation CALLAWAY Award for his choreography for Spring Awakening; the 2010 Jacob's Pillow Dance Award; the 2007 USA Eileen Harris Norton Fellowship; the 2006 Lucille Lortel Award for Outstanding Choreography for The Seven; the 2005 Wexner Prize; the 2005 Samuel H. Scripps American Dance Festival Award for Lifetime Achievement; the 2005 Harlem Renaissance Award; the 2003 Dorothy and Lillian Gish Prize; and the 1994 MacArthur "Genius" Award. In 2010, Mr. Jones was recognized as Officier de l'Ordre des Arts et des Lettres by the French government, and in 2000, The Dance Heritage Coalition named Mr. Jones "An Irreplaceable Dance Treasure."    
Mr. Jones choreographed and performed worldwide with his late partner, Arnie Zane, before forming the Bill T. Jones/Arnie Zane Company in 1982. He has created more than 140 works for his company. Mr. Jones is the Artistic Director of New York Live Arts, an organization that strives to create a robust framework in support of the nation's dance and movement-based artists through new approaches to producing, presenting, and educating. For more information, visit www.newyorklivearts.org.
Mr. Jones and Arnie Zane were introduced to Keith Haring by Bill Katz and by a teacher of Haring's, James Carroll, in Keith's hometown of Kutztown, Pennsylvania. Following this introduction, Keith made three sumi drawings for Jones, one of which was used as a poster for Bill's early work "Social Intercourse: Pilgrims Progress," which was performed as part of NY's City Center's experimental program by what would become known as Bill T. Jones/Arnie Zane Dancers and a large group of community artists. A friendship resulted from this interaction, after which Jones collaborated with Haring for the performance "Long Distance," which was performed three times as part of The Kitchen's program of duets. In the performance, Haring painted a large frieze-like scroll while Jones performed to the sound of his brushstrokes. In 1983, Haring designed the decor and poster for the Bill T. Jones/Arnie Zane Company work, "Secret Pasture," performed at the Brooklyn Academy of Music's Opera House. Around this time, Haring also painted Jones's body in London resulting in some of the most iconic imagery of the era.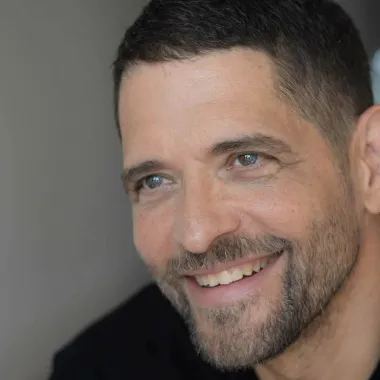 Brad Gooch
Brad Gooch is a poet, novelist, and biographer. His book RADIANT: The Life and Line of Keith Haring will be published by Harper/Harper Collins in March 2024. His most recent books are Rumi's Secret: The Life of the Sufi Poet of Love (Harper, 2017) and Rumi: Unseen Poems (trans. Brad Gooch and Maryam Mortaz, Everyman's Library, 2019). His previous ten books include: Smash Cut: A Memoir of Howard & Art & The 70s and the 80s; Flannery: A Life of Flannery O'Connor, which was a National Book Critics Circle Award Finalist, a New York Times Notable Book of the Year, and a New York Times bestseller; City Poet: The Life and Times of Frank O'Hara; as well as Godtalk: Travels in Spiritual America; three novels—Scary Kisses, The Golden Age of Promiscuity, Zombie00; a collection of stories, Jailbait and other Stories, chosen by Donald Barthelme for a Writer's Choice Award; a collection of poems, The Daily News; and Finding the Boyfriend Within and Dating the Greek Gods. His work has been featured in numerous magazines including The New Republic, The New Yorker, Vanity Fair, New York Magazine, Travel and Leisure, Partisan Review, The Paris Review, The Los Angeles Times Book Review, Art Forum, Harper's Bazaar, The Nation, and The Daily Beast.

A Guggenheim fellow in Biography, he has received a National Endowment for the Humanities fellowship, and a Furthermore grant in publishing from the J.M. Kaplan Fund. A professor emeritus of English at William Paterson University, he earned his PhD at Columbia University, and lives in New York City.
About The Un-Private Collection
The Un-Private Collection is an ongoing series of public programs The Broad began in September 2013. The series introduces audiences to the museum's 2,000-work contemporary art collection by showcasing stories behind the collection, the collectors and the artists. Since launching the program, The Broad has brought together a variety of artists whose works are in the Broad collection in conversation with cultural leaders, including Mark Bradford with Katy Siegel, Shirin Neshat with Christy MacLear, Jeff Koons with John Waters, Takashi Murakami with Pico Iyer, Eric Fischl with Steve Martin, John Currin with James Cuno, Kara Walker with Ava DuVernay and architect Elizabeth Diller with Eli Broad, Joanne Heyler and Paul Goldberger. Talks have been held at venues throughout Los Angeles, making the programming available to audiences across the city. Conversations are live-streamed and full videos of past talks are available online. The Un-Private Collection series is part of the Broad collection's 30-year mission to make contemporary art accessible to the widest possible audience.
Read More