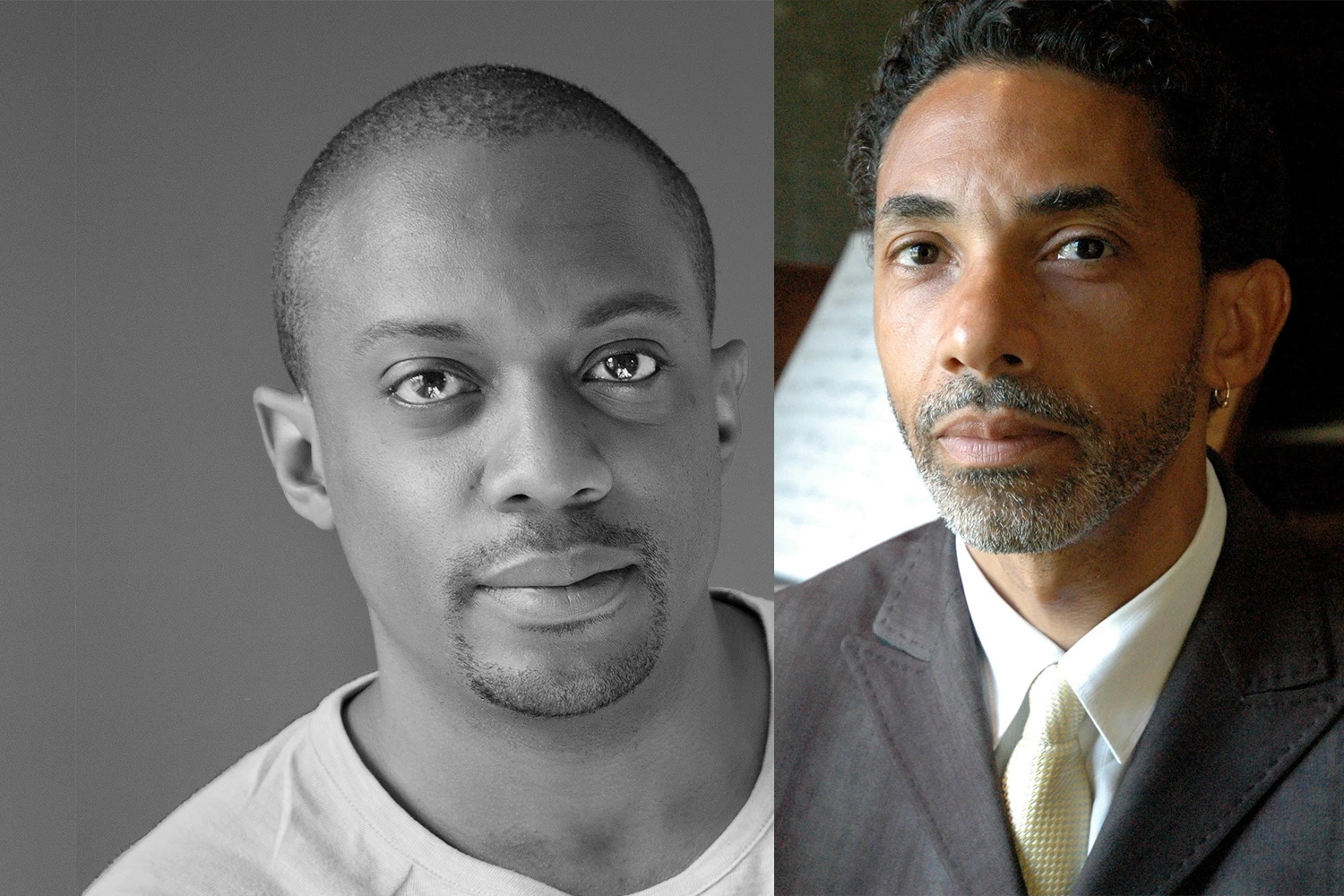 Talk
The Un-Private Collection: Hank Willis Thomas + Robin D. G. Kelley
Artist/activist Hank Willis Thomas will speak with his mentor and former teacher, UCLA professor and noted author Robin D. G. Kelley about Thomas's art practice and his activism as co-founder of the organization For Freedoms. The Broad recently acquired America, 2021, by Thomas, which is on view along with his work 15,580 (2017), 2018, in The Broad's special exhibition This is Not America's Flag from May 21 through September 25, 2022. In America, Thomas dismantles the US flag, reforming its red and white bars to spell "America," prodding the inequity present in the fabric of the nation, past and present. In 15,580 (2017), Thomas commemorates victims of gun violence, each star representing a life lost in the United States in 2017. 
The program will be livestreamed on The Broad website, as well as on @TheBroadMuseum Facebook page.
ASL interpreters provided by Pro Bono ASL
---
---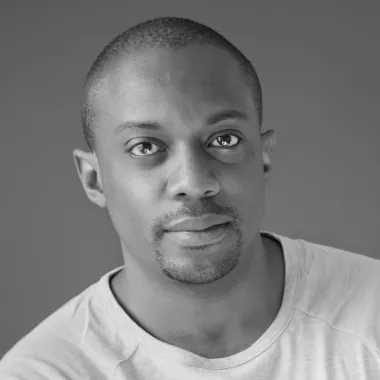 Hank Willis Thomas
Hank Willis Thomas is a conceptual artist working primarily with themes related to perspective, identity, commodity, media, and popular culture. His work has been exhibited throughout the United States and abroad including the International Center of Photography, New York; Guggenheim Museum Bilbao, Spain; Musée du quai Branly, Paris; Hong Kong Arts Centre, Hong Kong, and the Witte de With Center for Contemporary Art, Netherlands. Thomas' work is included in numerous public collections including the Museum of Modern Art, New York; Solomon R. Guggenheim Museum, New York; Whitney Museum of American Art, New York; Brooklyn Museum, New York; High Museum of Art, Atlanta, and the National Gallery of Art, Washington D.C. His collaborative projects include Question Bridge: Black Males, In Search Of The Truth (The Truth Booth), and For Freedoms, which was awarded the 2017 ICP Infinity Award for New Media and Online Platform. In 2012, Question Bridge: Black Males debuted at the Sundance Film Festival and was selected for the New Media Grant from the Tribeca Film Institute. Thomas is also the recipient of the Guggenheim Fellowship (2018), AIMIA | AGO Photography Prize (2017), Soros Equality Fellowship (2017), and is a member of the New York City Public Design Commission. Thomas holds a B.F.A. from New York University (1998) and an M.A./M.F.A. from the California College of the Arts (2004). He received honorary doctorates from the Maryland Institute of Art and the Institute for Doctoral Studies in the Visual Arts in 2017. Thomas is represented by Jack Shainman Gallery, New York; Pace Gallery, Los Angeles; Ben Brown Fine Arts, London; Goodman Gallery, South Africa; and Marauni Mercier, Belgium.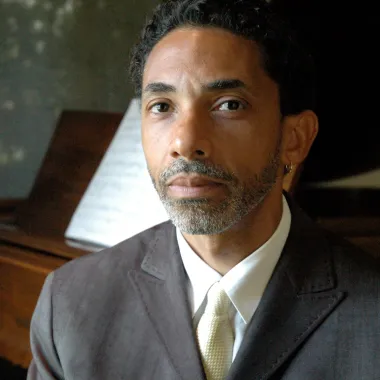 Robin D. G. Kelley
Robin D. G. Kelley is the Gary B. Nash Endowed Chair in U.S. History at UCLA and recipient of the 2021 Freedom Scholar Award. His books include the award-winning, Thelonious Monk: The Life and Times of an American Original; Hammer and Hoe: Alabama Communists During the Great Depression; Freedom Dreams: The Black Radical Imagination; Race Rebels: Culture Politics and the Black Working Class; Yo' Mama's DisFunktional!: Fighting the Culture Wars in Urban America; Africa Speaks, America Answers: Modern Jazz in Revolutionary Times; and Three Strikes: Miners, Musicians, Salesgirls, and the Fighting Spirit of Labor's Last Century, written collaboratively with Dana Frank and Howard Zinn. He is currently completing two books, Black Bodies Swinging: An American Postmortem and The Education of Ms. Grace Halsell: An Intimate History of the American Century (both forthcoming Metropolitan Books). His essays have appeared in several publications, including The Nation, New York Times, American Historical Review, Jacobin, American Quarterly, and The Boston Review, for which he also serves as Contributing Editor.
About The Un-Private Collection
The Un-Private Collection is an ongoing series of public programs The Broad began in September 2013. The series introduces audiences to the museum's 2,000-work contemporary art collection by showcasing stories behind the collection, the collectors and the artists. Since launching the program, The Broad has brought together a variety of artists whose works are in the Broad collection in conversation with cultural leaders, including Mark Bradford with Katy Siegel, Shirin Neshat with Christy MacLear, Jeff Koons with John Waters, Takashi Murakami with Pico Iyer, Eric Fischl with Steve Martin, John Currin with James Cuno, Kara Walker with Ava DuVernay and architect Elizabeth Diller with Eli Broad, Joanne Heyler and Paul Goldberger. Talks have been held at venues throughout Los Angeles, making the programming available to audiences across the city. Conversations are live-streamed and full videos of past talks are available online. The Un-Private Collection series is part of the Broad collection's 30-year mission to make contemporary art accessible to the widest possible audience.
Read More