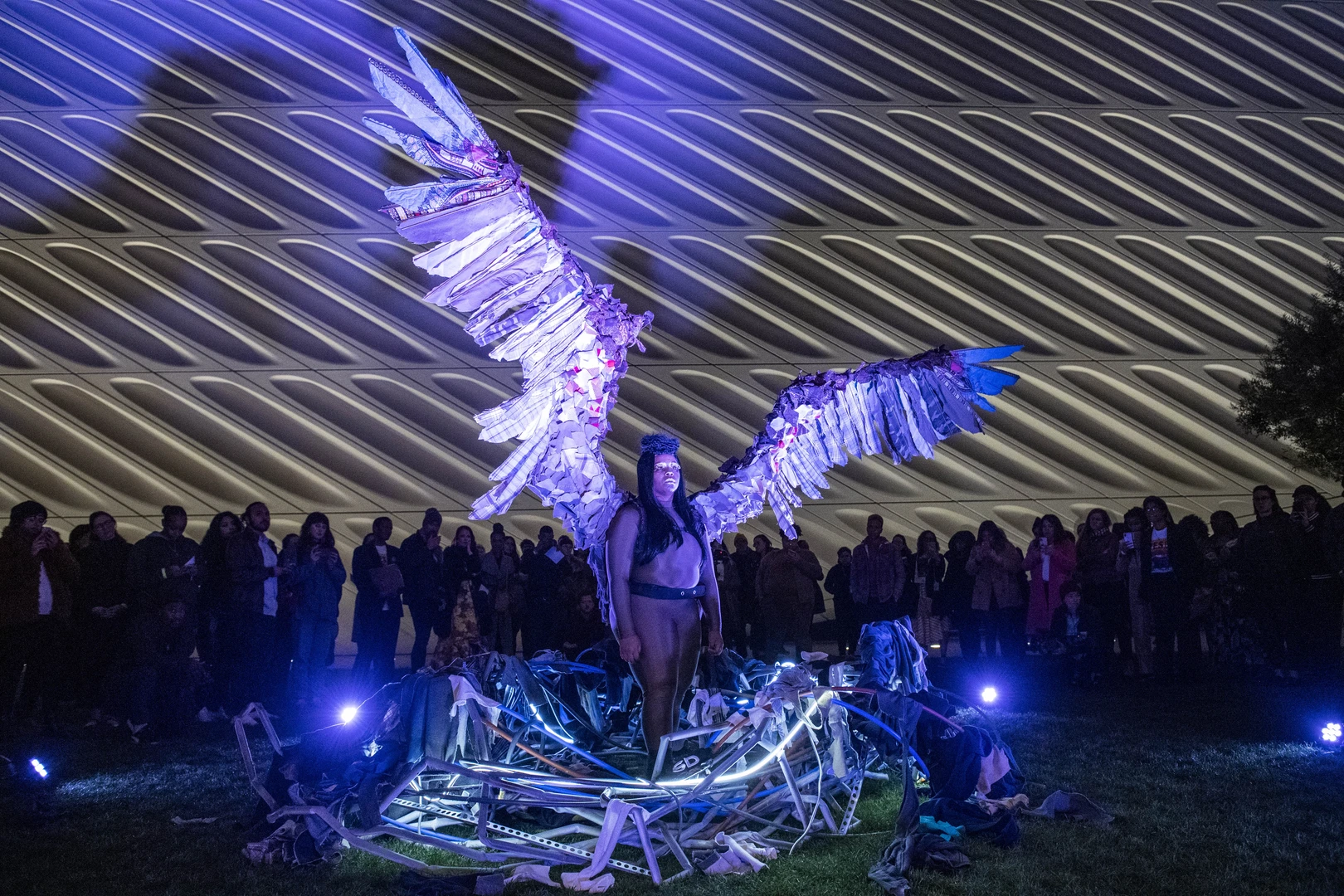 Performance
Prayer to the Iyami by Patrisse Cullors
Filmed at The Broad on February 5, 2020 during Allegories of Flight, artist and Black Lives Matter co-founder Patrisse Cullors's specially commissioned performance Prayer to the Iyami touches on themes of resistance, healing, metaphor, and mysticism found in The Broad's special exhibition, Shirin Neshat: I Will Greet the Sun Again (October 19, 2019–February 16, 2020).
Prayer to the Iyami is a love letter to Los Angeles and, most importantly, a loving prayer for Patrisse Cullors's brother, Monte. James Baldwin is heard speaking of the American Negro crisis, and Cullors reads the Yes on R ballot measure she initiated to reform L.A. jails. Wings made from her brother Monte's used clothes are a symbol of the artist's 20-year fight to keep her sibling free from incarceration and abuse. Bearing the weight of the wings, Cullors leads witnesses to an 8-foot nest which she adorns with Monte's clothing.
---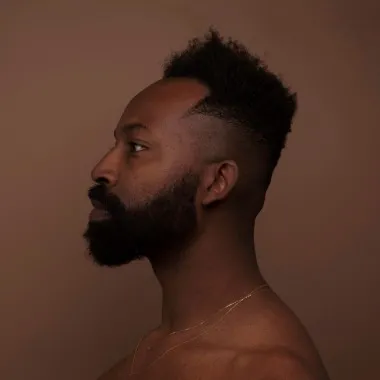 Patrisse Cullors
Patrisse Khan-Cullors is an artist, organizer, and freedom fighter from Los Angeles, CA. Co-founder of the Black Lives Matter Global Network and founder of the Los Angeles-based grassroots organization Dignity and Power Now, she is also a performance artist, Fulbright scholar, popular public speaker, and a Sydney Peace Prize recipient. For 20 years, Patrisse has been on the frontlines of criminal justice reform and is the founder/chair of a Los Angeles County Ballot committee, Yes on R, which will be on the March 2020 California presidential primary. Patrisse is currently the Faculty Director of Arizona's Prescott College new Social and Environmental Arts Practice MFA program, which she developed nesting a curriculum focused on the intersection of art, social justice, and community organizing that is first of its kind in the nation. Cullors has exhibited widely across Los Angeles and the United States, from traditional arts institutions to public spaces. Click here for Patrisse Cullors's full biography.