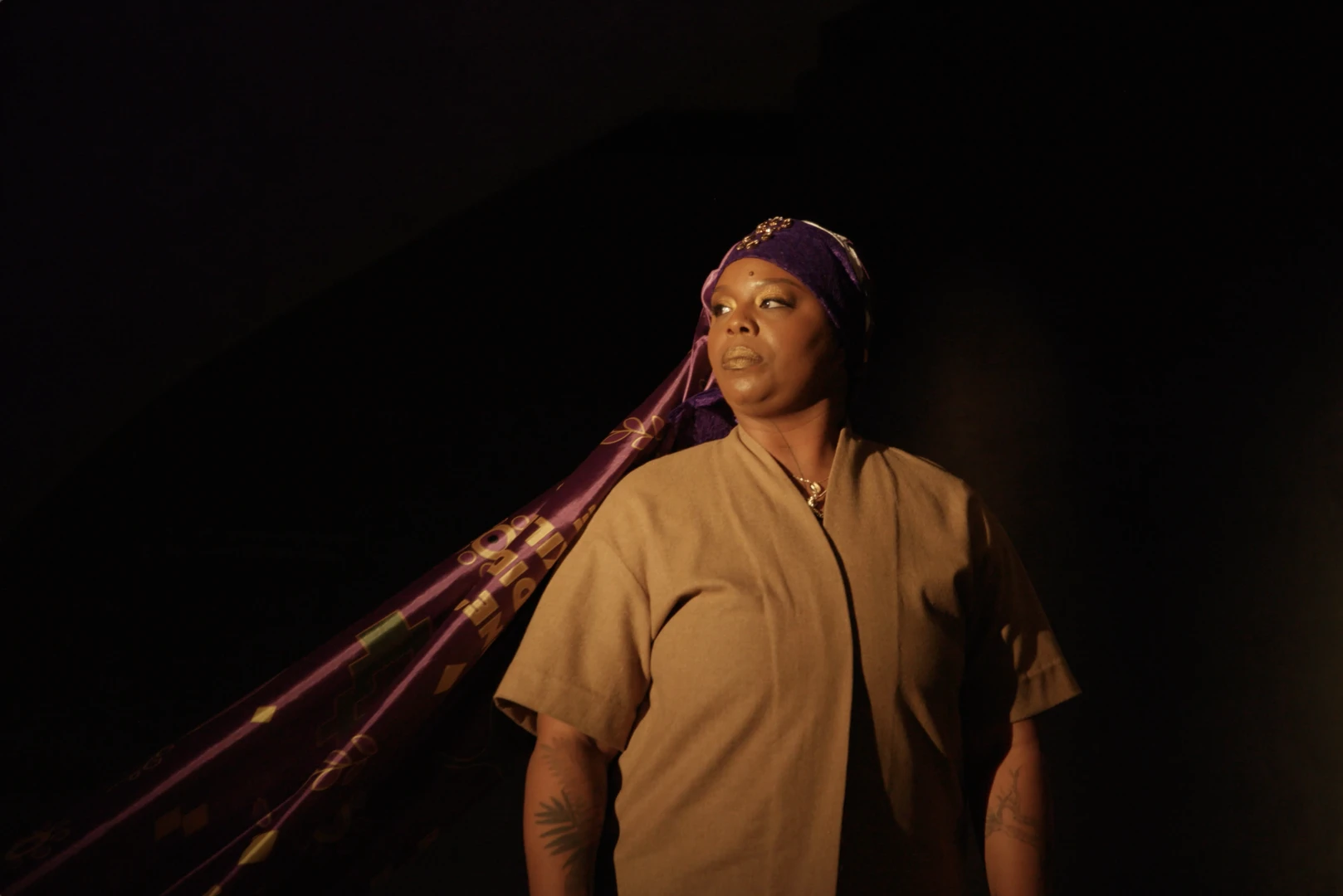 Performance
Patrisse Cullors: Don't Disappear Us/Keep Us Leaping/Low Riders and Bonnets That Heal
Patrisse Cullors: Don't Disappear Us / Keep us Leaping / Low Riders and Bonnets that Heal  was performed live at The Broad on March 18, 2023 in conjunction with the special exhibition, William Kentridge: In Praise of Shadows. It was part of an evening of performance and language centered on the effects of colonialism on Black, Indigenous, and People of Color.
This specially commissioned performance by Cullors invited viewers and spectators alike to bear witness to the impact of right-wing media on Black people and Black leaders through targeted misinformation and disinformation campaigns. The role of healing through a moment of deep backlash and the resilience it takes to practice a vision for a new world is elevated by the symbolic and mundane central artifacts—the bonnet, the lowrider, and the trampoline. This piece used a live soundscape and a recording of Cullors in her daily practice as she processed through the audience. 
Original performance length: 40 minutes
---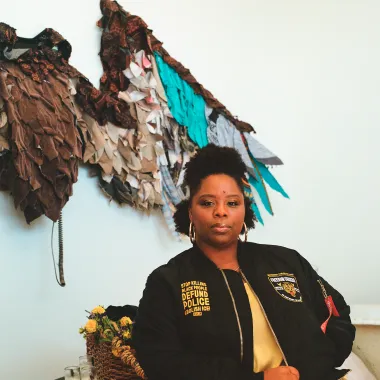 Patrisse Cullors
Patrisse Cullors is an artist, organizer, and freedom fighter from Los Angeles, CA. Co-founder of the Black Lives Matter Global Network and founder of the Los Angeles-based grassroots organization Dignity and Power Now, she is also a performance artist, Fulbright scholar, popular public speaker, and a Sydney Peace Prize recipient. For 20 years, Patrisse has been on the frontlines of criminal justice reform and is the founder/chair of a Los Angeles County Ballot committee, Yes on R, which passed in 2020. Patrisse is a co-founder of the Crenshaw Dairy Mart, a community-based artist collective and art gallery dedicated to shifting the trauma-induced conditions of poverty and economic injustice, bridging cultural work and advocacy, and investigating ancestries through the lens of Inglewood and its community. Cullors has exhibited widely across Los Angeles and the United States, from traditional arts institutions including The Broad to public spaces.