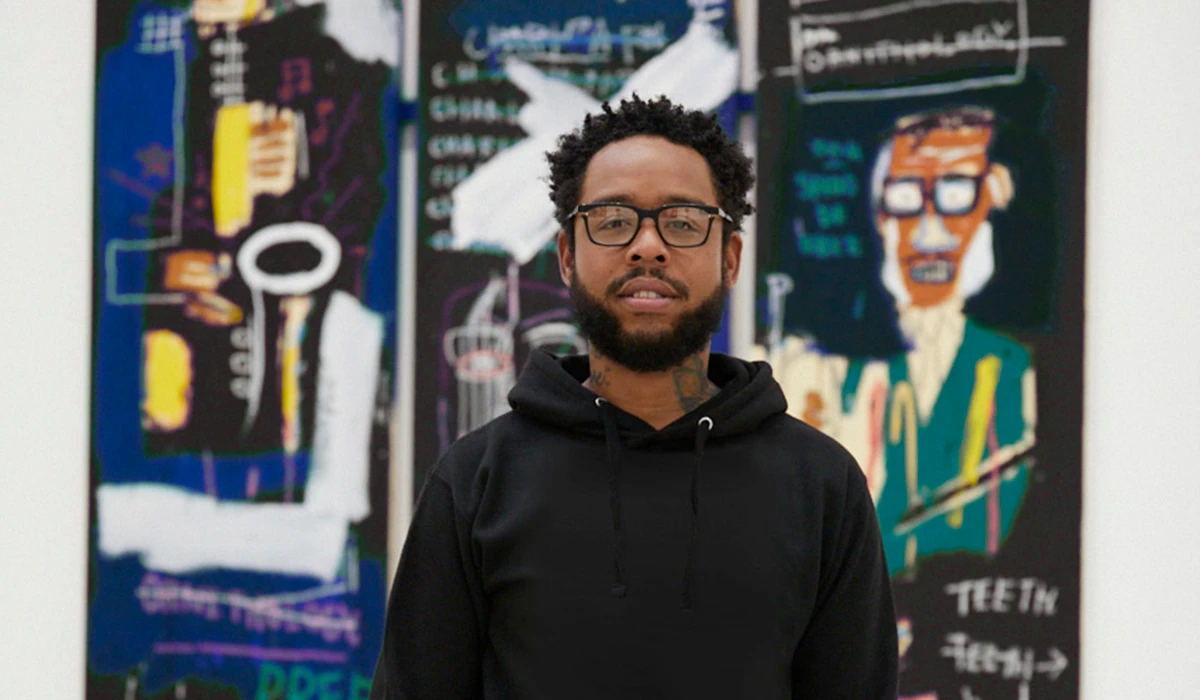 Performance
Time Decorated: Terrace Martin Responds to Jean-Michel Basquiat
"Art is how we decorate space, music is how we decorate time."
—Jean-Michel Basquiat
(December 22, 1960–August 12, 1988)
The first segment of The Broad's Time Decorated series, produced by Quincy Jones Productions and directed by Moses Berkson, featured L.A. jazz musician Terrace Martin as well as input from Quincy Jones himself. Martin delved into how jazz, birthed in New York City much like Basquiat, played a role in his artistic vision. 
Jean-Michel Basquiat often referenced and depicted African American musicians in his work, including Charlie Parker, Dizzy Gillespie, Thelonious Monk, and Max Roach. In this special reprise of the Time Decorated series, Terrace Martin returns to perform a saxophone improvisation in response to Basquiat in our newly installed galleries of the iconic artist's paintings.
---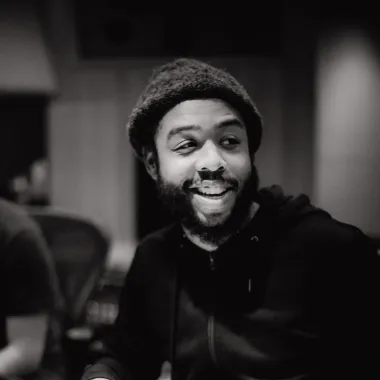 Terrace Martin
A three-time GRAMMY-nominated artist/producer/multi-instrumentalist from the Crenshaw District, Terrace Martin is renowned as being one of the top jazz musicians in the world and has become a creative engine at the epicenter of LA's progressive hip-hop scene. His noteworthy production has included major collaborations with Kendrick Lamar (good kid, M.A.A.D. city & the GRAMMY-winning To Pimp a Butterfly), Travis Scott, Stevie Wonder, Snoop Dogg, Herbie Hancock, and many other influential artists. Among the most versatile musicians and producers of his generation, Terrace's path is leading him in parallel with the greats including Quincy Jones and Dr. Dre, while also launching his vibrant, progressive, genre-crossing record label, Sounds of Crenshaw.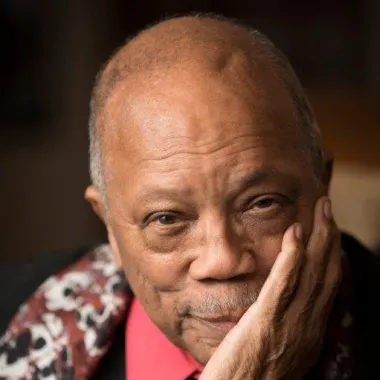 Quincy Jones Productions
Quincy Jones Productions (QJP) is a full-service entertainment company, which is home to various branches such as artist management; licensing & endorsements; live, film, & television production; international joint ventures; and investments. The licensing division includes a state-of-the-art line of consumer electronics with Harman International (JBL); a piano teaching software with Playground Sessions; Qwest TV, Jones' first SVOD platform; and more. In addition, QJP opened Quincy's first-ever music venue, Q's Bar & Lounge, at the Palazzo Versace Hotel in Dubai, and is set to open additional venues around the globe. During the past three years, QJP's production slate has included everything from ABC's Taking the Stage: Changing America (the official celebration concert for the opening of the Smithsonian National Museum of African American History and Culture); Soundtrack of America (The Shed's five-night opening concert series at Hudson Yards); The Broad's Soul of a Nation Celebration; Q85: A Musical Celebration for Quincy Jones on BET/VH1; and more. QJP was also responsible for the release of the 2014 film, Keep On Keepin' On, which won the top prize at the Tribeca Film Festival, was sold to Radius, and shortlisted for the Documentary (Feature) Academy Award, as well as Netflix's QUINCY (directed by Jones' daughter, Rashida Jones, along with Al Hicks). The film garnered international acclaim, and won the AAFCA Best Documentary Award; the BFCC Best Documentary Award; the Black Reel Outstanding Documentary Award; the Critic's Choice Most Compelling Living Subject of a Documentary Award; and landed Jones his 80th Grammy nomination and 28th Grammy win, in the category of Best Music Film. With Quincy Jones (one of 21 EGOT—Emmy, Grammy, Oscar, & Tony—holders in history) at the helm, QJP is modeled after an inimitable legacy of excellence.
Time Decorated: The Musical Influences of Jean-Michel Basquiat is a video series dedicated to the famed New York City artist. The video series includes three segments, "Jazz and Bebop," "Punk and No Wave," and "Basquiat Bebop 2 Hip Hop," where both creatives and scholars discuss the impact of each genre on Jean-Michel Basquiat's now iconic style. Home to an unparalleled collection of Basquiat's art, The Broad seeks to honor his legacy by exploring its musical foundations.
Read More