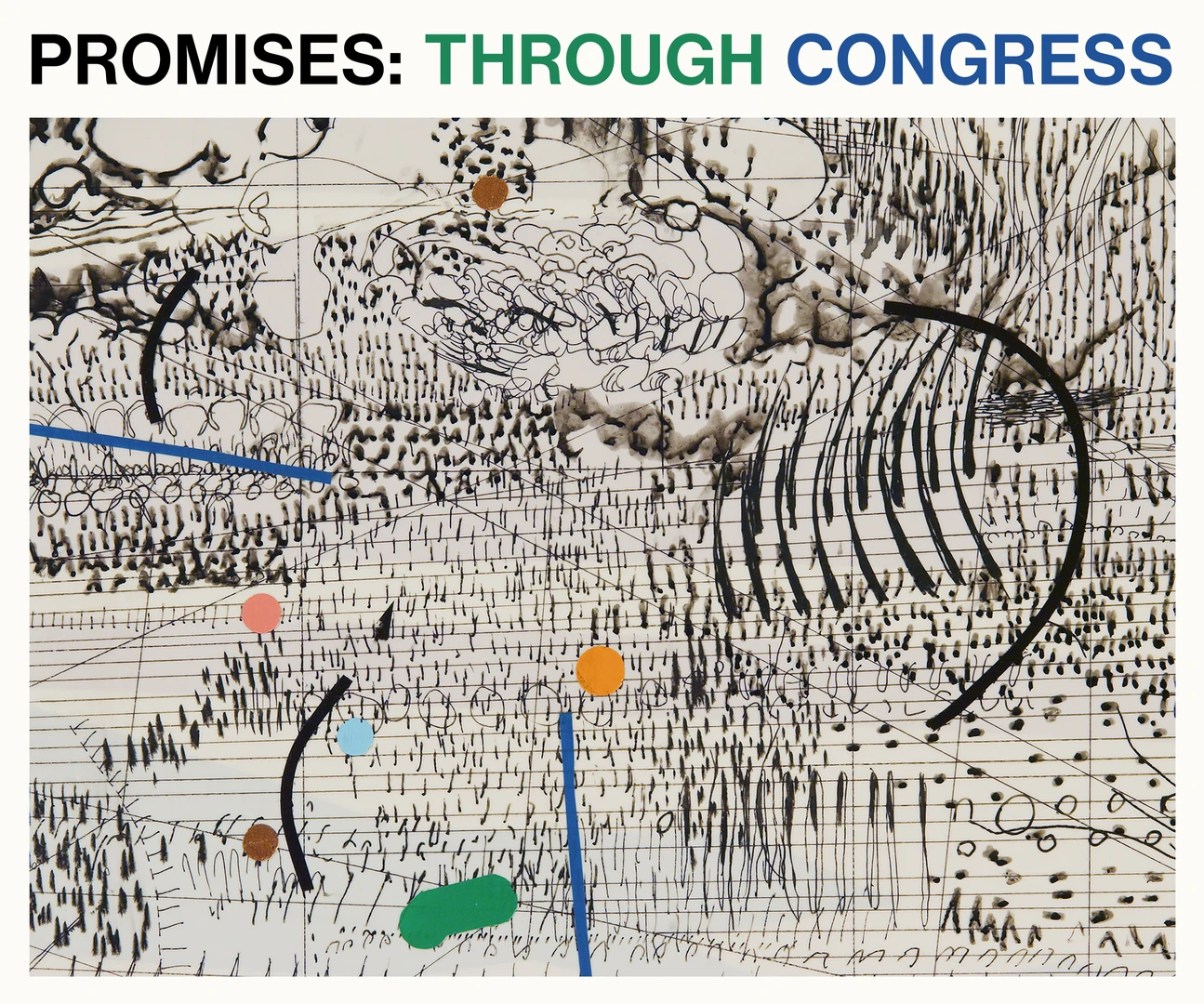 Performance
Promises: Through Congress World Premiere
Promises: Through Congress is a collaboration between Julie Mehretu, electronic music composer Floating Points, AKA Sam Shepherd, and filmmaker Trevor Tweeten. This 46-minute film features Mehretu's expansive painting Congress (2003) and Promises (Luaka Bop, 2021), the acclaimed album from Floating Points and jazz titan Pharoah Sanders featuring the London Symphony Orchestra.
Promises is one of the best reviewed albums of the year, earning a 9.0 Best New Music designation from Pitchfork, a New York Times Critics' Pick, 5 out of 5 stars from The Guardian and The Times UK, and described by The New Yorker as "a remarkably intimate experience."
Filmed on location at The Broad, this world premiere screening of Promises: Through Congress is introduced by Julie Mehretu. Mehretu's painting Congress is in the Broad collection and will be on view in a new exhibition when the museum reopens in May 2021.

The event is produced in collaboration with the Whitney Museum of American Art and the record label Luaka Bop. A concurrent screening will be hosted by the Whitney on their website at 3 p.m. EST.
---