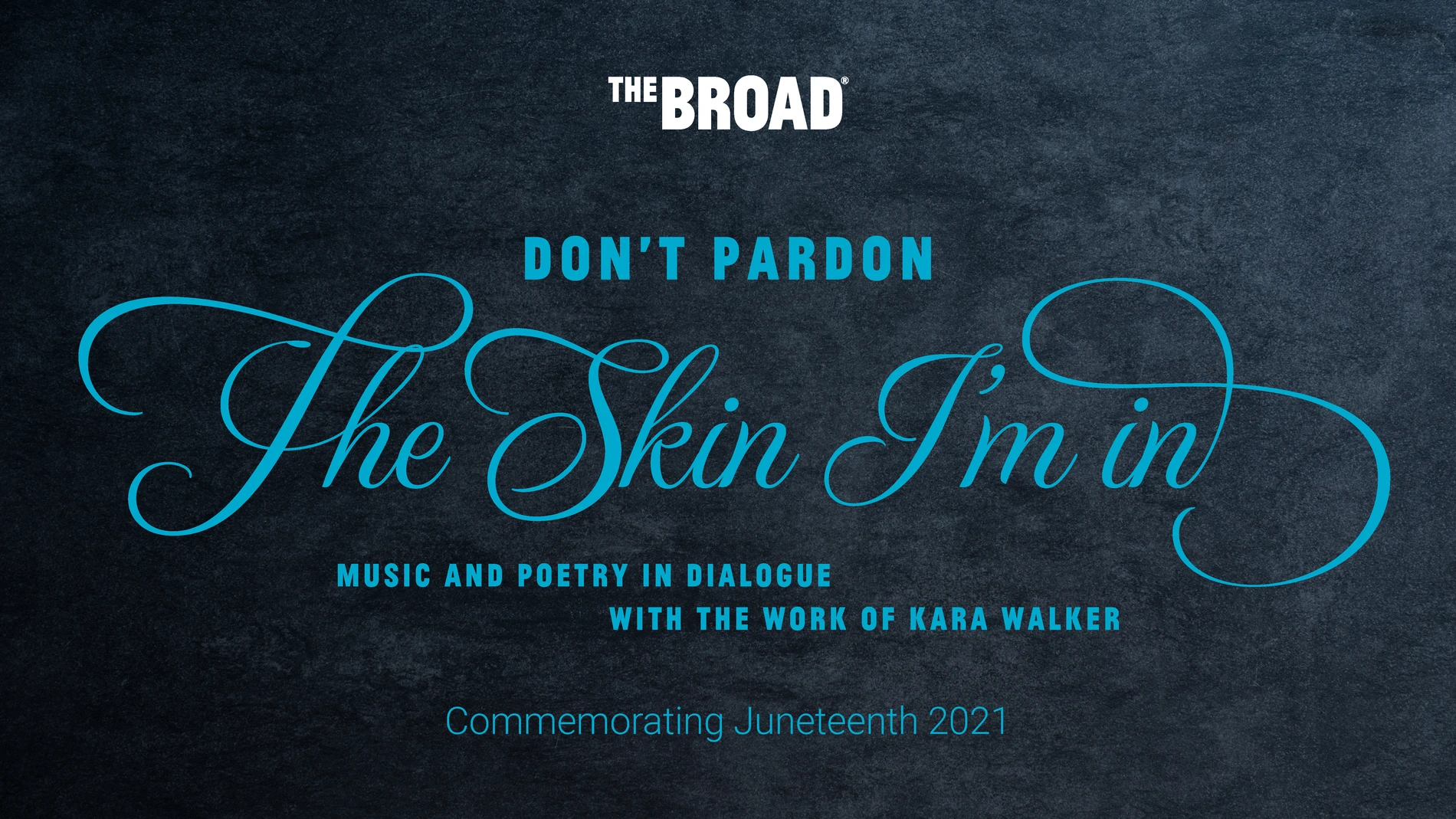 Performance
Don't Pardon the Skin I'm in: Juneteenth 2021
"Don't pardon the skin I'm in / It's not a sin / Black is the universe / We're living in"
—Jimetta Rose, "Continuum (Sickness)"
The Broad commemorates Juneteenth, the date marking the emancipation of African Americans who had been enslaved in the United States, with Don't Pardon the Skin I'm In, a video featuring commissioned music by Jimetta Rose and Moor Mother and poetry and song by Shonda Buchanan—three distinct artistic voices—in dialogue with the work of visual artist Kara Walker. Each performer personally selected an artwork by Walker from the Broad collection that particularly resonated with them and their poetic or musical contribution to the project. The "Black universe" referenced in singer/songwriter Jimetta Rose's "Continuum (Sickness)" is reflected here as a constellation uniting just a handful of the countless perspectives on the Black experience in American society, simultaneously celebrating and questioning the very definition of freedom.
Rose's "Continuum (Sickness)" is paired with Walker's Danse de la Nubienne Nouveaux (1998).
Moor Mother's "NS 01" is paired with Walker's Burning African Village Play Set with Big House and Lynching (2006).
Buchanan's rendition of the traditional African American hymn "Swing Low, Sweet Chariot" and her own poem "Black Woman Down (For Breonna Taylor, Nia Wilson, Sandra Bland, and all my sisters who have crossed over unnecessarily, and my mother)" is paired with Walker's selection of works From set 5 of the series Negress Notes (1996).
---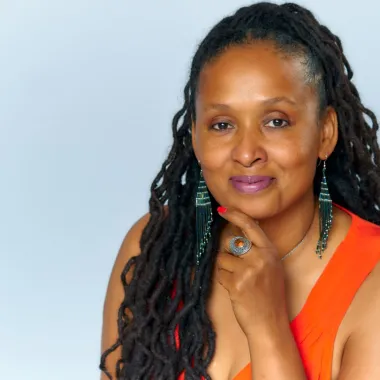 Shonda Buchanan
Award-winning poet and educator Shonda Buchanan (b. 1968) was born in Kalamazoo, Michigan, a daughter of Mixed Bloods, tri-racial and tri-ethnic African American, American Indian, and European-descendant families who migrated from North Carolina and Virginia in the mid-1700 to 1800s to Southwestern Michigan. Black Indian, her memoir, begins the saga of these migration stories of Free People of Color communities exploring identity, ethnicity, landscape, and loss. For the last 18 years, Buchanan has taught Creative Writing, Composition, and Critical Theory at Loyola Marymount University, Hampton University, and William & Mary College. An Eloise Klein-Healy Scholarship recipient, a Sundance Institute Writing Arts fellow, a Jentel Artist Residency fellow, and a PEN Center Emerging Voices fellow, Buchanan has received grants from the California Community Foundation, Arts Midwest/National Endowment for the Arts Big Read Program, and several grants from the Virginia Foundation for the Humanities.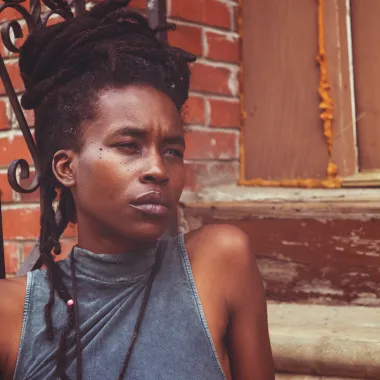 Moor Mother
Camae Ayewa, AKA Moor Mother, is an international touring musician, poet, visual artist, and workshop facilitator, and has performed at numerous festivals, colleges, galleries, and museums, sharing the stage with King Britt, Roscoe Mitchell, Claudia Rankine, Bell Hooks, and more. Moor Mother's debut album, Fetish Bones, was named 3rd best album of the year by The Wire Magazine and Number 1 by Jazz Right Now. Camae Ayewa is a 2016 Leeway Transformation Awardee, a Blade of Grass 2016 Fellow as part of Black Quantum Futurism, a 2017 Pew Fellow, and a 2017 The Kitchen Inaugural Emerging Artist Awardee, and the Rad Girls 2016 Philly artist of the year. She has been an artist in residence at West Philadelphia Neighborhood Time Exchange and WORM! Rotterdam.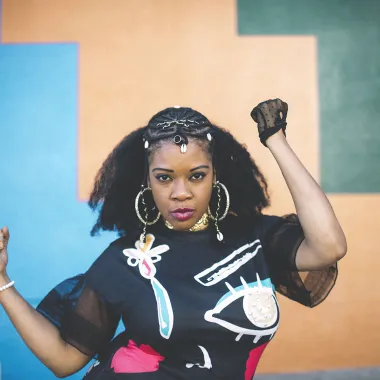 Jimetta Rose
Jimetta Rose represents Los Angeles with love and her own unique style, drawing inspiration from jazz, R&B and hip-hop. All aspects of her music—from the unforgettable vocals to the powerful lyrics which range from enchanting to haunting—mesh into her own autobiographical testament to love's healing power. She bares her soul and shares her vulnerability as well as her strength in every performance. Rose independently released her debut album, The Barber's Daughter, laced with introspective prose, velvety vocal punches, and exceptional production from some of LA's most revered underground producers. Her follow-up mini-LP, The Light Bearer, was produced by fellow Los Angeles native Georgia Anne Muldrow. In 2016-17, she had her own 2-hour show on Giles Peterson's WorldWide FM Los Angeles. Jimetta Rose has collaborated with LA illuminates including Anderson .Paak, Miguel Atwood Ferguson, Blu, Shafiq Husayn, HouseShoes, Bilal, Sa¬Ra Creative Partners, Carlos Nino and many more.