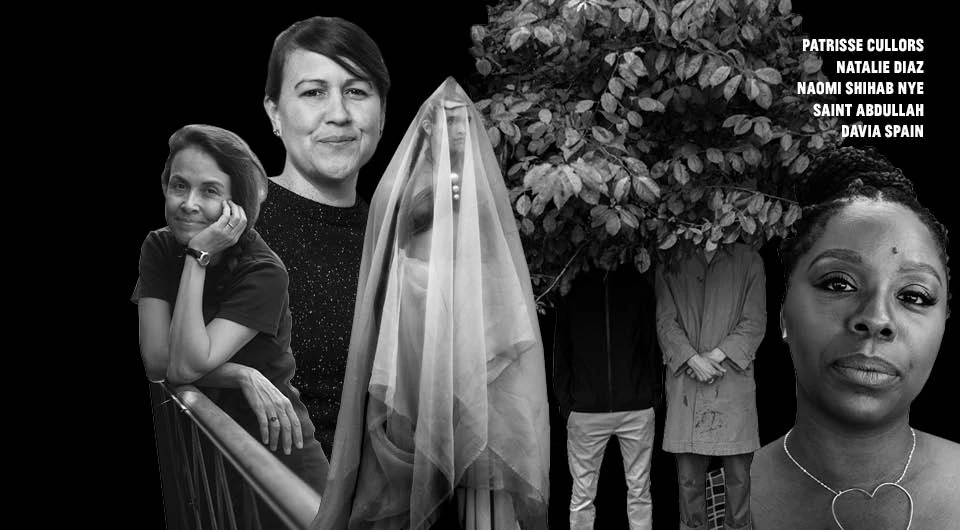 Performance
Allegories of Flight
Presented in conjunction with the special exhibition, Shirin Neshat: I Will Greet the Sun Again, Allegories of Flight explores the Iranian American artist's influences, including artists and filmmakers whose works embody "poetic, philosophical, and highly politically charged narratives and visual style." Neshat has stated that her own work—whether made in Morocco, Mexico, the United States or Iran—offers more questions than answers. Mysticism is important to Neshat's practice and to Persian culture, where flight plays an important role as a metaphor for the freeing of the spirit. This event will include live music, poetry readings and performance featuring artists mining a plethora of themes found in Neshat's work and Persian literature—including resistance, healing, metaphor and mysticism—to tell stories across a constellation of cultures and identities.
Highlighting the importance of poetry in Persian culture and how it provides the inspiration for much of Neshat's work, renowned poets Natalie Diaz and Naomi Shihab Nye will read their own work. Iranian-Canadian brothers Saint Abdullah will weave sampled music and voices in various languages and from countries across the Middle East into original compositions reflecting on current events. Davia Spain will perform deeply personal live music and vocals, touching on themes including trans experience and institutions and systems designed to suppress ancient, ancestral knowledge. Artist and Black Lives Matter co-founder Patrisse Cullors will debut a specially commissioned performance work that directly addresses the concept of "allegories of flight" through the lenses of social justice and jail reform, mental health and addiction, and the blood bonds of family.
Co-organized with independent literary curators Louise Steinman and Maureen Moore.
KNOW BEFORE YOU GO
Event is all ages. Must be 21+ to access cash bar on the outdoor plaza. Cash bar and museum doors open at 8 p.m.
Please note the Lobby and Outdoor Plaza are standing room only—there will be no seating. Capacity for the various performance venues within the museum are limited and available on a first-come, first-served basis. A ticket does not guarantee access to all performances. 
Tickets include access to Shirin Neshat: I Will Greet the Sun Again and The Broad's third floor galleries during the event. Please note that Yayoi Kusama's Infinity Mirrored Room—The Souls of Millions of Light Years Away will not be open during the event.

CASH BAR / MUSEUM DOORS OPEN 8 P.M.
SET TIMES + LOCATIONS
Shirin Neshat: I Will Greet the Sun Again and third floor collection galleries will be open for viewing during the event. Use #AtTheBroad to share your experience!
LOBBY, 1ST FLOOR
8:40-9:30           Live music by Saint Abdullah
9:50-10:40         Live music by Davia Spain
OUTDOOR PLAZA, ADJACENT TO THE MUSEUM
9-10                    Specially commissioned performance by Patrisse Cullors
EAST WEST BANK STAGE IN OCULUS HALL, 2ND FLOOR
8:40-9:20 and repeating at 10:10-10:50          Poetry readings by Naomi Shihab Nye and Natalie Diaz
---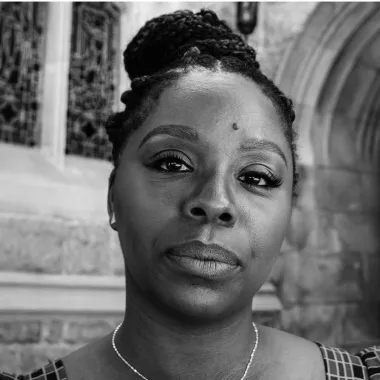 Patrisse Cullors
Patrisse Khan-Cullors is an artist, organizer, and freedom fighter from Los Angeles, CA. Co-founder of the Black Lives Matter Global Network and founder of the Los Angeles-based grassroots organization Dignity and Power Now, she is also a performance artist, Fulbright scholar, popular public speaker, and a Sydney Peace Prize recipient. For 20 years, Patrisse has been on the frontlines of criminal justice reform and is the founder/chair of a Los Angeles County Ballot committee, Yes on R, which will be on the March 2020 California presidential primary. Patrisse is currently the Faculty Director of Arizona's Prescott College new Social and Environmental Arts Practice MFA program, which she developed nesting a curriculum focused on the intersection of art, social justice, and community organizing that is first of its kind in the nation. Cullors has exhibited widely across Los Angeles and the United States, from traditional arts institutions to public spaces. Click here for Patrisse Cullors's full biography.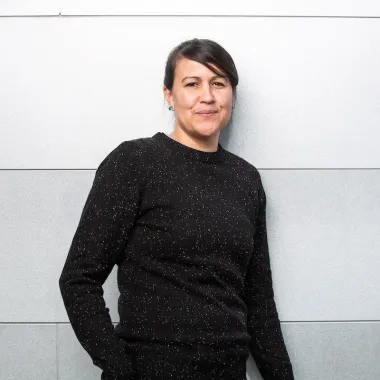 Natalie Diaz
Natalie Diaz was born and raised in the Fort Mojave Indian Village in Needles, California, on the banks of the Colorado River. She is Mojave and an enrolled member of the Gila River Indian Tribe. When My Brother Was an Aztec is her first poetry collection, and her second book, Postcolonial Love Poem, will be published by Graywolf Press in March 2020. She is a 2018 MacArthur Fellow, as well as a Lannan Literary Fellow and a Native Arts Council Foundation Artist Fellow. She was awarded the Princeton Holmes National Poetry Prize and a Hodder Fellowship. She is a member of the Board of Trustees for the United States Artists, where she is an alumni of the Ford Fellowship. Diaz is the Maxine and Jonathan Marshall Chair in Modern and Contemporary Poetry at Arizona State University and 2018 MacArthur Fellow.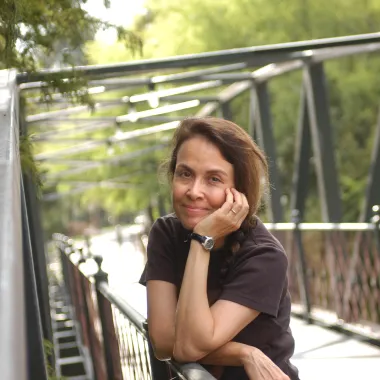 Naomi Shihab Nye
Naomi Shihab Nye was raised in St. Louis, Jerusalem, and San Antonio. Her writings draw on her Palestinian-American heritage and experience traveling the globe. She is the author and/or editor of over 30 volumes; Cast Away: Poems for Our Time is due out February 2020. Nye's numerous prestigious honors and awards include a Guggenheim Fellowship, four Pushcart Prizes, and the Robert Creeley Prize. She is Chancellor Emeritus for the Academy of American Poets, and in 2018 the Texas Institute of Letters awarded her the Lon Tinkle Award for Lifetime Achievement. In 2019 she was named Young People's Poet Laureate by the Poetry Foundation. Nye is Professor of Creative Writing-Poetry at Texas State University.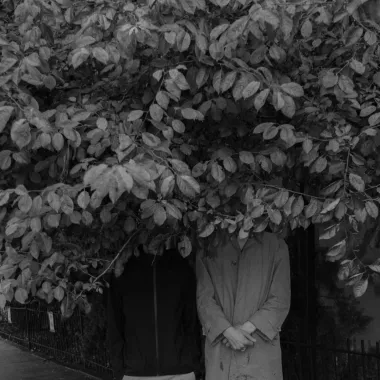 Saint Abdullah
Saint Abdullah are motivated by the history of Western misconception and opposition towards Muslims and the Islamic faith, and they began writing music to serve as cultural translators, with the goal of challenging stereotypes, and acting as a conduit between unnecessary enemies. Saint Abdullah is the sound project of Mohammad and Mehdi, New York-based Iranian-Canadian brothers, creating sounds largely inspired by the religious, political, and cultural history of the Middle East. Interviews with Saint Abdullah and reviews of their work can be found on popmatters.com, tinymixtapes.com, and urbanstylemag.gr, among others, and they have performed at venues including The Shed in New York. (Photo courtesy of the artists)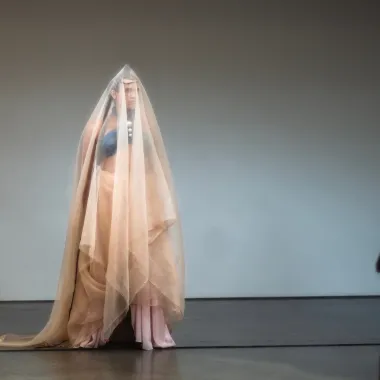 Davia Spain
Davia Spain is a musician, filmmaker, and performance artist creating work that explores art as a mode for personal and communal healing. She connects her foundation in chamber music with her fascination for all types of electronic music, making a beautiful concoction that is both old and new, hard and soft, sweet and bitter. The rigor of classical training combined with the experimental spirit of the underground performance art scene gave Spain the tools to create works that are equally visceral and thought-provoking. The ideological currents of her work are rooted in Afro-futurist theories of time and space, prompting her to reimagine the past, make predictions of the future, and pull possible outcomes into the present. Recently, Spain previewed music from her forthcoming project, "Dawning," at Berkeley Art Museum, which she will reinterpret for her performance at The Broad, accompanied by Matías Anaya on guitar. Mx. Matías is a trans-feminine musical powerhouse. She wields her multi-instrumental and production skills to compose queer Latinx music in a plethora of genres—from cumbia and samba to house and electropop. Aside from her own music, Matías plays guitar, keyboard, and percussion for many queer L.A.-based acts. She opened for Las Cafeteras with San Cha, played The Regent with Davia Spain, and performed with her group, Michati, at the beloved East L.A. underground queer party, Club sCUM.