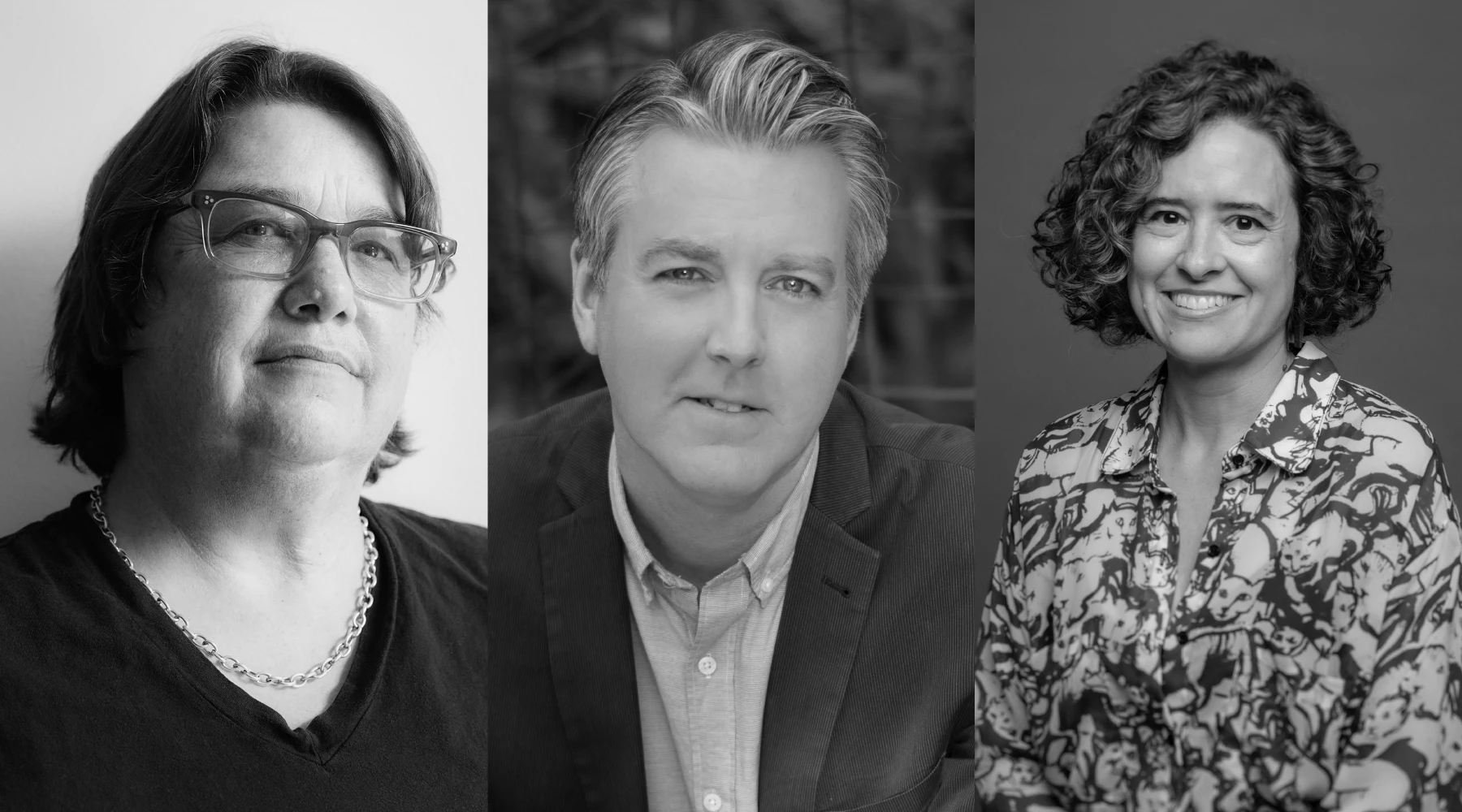 Talk
The Un-Private Collection: Catherine Opie + Christopher Hawthorne + Carolina A. Miranda
The Broad presents an Un-Private Collection conversation with artist Catherine Opie and Los Angeles Chief Design Officer Christopher Hawthorne, moderated by urban design columnist for the Los Angeles Times Carolina A. Miranda.
The conversation will explore Opie's practice of representing contemporary built landscapes and often overlooked communities and its resonances with the work of the City of Los Angeles's Civic Memory Working Group which Hawthorne helped to convene and was established to rethink how Los Angeles commemorates significant events. Opie's monument/monumental (2020) is a suite of seven photographs recently acquired by the museum that were taken during a road trip from Los Angeles to Richmond, Virginia, where Black Lives Matter demonstrators had reclaimed a Confederate statue of Robert E. Lee as a site of protest for racial justice. The work is featured in Since Unveiling: Selected Acquisitions of a Decade, on view through April 3, 2022.
The event will be livestreamed on YouTube.
ASL interpretation provided by Pro Bono ASL.
---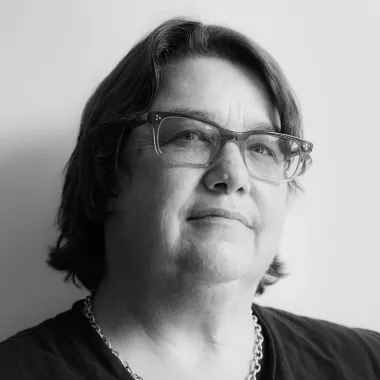 Catherine Opie
Catherine Opie (b. 1961, Sandusky, OH; lives and works in Los Angeles, CA) is an artist working primarily in photography. In September 2008, the Guggenheim Museum in New York presented her mid-career exhibition, Catherine Opie: American Photographer. She was a 2019 Guggenheim Fellow recipient and the Robert Mapplethorpe Resident in Photography at the American Academy in Rome for 2021. Her first monograph, Catherine Opie, was recently published by Phaidon. Opie received a B.F.A. from the San Francisco Art Institute, and an M.F.A. from the California Institute of the Arts in 1988. She holds the Lynda and Stewart Resnick Endowed Chair in Art at University of California, Los Angeles where she is also Chair of the Department of Art.
Whether documenting political movements, queer subcultures, or urban transformation, Opie's images of contemporary life comprise a portrait of our time in America, which she often considers in relation to a discourse of opposition. Her work resonates with formal ideas that convey the importance of "the way things should look," evidence of the influence of her early exposure to the history of art and painting.
Catherine Opie has had solo shows at the Museum of Contemporary Art Los Angeles (1997); Saint Louis Art Museum (2000); The Photographers' Gallery, London (2000); Walker Art Center, Minneapolis (2002); Aldrich Contemporary Art Museum, Ridgefield, Connecticut (2006); Museum of Contemporary Art, Chicago (2006); Solomon R. Guggenheim Museum, New York (2008); Los Angeles County Museum of Art (2010 and 2016); Portland Art Museum (2010–11); Institute of Contemporary Art, Boston (2011); Wexner Center for the Arts, Ohio State University, Columbus (2015); and Hammer Museum, Los Angeles, CA (2016), among other venues. Her work has appeared in the Whitney Biennial (1995 and 2004), the Melbourne International Biennial (1999), and SITE Santa Fe Biennial (2006). She has taught at Yale University and at the University of California, Los Angeles.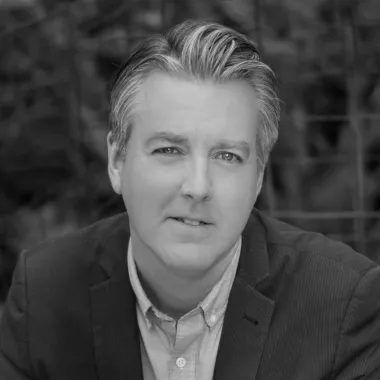 Christopher Hawthorne
Christopher Hawthorne is the Chief Design Officer for the city of Los Angeles, a position appointed by Mayor Eric Garcetti. In this role he develops new initiatives and provides design oversight related to architecture, planning, urban design, and public art across the city. Prior to joining City Hall, he was architecture critic for the Los Angeles Times from 2004 to 2018. His writing has also appeared in the New York Times, Washington Post, New Yorker, Architectural Record, Harvard Design Magazine, and many other publications. Hawthorne is Professor of the Practice, with an appointment in the Department of English, at the University of Southern California's Dornsife College of Letters, Arts, and Sciences, where he directs the Third Los Angeles Project, a series of public conversations about architecture, urban planning, mobility, and demographic change in Southern California. He has also taught at Occidental College, the Southern California Institute of Architecture, and the U.C. Berkeley Graduate School of Journalism. A frequent collaborator with KCET-TV, the PBS affiliate in Los Angeles, he wrote and directed the hour-long documentary "That Far Corner: Frank Lloyd Wright in Los Angeles," for which he received an L.A.-area Emmy Award in 2019.
The Los Angeles Mayor's Office Civic Memory Working Group, convened for its first meeting by Mayor Eric Garcetti in November of 2019 in City Hall, consists of 40 historians, indigenous elders and scholars, architects, artists, curators, designers, and other civic and cultural leaders. Its main charge as it worked across 2020 and into 2021 was to produce a series of recommendations to help Los Angeles, so long in thrall to its reputation as a city of the future, engage more productively and honestly with its past—especially where that past is fraught or has been buried or whitewashed. The Working Group's report, including a print volume and this website, was released on April 15, 2021, with 18 key recommendations complemented by subcommittee reports; essays and photo essays; and interviews and roundtable discussions on significant topics.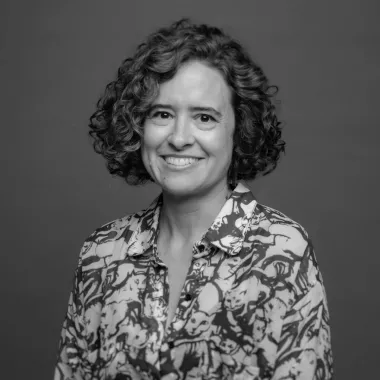 Carolina A. Miranda
Carolina A. Miranda is arts and urban design columnist for the Los Angeles Times, where she covers art, architecture as well as broader cultural stories. This includes in-depth reports on the intersection of art and race, innovations by Pritzker Prize-winning architects, developments in international film, and issues of art and gentrification in Los Angeles. Prior to joining The Times, she was an independent magazine writer and radio reporter producing cultural stories for Time, ARTnews, Architect, Art in America, Fast Company, NPR's All Things Considered and PRI's Studio 360. She was a regular contributor at WNYC and is currently a regular on KCRW's "Press Play with Madeleine Brand." Miranda is a winner of the 2017 Rabkin Prize in Visual Arts Journalism. She served as founding co-chair of the Los Angeles Times Guild, the first employee union in the publication's nearly 140 years in existence, and currently serves as an at-large officer.
About The Un-Private Collection
The Un-Private Collection is an ongoing series of public programs The Broad began in September 2013. The series introduces audiences to the museum's 2,000-work contemporary art collection by showcasing stories behind the collection, the collectors and the artists. Since launching the program, The Broad has brought together a variety of artists whose works are in the Broad collection in conversation with cultural leaders, including Mark Bradford with Katy Siegel, Shirin Neshat with Christy MacLear, Jeff Koons with John Waters, Takashi Murakami with Pico Iyer, Eric Fischl with Steve Martin, John Currin with James Cuno, Kara Walker with Ava DuVernay and architect Elizabeth Diller with Eli Broad, Joanne Heyler and Paul Goldberger. Talks have been held at venues throughout Los Angeles, making the programming available to audiences across the city. Conversations are live-streamed and full videos of past talks are available online. The Un-Private Collection series is part of the Broad collection's 30-year mission to make contemporary art accessible to the widest possible audience.
Read More