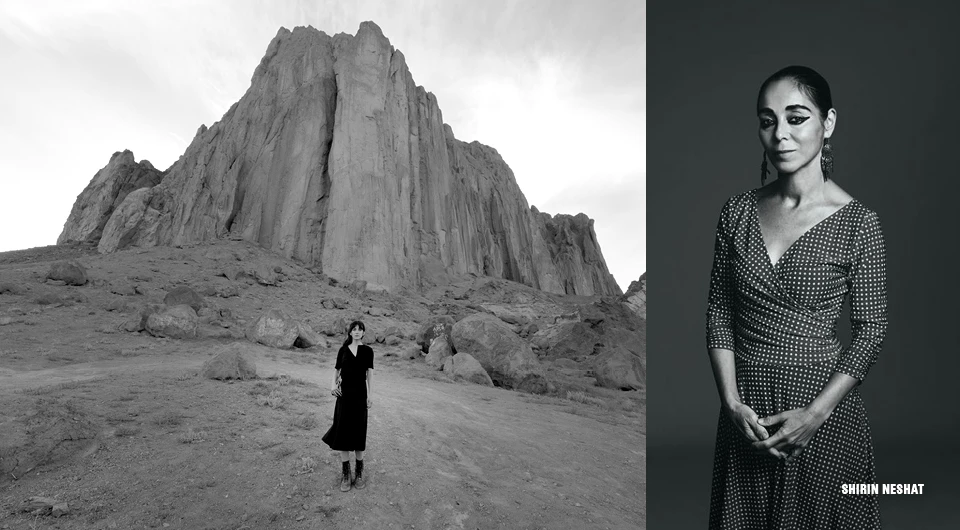 Talk
The Un-Private Collection: Shirin Neshat
The next program in The Broad's Un-Private Collection series will present a conversation with Shirin Neshat, joined by her longtime collaborators, Shoja Azari and Ghasem Ebrahimian, moderated by Ed Schad, the curator of The Broad's special exhibition, Shirin Neshat: I Will Greet the Sun Again—the largest exhibition to date of the internationally acclaimed artist. Sussan Deyhim, a frequent musical collaborator, will perform live music excerpts from Neshat's films.

Tickets include one-time, anytime access to Shirin Neshat: I Will Greet the Sun Again during regular museum hours through February 16, 2020. Show your event ticket (print or electronic) for entry.
Made possible with support from Leading Partner East West Bank, Land Rover and Van Cleef & Arpels.
---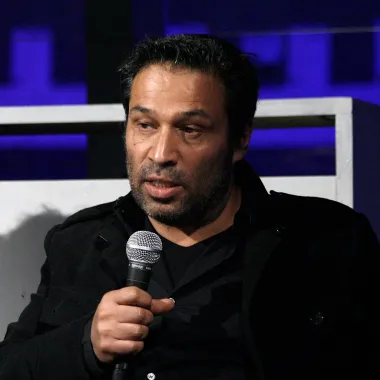 Shoja Azari
Shoja Azari is an artist and filmmaker based in New York. His filmography includes Women Without Men (2009), Windows (2006), and K (2002), based on short stories by Franz Kafka. Azari was born in Shiraz, Iran, trained as a filmmaker in New York in the 1970s, and returned to Iran for the Revolution in 1979. Permanently returning to the U.S. In 1997, he met Shirin Neshat as she was assembling a team to create her first video, Turbulent. Mr. Azari's film and multimedia installations have been presented at galleries and museums internationally. His first solo exhibition in New York occurred in 2010 at the Leila Taghinia-Milani Heller Gallery.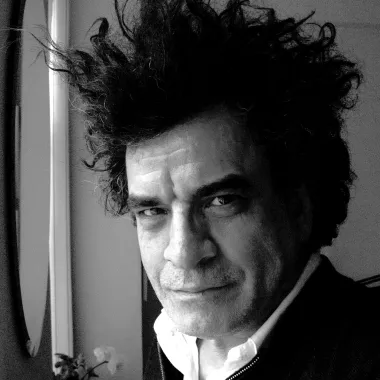 Ghasem Ebrahimian
Ghasem Ebrahimian began collaborating with Shirin Neshat in 1997 on a number of video installations as director of photography and co-writer. His film, The Sacred, The Absurd, about Iranian writer, Sadegh Hedayat, premiered at Victoria and Albert Museum in London and was nominated for best short film at Tribeca Film Festival in 2005. Ebrahimian's feature screenplay writing credits include A Soldier of Misfortune (with Hubert Selby Jr., author of Last Exit to Brooklyn), and, for UK based company Matmedia, Rumi, about the life of the great Persian poet. Mr. Ebrahimian formed Ebrafilms with Coleen Higgins in 1980, and the company produced over forty documentaries for Italian and French television, among other commercial productions.
About The Un-Private Collection
The Un-Private Collection is an ongoing series of public programs The Broad began in September 2013. The series introduces audiences to the museum's 2,000-work contemporary art collection by showcasing stories behind the collection, the collectors and the artists. Since launching the program, The Broad has brought together a variety of artists whose works are in the Broad collection in conversation with cultural leaders, including Mark Bradford with Katy Siegel, Shirin Neshat with Christy MacLear, Jeff Koons with John Waters, Takashi Murakami with Pico Iyer, Eric Fischl with Steve Martin, John Currin with James Cuno, Kara Walker with Ava DuVernay and architect Elizabeth Diller with Eli Broad, Joanne Heyler and Paul Goldberger. Talks have been held at venues throughout Los Angeles, making the programming available to audiences across the city. Conversations are live-streamed and full videos of past talks are available online. The Un-Private Collection series is part of the Broad collection's 30-year mission to make contemporary art accessible to the widest possible audience.
Read More