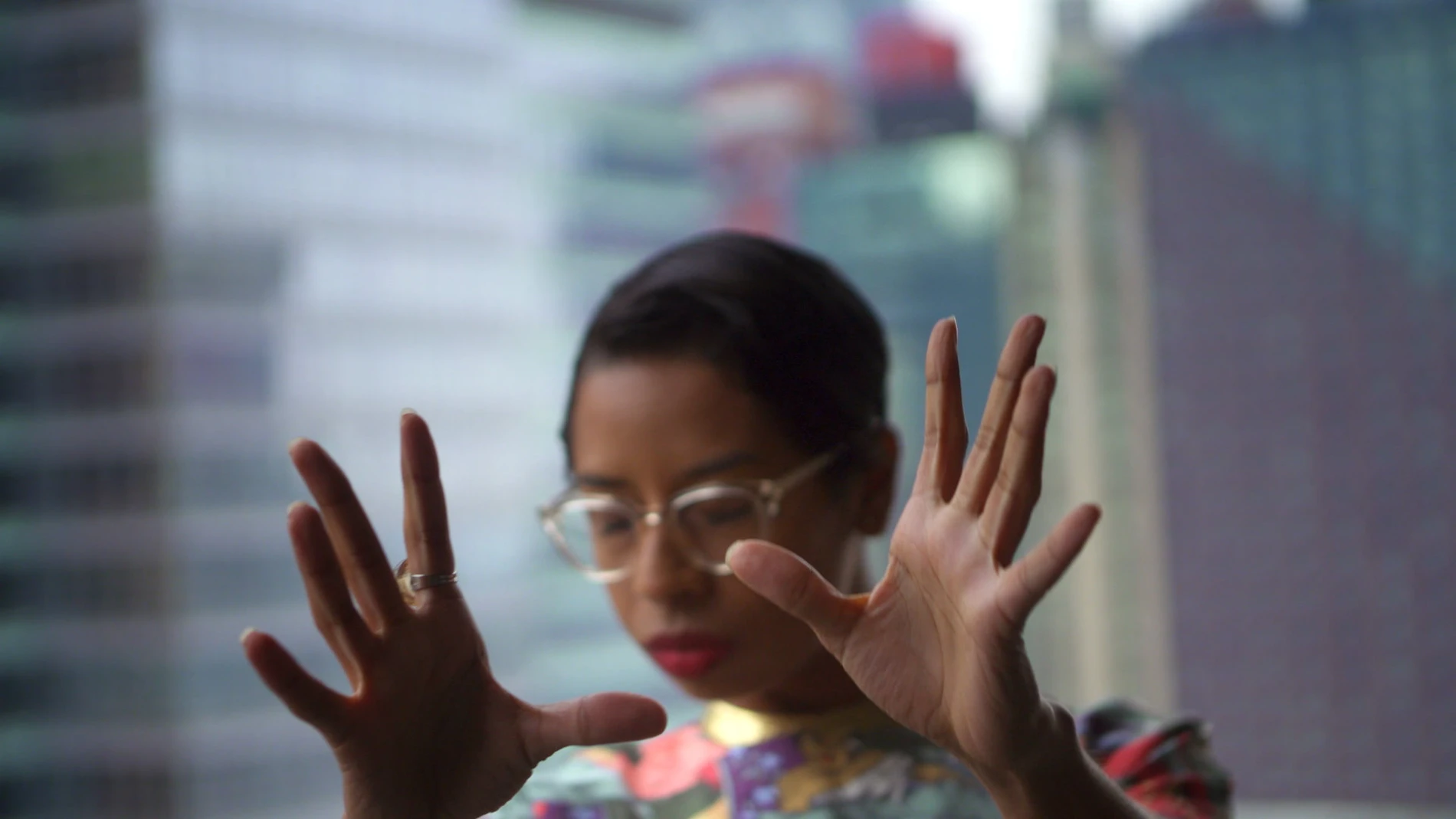 Screening
World AIDS Day: Home Video: Media Art in Response to HIV/AIDS
On World AIDS Day (December 1), The Broad and Electronic Arts Intermix (EAI) co-present Home Video: Media Art in Response to HIV/AIDS. This one-night only screening of four videos reveal how activists and artists documented and reshaped everyday responses to HIV/AIDS from the 1980s to the present. Each video engages the concept of "home video" to create works that explore the intersections of art, caretaking, family and home. In The Thursday People, film and videomaker George Kuchar elegizes his friend, lover, collaborator and fellow underground cinema legend, filmmaker Curt McDowell. Charlie Ahearn (brother of Broad collection artist John Ahearn) offers an intimate video portrait of artist Martin Wong in his Lower East Side apartment. An excerpt from We Care, collectively produced by the "video support group" WAVE, captures intimate conversations with caregivers and people living with AIDS. And A Place in the City, directed by Nate Lavey and Stephen Vider, follows three artists and activists to reveal the urgency of caretaking, housing and family in advocacy for people living with HIV/AIDS today. 
A discussion with Stephen Vider will follow the screening. 
Videos
The Thursday People, George Kuchar, 1987. 12 minutes, 33 seconds.
(Video still courtesy of Electronic Arts Intermix (EAI), New York)
George Kuchar, a legendary figure in New York's underground film scene, also applied his wildly original sensibility to video. With his twin brother, Mike Kuchar, he produced a prodigious body of Super-8 and 16-mm films in the 1960s and 1970s — idiosyncratic narrative psychodramas and pop cultural parodies that are charged with perverse humor. In the mid-1980s, Kuchar acquired an 8-mm camcorder and began producing an extraordinary series of video diaries, chronicling a singular, ongoing personal history. Kuchar's film and video works have been widely screened and exhibited internationally. He lived in San Francisco until his death in 2011. 
We Care: A Video for Care Providers of People Affected by AIDS (excerpt), Women's AIDS Video Enterprise (WAVE), 1990. 12 minutes, 34 seconds.
(Video still courtesy of Women's AIDS Video Enterprise)
WAVE (Women's AIDS Video Enterprise) was a community of women impacted by and living with HIV who came together in the 1990s to make tapes about the ongoing HIV/AIDS epidemic. They were part of a larger movement of AIDS activists and artists who used video to tell their stories and make an impact through direct interventions into the narrative being constructed around the emerging crisis.
Portrait of Martin Wong, Charlie Ahearn, 1992/1998. 17 minutes, 59 seconds.
(Video still courtesy of Charlie Ahearn and PPOW Gallery)
Charlie Ahearn lives and works in New York City. Since the 1970s, Ahearn has documented street culture and the rise of hip hop in New York City, capturing the excitement and raw energy that infused the movement through photography, films, videos, and slideshows. His iconic film Wild Style (1983) is recognized as among the earliest feature films in hip hop history. In additional to his seminal films documenting B-Boy and hip hop culture, Ahearn made documentary shorts with artists such as Martin Wong, Kiki Smith, Jane Dickson, and his twin brother John Ahearn, and features such as Jamel Shabazz Street Photographer. His work has recently been screened and exhibited at The Walker Art Center, The Wexner Center, Museum Ludwig, and MOMA PS1. Most recently, P.P.O.W Gallery presented Ahearn's solo exhibition Scratch Ecstasy.
A Place in the City: Three Stories About AIDS at Home, Nate Lavey and Stephen Vider, 2017. Originally produced for the exhibition AIDS at Home: Art and Everyday Activism  at the Museum of the City of New York. 17 minutes, 53 seconds.
(Video still courtesy of Nate Lavey and Stephen Vider)
Nate Lavey is a filmmaker and video producer. His work has been published by The New Yorker, National Public Radio, The Forward, and elsewhere.
---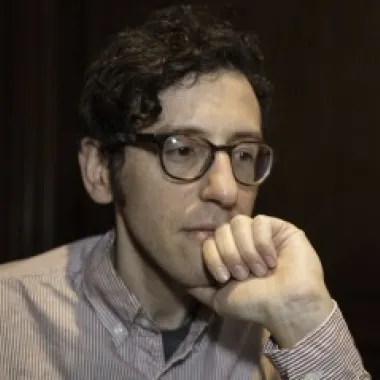 Stephen Vider
Stephen Vider is a historian and curator based in Philadelphia. He most recently curated the exhibition AIDS at Home: Art and Everyday Activism at the Museum of the City of New York, tracing how activists and artists have mobilized domestic space in response to HIV/AIDS from the 1980s to present. He was also co-curator of Gay Gotham: Art and Underground Culture in New York at the MCNY, and co-author of the accompanying book with Donald Albrecht. He is currently a visiting assistant professor in history and museum studies at Bryn Mawr College. His work has appeared in the journals American Quarterly and Gender & History, as well as the New York Times, Slate and Avidly. His book, Queer Belongings: Gay Men, Lesbians, and the American Home After World War II, is forthcoming from University of Chicago Press. (Photo courtesy of Steven F. Dansky)
World AIDS Day, designated on December 1 every year since 1988, is an international day dedicated to raising awareness of the AIDS pandemic caused by the spread of HIV infection, and mourning those who have died of the disease. Government and health officials, non-governmental organizations, and individuals around the world observe the day, often with education on AIDS prevention and control.
World AIDS Day is one of the eight official global public health campaigns marked by the World Health Organization (WHO), along with World Health Day, World Blood Donor Day, World Immunization Week, World Tuberculosis Day, World No Tobacco Day, World Malaria Day, and World Hepatitis Day.
Since opening its doors in 2015, The Broad has presented annual programming for World AIDS Day to commemorate the many who have lost their lives to the pandemic, to recognize the many still living with HIV/AIDS, and to acknowledge that, globally speaking, the AIDS crisis is not over. At the height of the AIDS crisis in the 1980s, artists became activists and activism grew into an art form. Prime examples of this include Broad collection artists Keith Haring and David Wojnarowicz (both of whom died of AIDS-related complications), Ross Bleckner, who started his practice dealing with the AIDS epidemic in 1980s, and Glenn Ligon and Jenny Holzer, who continue to use their artistic voices to highlight the need for public awareness around HIV/AIDS.
Read More