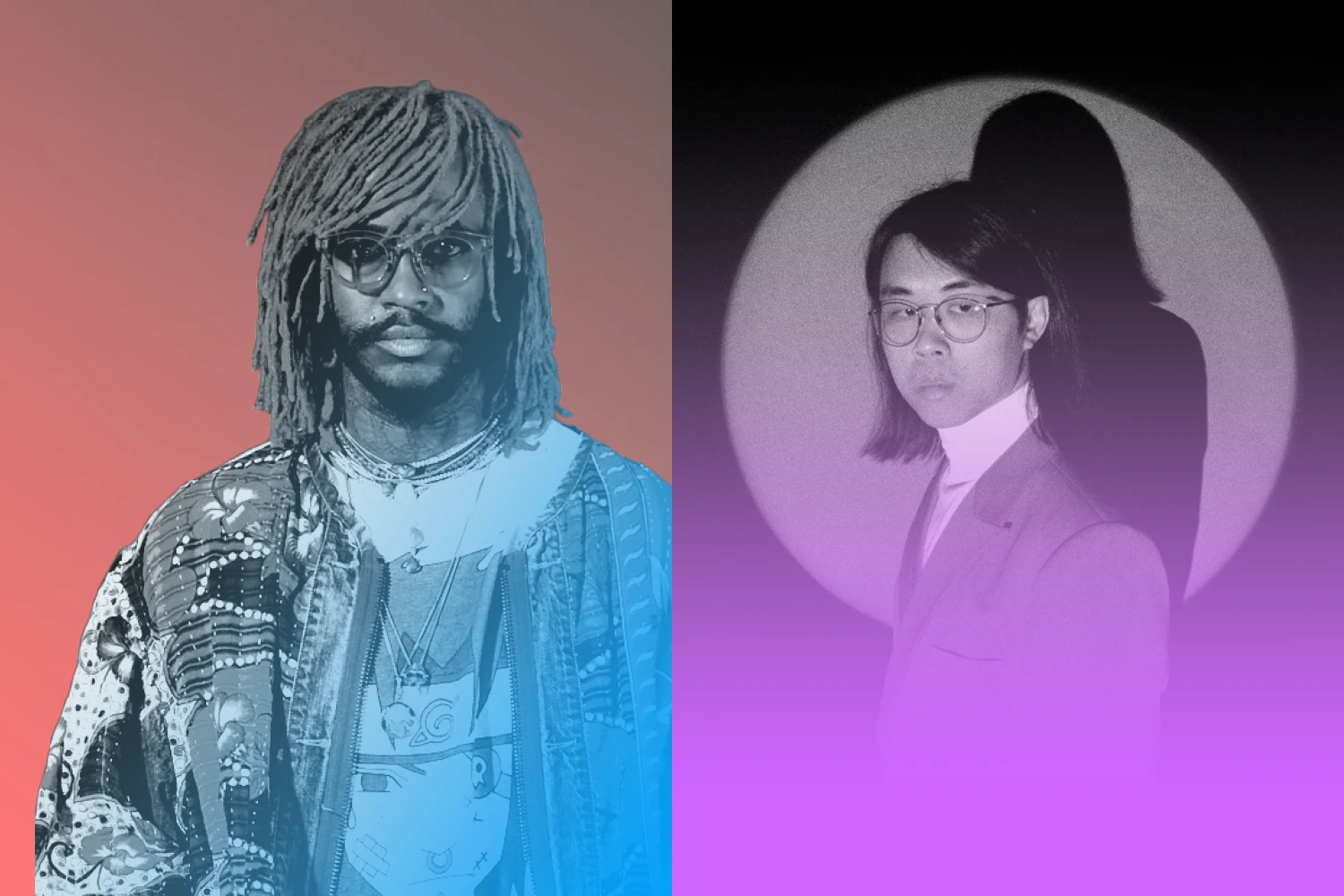 In celebration of Takashi Murakami: Stepping on the Tail of a Rainbow, self-described Japanophile and two-time Grammy-winning musician Thundercat will play a live set exemplifying the unexpected and genre-defying nature he has become known for. Sharing the bill will be a performance by Ginger Root, who combines influences of Japanese City Pop and the days of Stax and Philly Soul, for a fresh take on the ever-evolving Bedroom Pop scene. The evening kicks off with Leimert Park DJ Linafornia, who has been a mainstay of the local eclectic beat scene since 2016. Throughout the evening, be sure to check out Excerpts from Houses of Zodiac screening in The Oculus Hall and Takashi Murakami's first solo exhibition at The Broad in our first-floor galleries. The exhibition, which includes all of Murakami's works in the Broad collection and key loans, features works spanning sculpture, painting, wallpaper, and immersive installations and explores subject matter such as globalization, postwar Japan, pop culture, and religious iconography.
An iteration of the film that appears in the live theatrical production of Houses of Zodiac will also be screened in Oculus Hall at 8, 9, and 10 p.m.
---
know before you go
This event is 21+ with valid I.D. The cash bar on the East West Bank Plaza at The Broad and the museum doors open at 8 p.m. 
Tickets include access during the event to The Broad's galleries, including the special exhibitions This Is Not America's Flag and Takashi Murakami: Stepping on the Tail of a Rainbow. Yayoi Kusama's Infinity Mirrored Room—The Souls of Millions of Light Years Away (2013) will not be open during the event.
For information on our current health and safety policies, visit Know Before You Go & FAQ. Visitor policies are subject to change.
Sold out
---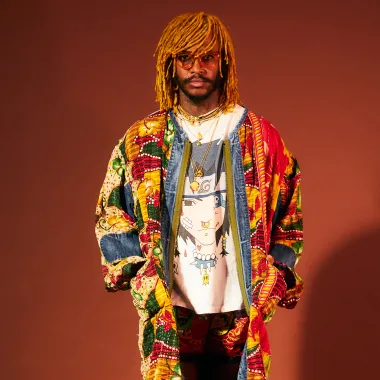 Thundercat
Thundercat (Stephen Bruner) released his most recent album, It Is What It Is, in the spring of 2020. The record won Best Progressive R&B Album at the 63rd GRAMMY Awards and features musical contributions from Ty Dolla $ign, Childish Gambino, Lil B, Kamasi Washington, Steve Lacy, Steve Arrington, BADBADNOTGOOD, Louis Cole, Pedro Martins and Zack Fox. Thundercat produced the record with his longtime partner Flying Lotus, who was GRAMMY-nominated in the "Producer of the Year" category for his work on the album.

It Is What It Is follows Bruner's game-changing third album Drunk (2017), which completed his transition from virtuoso bassist to bonafide star and cemented his reputation as a unique voice that transcends genre. "This album is about love, loss, life and the ups and downs that come with that," Bruner says about It Is What It Is. Concurrently, the tragic passing of his friend Mac Miller in September 2018 had a profound effect on Thundercat and the making of It Is What It Is. "Losing Mac was extremely difficult," he explains. "I had to take that pain in and learn from it and grow from it. It sobered me up... it shook the ground for all of us in the artist community." Thundercat poignantly describes the album as "a bit tongue-in-cheek, but at different points in life you come across places that you don't necessarily understand... some things just aren't meant to be understood." Clearly, however, fans understood It Is What It Is, an unexpectedly apt title for when it arrived. In addition to its Grammy win, the album and its songs landed on dozens of year-end lists and roundups at Pitchfork, Stereogum, NPR, Vulture, and Allmusic to name a few.

Previous releases include The Golden Age of Apocalypse (2011), Apocalypse (2013), followed by EP The Beyond / Where The Giants Roam featuring the modern classic "Them Changes." He was later "at the creative epicenter" (per Rolling Stone) of the 21st century's most influential hip-hop album Kendrick Lamar's To Pimp A Butterfly, where he won a Grammy for his collaboration on the track "These Walls" before releasing his third album Drunk in 2017.

Outside of his solo work, Thundercat keeps busy across numerous genres. In 2021, his dreamy vocals and masterful bass playing feature on "Black Gold," the theme song for the Netflix original anime Yasuke, soundtracked by Flying Lotus. In addition, Thundercat recently collaborated on releases from Silk Sonic (Bruno Mars & Anderson Paak), HAIM, H.E.R., and Kaytranada, as well as contributing an original song for the final season and soundtrack from HBO's 'Insecure.'

Thundercat's latest work has seen him branching outside of music, making his television debut with a recurring role as The Modifier in the Star Wars series 'The Book of Boba Fett,' and appearing as the face of recent fashion/brand campaigns for Kerwin Frost and Kenny Beats, as well as attending Paris Fashion Week as a guest of Spanish luxury designer LOEWE.

The name Thundercat refers to the cartoon he's loved since childhood and an extension of his wide-eyed, vibrant, often superhuman approach to his craft. In 2020 things came full circle when Bruner voiced a character (and penned a song) named "Grune the Destroyer" in Cartoon Network's Thundercats Roar animated series.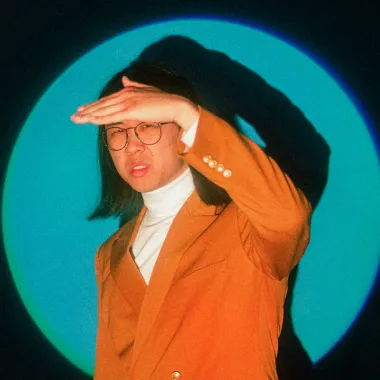 Ginger Root
Editing films, videos, and other multimedia by day, and making music under the name Ginger Root by night, Cameron Lew fronts a sound that can be described as "Aggressive Elevator Soul." Combining elements from contemporaries like Toro Y Moi, Vulfpeck, Metronomy, and Kero Kero Bonito with the influences of Japanese City Pop and the days of Stax and Philly Soul, Ginger Root offers a fresh take on the ever-evolving Bedroom Pop scene.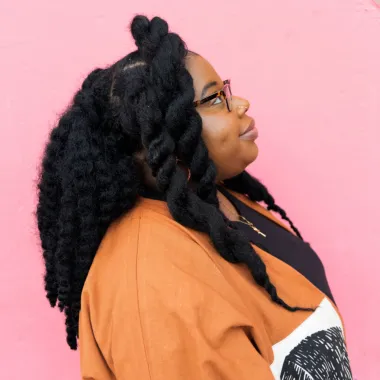 Linafornia 
Linafornia is a producer and DJ who hails from Leimert Park, Los Angeles. Her sound was formed in the ether of warm, sunburst skylines, and the cool whoof of speakers in some of LA's most harrowed underground haunts. Ever since she staked her claim on the scene with her debut project, YUNG in 2016, Linafornia has been a mainstay of the eclectic beat scene. She embodies the new generation of producers, always stepping forward while still staying true to her roots and to the sounds that originally inspired her. The embodiment was manifested when she became a resident DJ for the final month of Low End Theory's epic tenure at the Airliner. Linafornia currently leads her own band known as the Prizmatics and they perform live jazz-adjacent adaptations of her instrumental work. When she's not conducting her band, Lina curates a monthly residency in Venice Beach at the Townhouse called "Cued Up" where she plays flavors from all genres and invites guest DJs to demonstrate their skills, as well as gracing the stages and spaces of prestigious museums such as Grand Performances, The Broad, Geffen Contemporary at MOCA, and Grand Park's July 4th 2022 Block Party.
About 2022 Summer Happenings
Join us for 2022 summer happenings at The Broad! 
Celebrate Takashi Murakami: Stepping on the Tail of a Rainbow with performances by self-described Japanophile and two-time Grammy-winning musician Thundercat and Ginger Root, who combines influences of Japanese City Pop and the days of Stax and Philly Soul on July 21, 2022.
Now We're Here lays the groundwork for artists to celebrate their own roles and identities in today's artistic and sociopolitical landscape, the joys and struggles of self-defining "place," citizenship and national identity, and the profoundly individual ways in which they arrived at this moment in their journeys.
Now We're Here Lineup:
June 18, 2022 - DJ Cocteautwinks + Niña Dioz + féi hernandez + Xandra Ibarra + Mariachi Arcoiris de Los Angeles + Rubby
August 27, 2022 - Fantastic Negrito + HPRIZM + Kelly Caballero + Jessa Calderon + Lu Coy + Renée Petropoulos + Yvonne Rainer's Trio A With Flags + Davia Spain
September 24, 2022 - Arooj Aftab + Felukah + Haig Papazian's Space Time Tuning Machine + Arshia Fatima Haq + Miho Hatori's Salon Mondialité + Yoko Inoue 
Read More