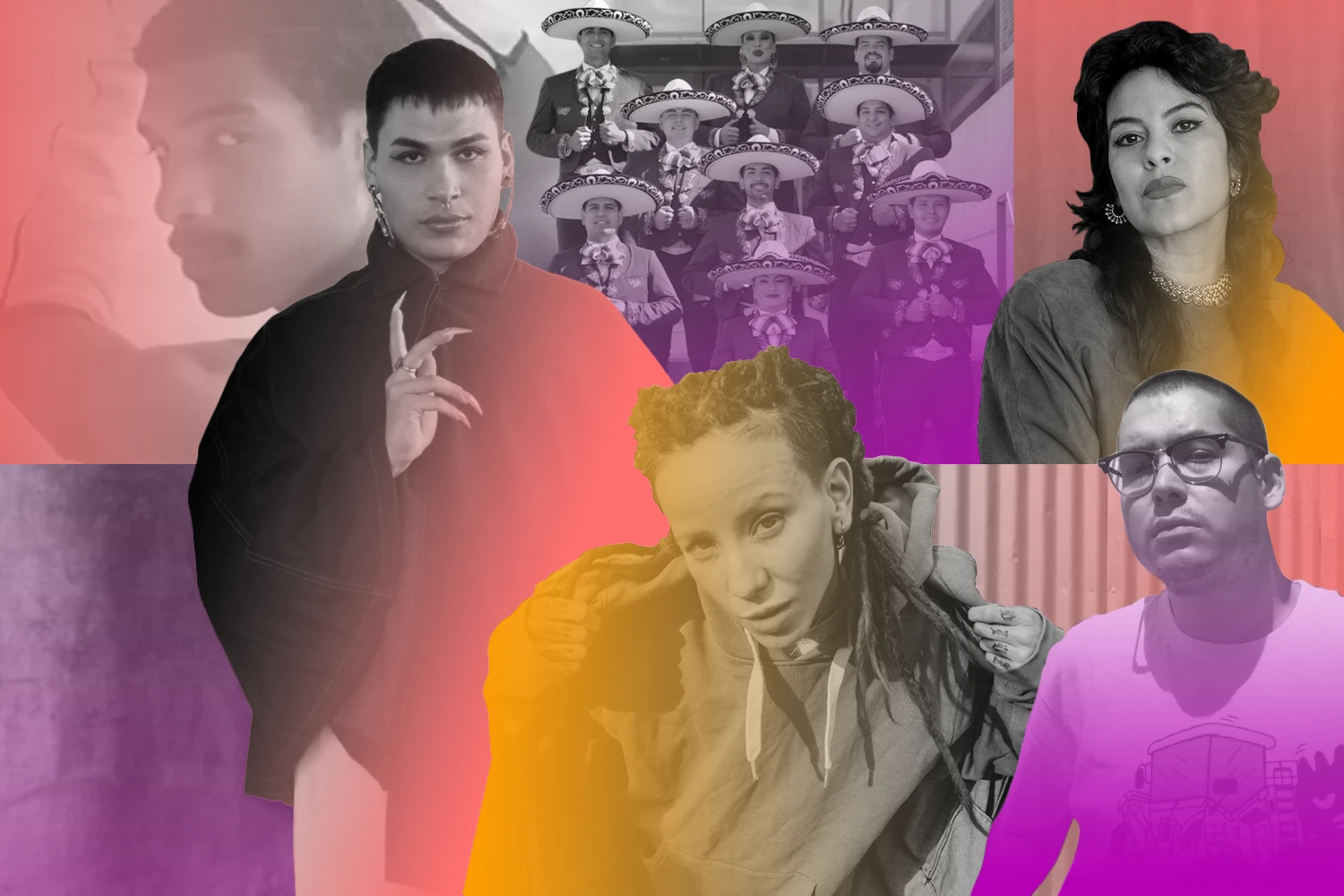 Music
Now We're Here: DJ Cocteautwinks + Niña Dioz + féi hernandez + Xandra Ibarra + Mariachi Arcoiris de Los Angeles + Rubby
The Broad kicks off our 2022 summer performances with artists reflecting on the complex meanings and symbolism of the United States flag represented in The Broad's special exhibition This Is Not America's Flag.
The first Now We're Here performance event features barrier-breaking rapper Niña Dioz, genre-bending singer Rubby, performance artist and filmmaker Xandra Ibarra, poet and healer féi hernandez, the world's first and only LGBTQ+ mariachi band Mariachi Arcoiris de Los Angeles, and a wildcard, all-vinyl set on the decks by local cult favorite DJ Cocteautwinks, exploring immigration, gender and sexuality, spirituality, colonialism, and more at the intersections of Indigenous and ancestral heritage and contemporary pop culture.
Now We're Here lays the groundwork for artists to celebrate their own roles and identities in today's artistic and sociopolitical landscape, the joys and struggles of self-defining "place," citizenship and national identity, and the profoundly individual ways in which they arrived at this moment in their journeys.
---
know before you go
This event is all ages. You must be 21+ to access the cash bar on the East West Bank Plaza at The Broad. The cash bar and museum doors open at 8 p.m. A limited number of tickets will be available at the door.
This event is standing room only. Capacity for the various performances are limited and available on a first-come, first-served basis throughout the museum. A ticket does not guarantee access to all performances.
Tickets include access during the event to The Broad's galleries, including the special exhibitions This Is Not America's Flag and Takashi Murakami: Stepping on the Tail of a Rainbow. Yayoi Kusama's Infinity Mirrored Room—The Souls of Millions of Light Years Away (2013) will not be open during the event.
For information on our current health and safety policies, visit Know Before You Go & FAQ. Visitor policies are subject to change.
GET TICKETS
---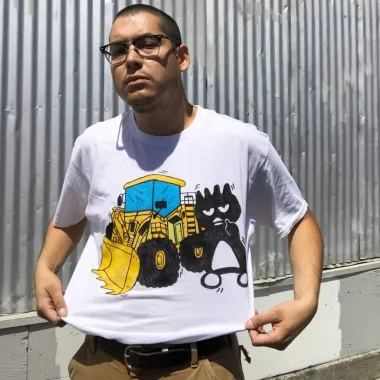 DJ Cocteautwinks
DJ Cocteautwinks (aka Mino Sanchez) is a Los Angeles-based Nicaraguan-American artist and DJ born and raised in San Jose, CA. His work in Microsoft Paint, hand-drawn clothing, and on the decks is imbued with both reverence and nostalgia for 1990s style and queer/alternative perspectives on music, animation, and other media. He spins vinyl at Chardogay (El Prado, Echo Park), Hard Boyle (Holiday Bar, Boyle Heights), and AD4 Night (Monty Bar, Westlake). In Seattle, he has DJ'd at Pony, and San Jose he DJ'd and co-hosted the recurring party Cherry Coloured Funk. Follow for gig and artwork updates.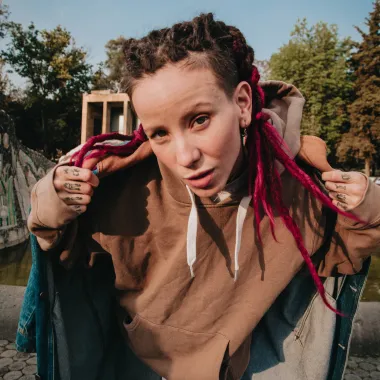 Niña Dioz
Niña Dioz has grown accustomed to breaking barriers. Having broken into Mexico's predominantly male hip pop scene as an openly lesbian rapper, she is now establishing herself in the U.S. Born Carla Reyna in Monterrey, MX, Dioz has become one of the most exciting performers in a scene dominated by men thanks to her stage presence and lyrical flow. She has collaborated with artists including Plastilina Mosh, MLKMN, Ximena Sariñana, and Li Saumet of Bomba Estereo. Her single "Tambalea," released in the era of #MeToo and Donald Trump, is an empowering anthem dedicated to women and marginalized people everywhere. It has received millions of streams and became NPR's Best Alternative Songs of 2019.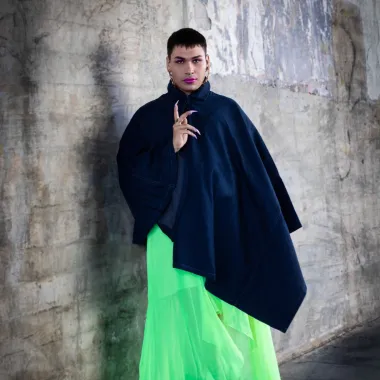 féi hernandez
féi hernandez (b.1993 Chihuahua, Mexico) is a trans, Inglewood- raised, formerly undocumented immigrant and author of the full-length poetry collection Hood Criatura (Sundress Publications, 2020). They were a Define American Fellow for 2021 and are currently the Board President of Gender Justice Los Angeles. féi is the founder of The House of Etéreo a domain for queer, trans, Black, Indigenous, people of color practitioners that provide services for the community. Recently, féi launched Spirit School for the Divinely Gifted, within The House of Etéreo, which provides a spiritual educational space for developing spiritual practitioners. Their poem and film "Our Lungs Your Wings" was commissioned by The Broad for our World AIDS Day 2021 commemoration. feihernandez.com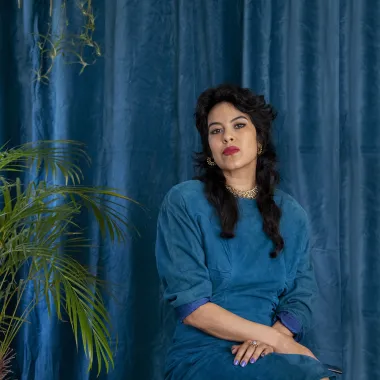 Xandra Ibarra
Xandra Ibarra is an Oakland-based interdisciplinary artist from the US/Mexico border of El Paso/Juarez. Ibarra works to address abjection and joy and the borders between proper and improper racialized, gendered, and queer subjects. Her work has been featured at El Museo de Arte Contemporañeo (Bogotá, Colombia), The Broad (Los Angeles), ExTeresa Arte Actual (DF, Mexico), The Leslie-Lohman Museum (NYC), and Anderson Collection (Stanford) to name a few. Her numerous residencies, fellowships, and awards include Headlands Center for the Arts, Open Space SF MOMA (Columnist in Residence), Lucas Visual Arts Fellowship, Queer Art Prize for Recent Work, and the Franklin Furnace Performance and Variable Media Award. Her work has been featured in Artforum, Paper Magazine, Hyperallergic, Huffington Post, ArtNews and in various academic journals nationally and internationally. She co-curated with Nao Bustamante the feminist Latinx performance series En Cuatro Patas at The Broad in 2018 and her solo exhibition Nothing Lower Than I was on view at Human Resources (Los Angeles) in March of 2022. Since 2003, she has actively participated in organizing with INCITE!, a national feminist of color organization dedicated to creating interventions at the intersection of state and interpersonal violence. She is currently a member of Survived and Punished California.
From 2002 to 2012, Xandra Ibarra performed hundreds of live "spictacles" under the alias of La Chica Boom. In this 10-year project, she embodied her own racial and sexual abjection and directly engaged the politics of racialized sexuality to discover queer forms of pleasure. The three videos in tonight's program are spictacle performances made for camera after Ibarra retired her persona La Chica Boom.
Ibarra has taught Sculpture, Ethnic Studies, Sexuality Studies, and History and Theory of Contemporary Art courses. Adjunct and part-time teaching posts have included: Stanford University, San Francisco Art Institute, California College of the Arts and San Francisco State University. Ibarra holds an MFA in Art Practice from the University of California, Berkeley, an MA in Ethnic Studies from San Francisco State University and attended the Post-Colonial Studies program held at the Universidat Rovira | Virgili (Spain). xandraibarra.com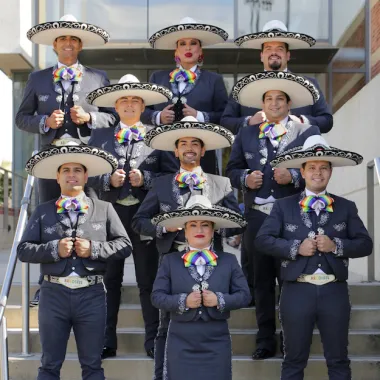 Mariachi Arcoiris de Los Angeles
Mariachi Arcoiris de Los Angeles is the world's first and only LGBTQ+ mariachi band. Led by director Carlos Samaniego, Mariachi Arcoiris de Los Angeles performs its repertoire to suit the LGBTQ community while maintaining the highest level of musicality. They are proud to have the first transgender female in the history of mariachi, Natalia Melendez, as one of its members. Natalia has been featured in a two-part special for Univision news, which depicts her life and struggles as a transgender woman in the mariachi world. As a result of this two-part special, in its short existence, Mariachi Arcoiris de Los Angeles has been invited to perform for 3 different morning news shows on Univision, which includes the "Lanzate" program. During each one of these presentations, the mariachi was highlighted because of its special nature in representing the LGBTQ community. Mariachi Arcoiris de Los Angeles has also performed for Los Angeles and Long Beach Pride, Transgender Pride at the LGBT Center in Los Angeles, South Bay Pride, Oceanside Pride, The Abbey, Club Tempo, Hamburger Mary's, #SchoolsNotPrisons tour for the California Endowment, and many other LGBTQ establishments as well as for many same-sex and "traditional" weddings. mariachiarcoiris.com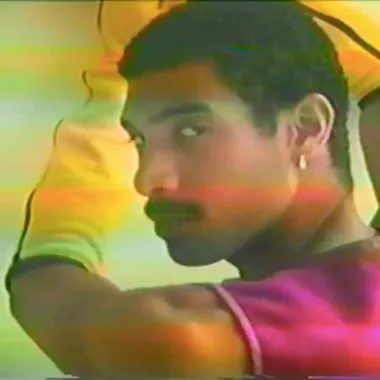 Rubby
Singer and songwriter Rubby is a Latinx queer artist who was born in the Dominican Republic and raised in Washington Heights, New York City. It's this multicultural background and the exposure to New York's rich and creative underground scene that result in his music successfully taking us on a journey through a variety of different genres, from dembow to pop to techno. He first burst into the scene back in 2017 with his single and video for "No Mas," which saw him deconstructing masculinity and making it his own. His first EP, titled Pajaro Malo, was released on February 12, 2021.
About 2022 Summer Happenings
Join us for 2022 summer happenings at The Broad! 
Celebrate Takashi Murakami: Stepping on the Tail of a Rainbow with performances by self-described Japanophile and two-time Grammy-winning musician Thundercat and Ginger Root, who combines influences of Japanese City Pop and the days of Stax and Philly Soul on July 21, 2022.
Now We're Here lays the groundwork for artists to celebrate their own roles and identities in today's artistic and sociopolitical landscape, the joys and struggles of self-defining "place," citizenship and national identity, and the profoundly individual ways in which they arrived at this moment in their journeys.
Now We're Here Lineup:
June 18, 2022 - DJ Cocteautwinks + Niña Dioz + féi hernandez + Xandra Ibarra + Mariachi Arcoiris de Los Angeles + Rubby
August 27, 2022 - Fantastic Negrito + HPRIZM + Kelly Caballero + Jessa Calderon + Lu Coy + Renée Petropoulos + Yvonne Rainer's Trio A With Flags + Davia Spain
September 24, 2022 - Arooj Aftab + Felukah + Haig Papazian's Space Time Tuning Machine + Arshia Fatima Haq + Miho Hatori's Salon Mondialité + Yoko Inoue 
Read More