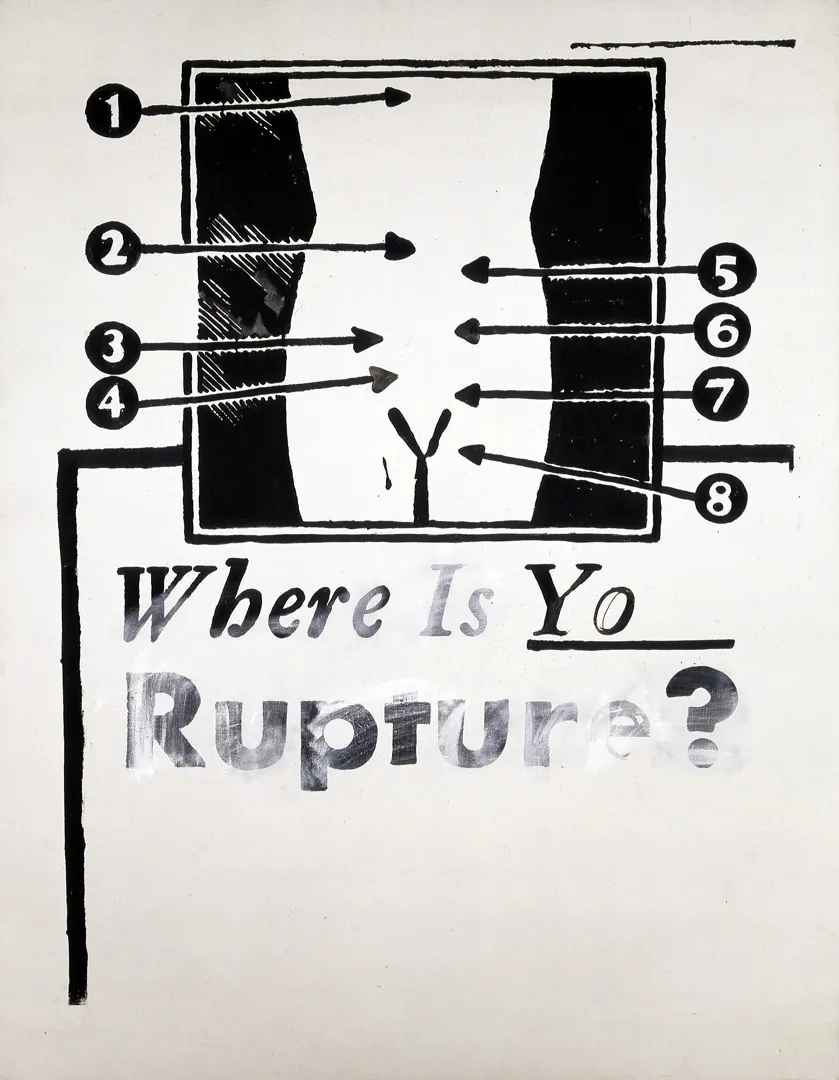 © The Andy Warhol Foundation for the Visual Arts/Artists Rights Society (ARS), New York
Where is your Rupture? [1]
---
Andy Warhol's Where is your Rupture [1] is at once detached and personal. Mimicking mechanically reproduced print media, Warhol used an opaque projector to enlarge and trace the image. His reproduction, however, contains blatant evidence of the artist's hand (unlike later works that demonstrate a complete removal of it). Here, brushstrokes of white paint are applied over lettering of the artwork's title, with the word "Your" cut off, reading "Yo." Warhol is experimenting with what looks to be automated but is not: the assumed printing error and the hand-painted covering of text. Above the text is a torso from abdomen to mid-thigh, with numbered arrows pointing to hernia locations. Like the erased title, the figure appears removed, a sterile and sexless outline. In the work, both the painted body and "your" body are broken, incomplete.
---