Most Wanted Men No. 6, Thomas Francis C.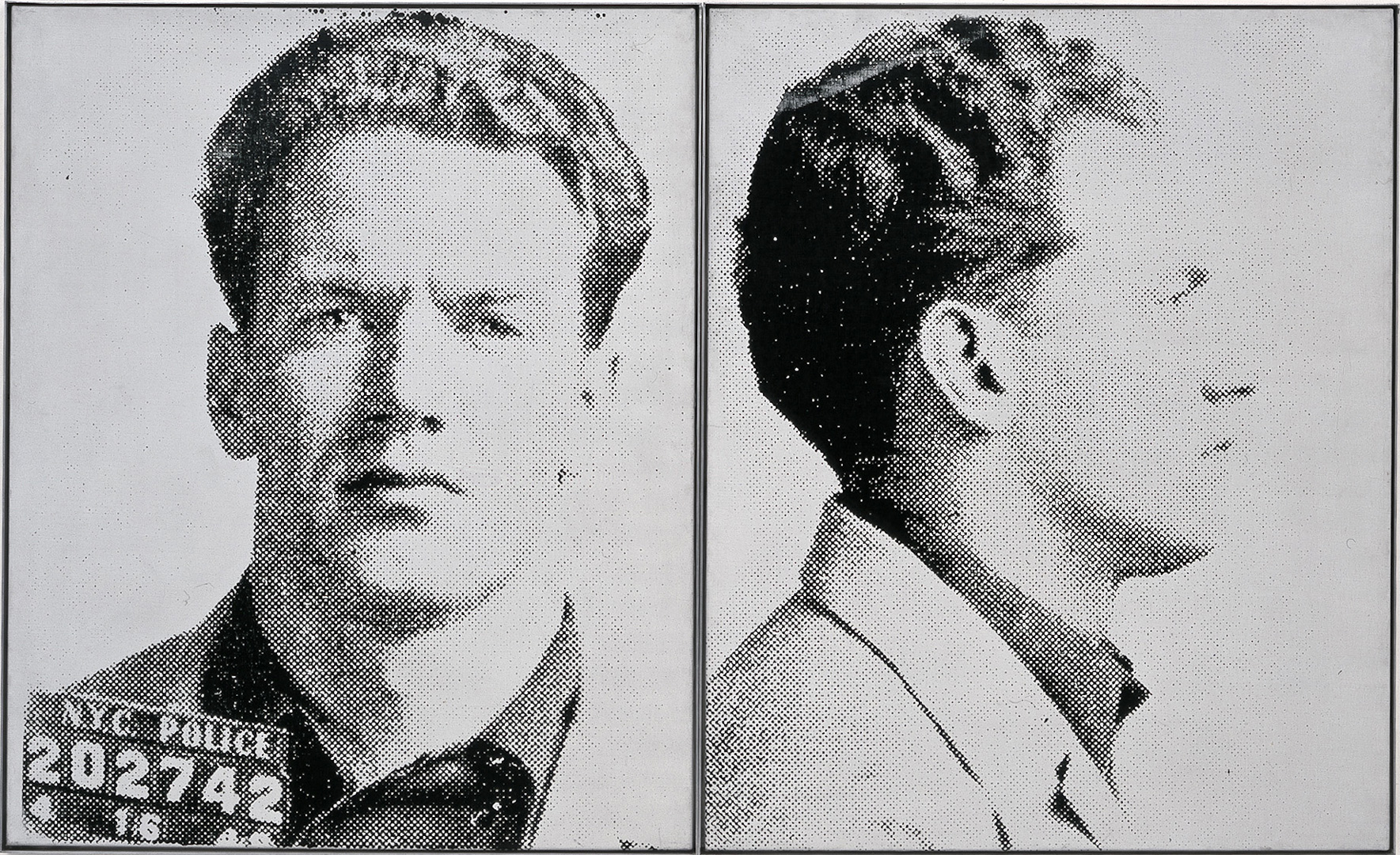 © The Andy Warhol Foundation for the Visual Arts/Artists Rights Society (ARS), New York
Douglas M. Parker Studio, Los Angeles
Most Wanted Men No. 6, Thomas Francis C.
1964
silkscreen ink on linen
48 x 78 in. (121.92 x 198.12 cm)
Accession Number:
B-WARH-2P99.03.1-.2
About this artwork
In 1964 Andy Warhol was commissioned to create a work for the exterior of the New York State pavilion of the New York World's Fair. Warhol enlarged thirteen mug shots from the New York Police Department's list of the most-wanted criminals and assembled them into a monumental grid. Just a few days after it was completed, the provocative mural was painted over by order of fair officials. Warhol wanted and anticipated the scandal. He used the screens from the original commission to produce a series of twenty Most Wanted Men paintings. The grim appearance of Thomas Francis C. stands in contrast to Warhol's celebrity portraits. Warhol raises the profiles of the anonymous, unwillingly photographed men, bringing the public face to face with the criminal element.