"The Broad's series of Summer Happenings is a wildly eclectic mix of music and art."—Los Angeles Times
Now in its third year, the 2018 Summer Happenings at The Broad features an extraordinary lineup including: Gang Gang Dance, faUSt, Re-TROS, Kim Gordon + YoshimiO, Terry Riley, EYE, DJ Stretch Armstrong, Matmos, MIIIA, Banjee Ball + Ranika (formerly Kevin) JZ Prodigy, Asian Dope Boys + Aïsha Devi, Michael "5000" Watts, Total Freedom and Arto Lindsay. Happenings are 21+.
Summer Happenings at The Broad is a series of late-night events featuring music, performance and art by an array of artistic talent that are held on the last Saturday night of each month from June through September. Summer Happenings is inspired by art in the Broad collection and occupies various spaces throughout the museum and outdoor Plaza. The events fluctuate between happenings, salons and scenes, and animate the important influences of the leading artists of our time. Made possible in part by the generous support of Leading Partner East West Bank.
---
know before you go
Happenings are 21+. Tickets include same-night access to the museum. Yayoi Kusama's Infinity Mirrored Room—The Souls of Millions of Light Years Away will not be open during the event.
Capacity for the various performances are limited and available on a first-come, first-served basis throughout the museum. A Happenings ticket does not guarantee access to all performances. 
Ticketing Options
Create-Your-Own Ticket Package: $25 each for tickets to two or more Happenings events ($5 savings on each event)
Advance Individual Ticket: $30
Get Tickets for Sept. 29
---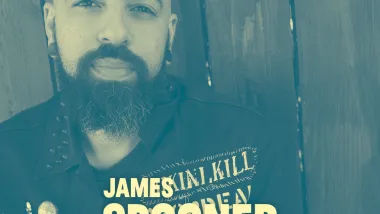 James Spooner
James Spooner is a working artist from New York based in Los Angeles. He first gained recognition with his critically acclaimed cult documentary Afro-punk, which provided the inspiration for the Afropunk festivals that he co-founded and co-curated for four years before leaving the organization. He has spent the last decade tattooing in his Los Angeles studio, Monocle Tattoo, where he developed a pioneering vegan tattoo procedure. Currently he is finishing his first graphic novel, of which he is both the author and illustrator. Spooner writes and illustrates a weekly webcomic chronicling his life from punk rock to fatherhood. He guest co-curated the Basquiat and Oracle Summer Happenings at The Broad in 2017.
Brandon Stosuy is editor-in-chief at The Creative Independent. Previously, he was director of editorial operations at Pitchfork. He co-founded the Basilica Soundscape festival in Hudson, New York, and the ongoing Tinnitus Music Series in New York City. For the past several years he and the artist Matthew Barney have collaborated on live events, objects, and publications, and they launched a Trump Countdown clock in June 2017 across from the United Nations. His anthology, Up Is Up, But So Is Down: New York's Downtown Literary Scene, 1974 – 1992, was published in 2006. His first children's book, Music Is ..., was published in 2016; his second children's book is forthcoming in 2018. He manages Diamandas Galas, Zola Jesus and Wax Idols, and collaborates with the electronic artist Jlin on her shows in the United States and Asia. Stosuy has been a regular guest co-curator of Summer Happenings at The Broad since the series' inception in 2016.
Ryu Takahashi is an independent curator, producer and artist manager based in New York and Tokyo; he was formerly a publicist at Sony Music. As a co-director/curator at Vacant, a gallery and performance space in Harajuku Tokyo, he has worked with artists including David Byrne, Zs, Jenny Hval and Devendra Banhart, and he is currently managing artists Arto Lindsay, BIGYUKI and Patrick Higgins. Takahashi guest co-curated the Strange Forest Summer Happening at The Broad in 2017.
Past Events
In this series