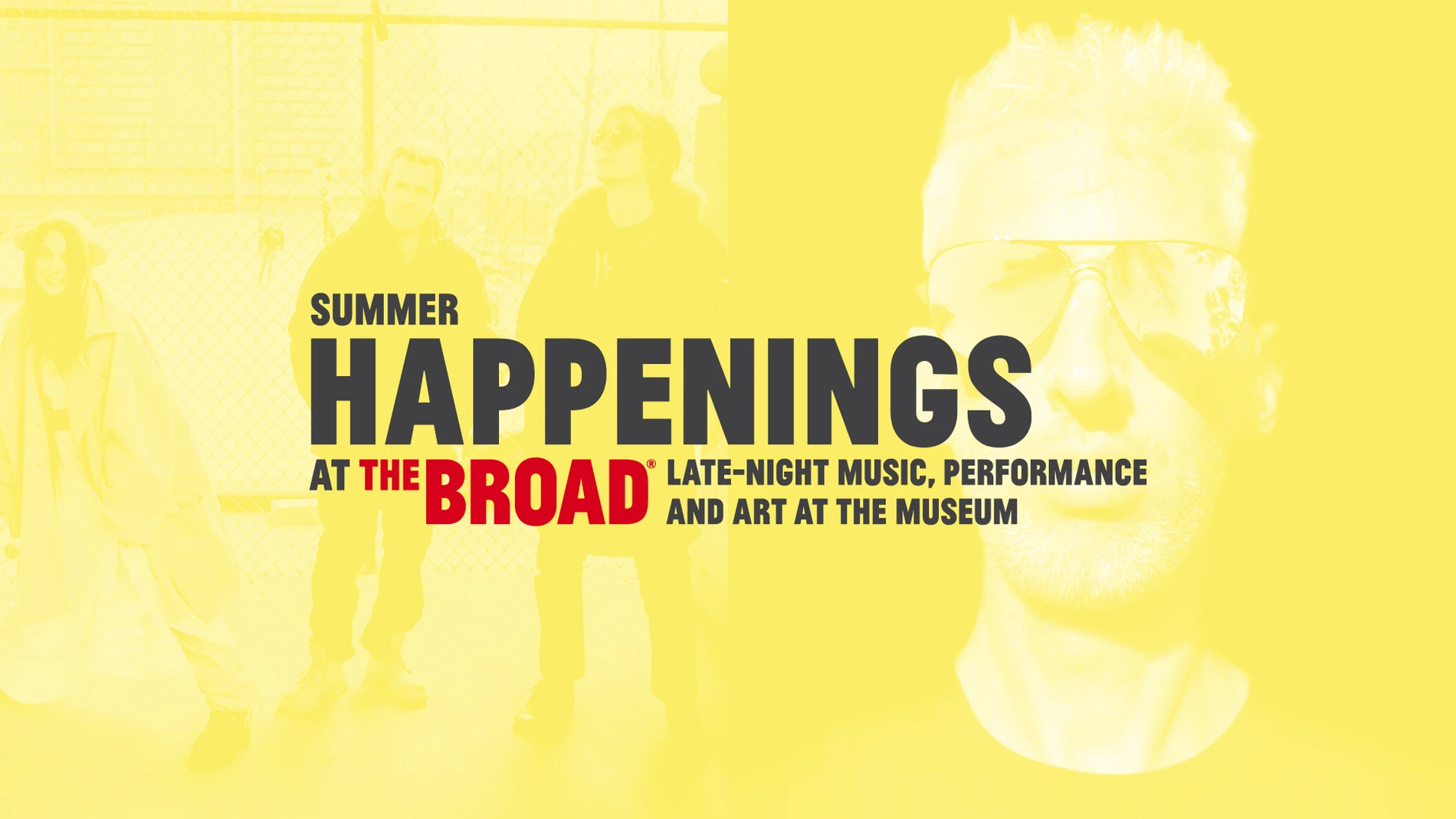 Music
Summer Happenings: A Journey That Wasn't, Part 1
Tickets $30; Online ticketing for this program has closed. Tickets will be available at the door.
The first of the 2018 Summer Happenings kicks off A Journey That Wasn't, the museum's new exhibition that explores artists' complex representations of time. Gang Gang Dance plays syncopated, experimental synth rock. DJ Stretch Armstrong juxtaposes an eclectic mix of original songs and their remixes. Jean Grae preaches on time, interspersed with her Church of the Infinite You choir's themed cover songs. Terry Riley performs his 2012 composition "Aleph," a meditation on Judaism, mathematics and raga. Carolyn Pennypacker Riggs offers an original choral and movement ensemble work inspired by mythological characters who journey between, over, and under worlds. Tara Jane O'Neil reflects on journeys with Jmy James Kidd and The Sunland Dancers. Zap Mama loops her vocals and beatboxing to tie together hip-hop and her Belgian-Congolese roots. Happenings are 21+.
---
know before you go
A limited number of tickets will be available at the door.
Check-in opens at 7 p.m., the plaza and cash bar open at 8 p.m. and museum doors open at 8:45 p.m.
Happenings are 21+. Tickets include same-night access to the museum. Yayoi Kusama's Infinity Mirrored Room—The Souls of Millions of Light Years Away will not be open during the event.
Capacity for the various performances are limited and available on a first-come, first-served basis throughout the museum. A Happenings ticket does not guarantee access to all performances. Capacity for Terry Riley is very limited and will become available on a first-come, first-served basis starting at 7 p.m.
Ticketing Options
Create-Your-Own Ticket Package: $25 each for two or more Happenings ($5 savings on each event)
Advance Individual Ticket: $30
---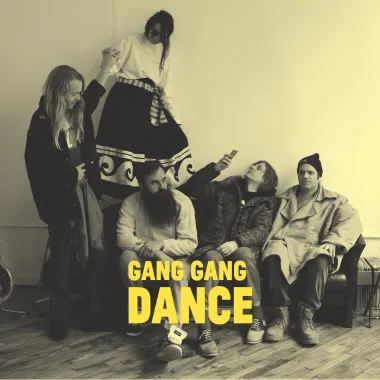 On June 22, 2018, Gang Gang Dance marks their return with the release of Kazuashita, their new full-length record. With Brian DeGraw self-producing, the album was recorded with founding members Lizzi Bougatsos and Josh Diamond in whatever space would play host to them.
Their first shows were hosted at the Deitch Project and AFA galleries in the early 2000s. They have shared stages with Animal Collective and Black Dice and have performed at the Whitney Biennial, Pitti Umo in Milan, Primavera and Coachella. Their two-decade career has never acknowledged a barrier between the art and music worlds. They've collaborated with the likes of Dash Snow and Nate Lowman, Tinchy Stryder and Boredoms. They've taken Ariel Pink on one tour, only to then take Total Freedom, Venus X and Hood By Air founder Shayne Oliver on the next, and somehow charted it across the seven releases to their credit.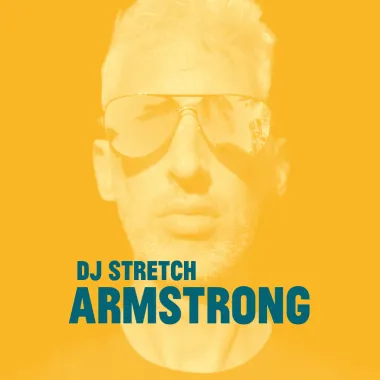 World-renowned DJ, record producer, author and radio host Stretch Armstrong has been a fixture on the New York hip-hop scene since the late 1980s when he started DJ'ing downtown and making his own concert flyers. In 1990 he co-created the "The Stretch Armstrong and Bobbito Show" on WKCR 89.9, which The Source magazine later named "The Greatest Hip-Hop Radio Show of All Time." Stretch and Bobbito introduced the world to Jay-Z, Biggie, Wu-Tang Clan, Nas, Eminem and dozens of other seminal figures in hip-hop. In 2015 Armstrong co-produced the critically acclaimed documentary about the show, "Stretch and Bobbito: Radio That Changed Lives." Most recently, he and Bobbito Garcia returned to radio with their "What's Good with Stretch & Bobbito" podcast for National Public Radio, where they interview cultural influencers including Stevie Wonder, Dave Chappelle, Rosie Perez, Mahershala Ali, Chance the Rapper, Linda Sarsour, Mr. Cartoon, José Parlá, Ana Navarro, Bootsy Collins and Erykah Badu.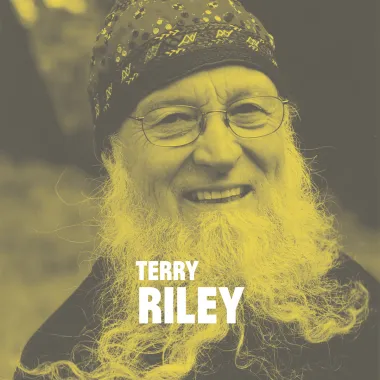 California composer Terry Riley launched what is now known as the Minimalist Movement with his revolutionary classic "In C" in 1964. This work provided a new concept in musical form based on interlocking repetitive patterns. "In C" changed the course of 20th-century music and influenced the works of prominent composers and rock groups alike. In 1960, Riley met former Angelino La Monte Young, whose radical approach to time had a big impact on him, and they began a lifelong association. In 1965 Riley moved to New York and joined Young's Theatre of Eternal Music, where the pair worked out many of their seminal ideas with choreographer Anna Halprin. Riley has been commissioned by the Kronos Quartet and symphony orchestras throughout the world, including the Los Angeles Philharmonic. He played his first pipe organ concert to a sold-out audience at Disney Hall in May of 2008, introducing "The Universal Bridge," a work commissioned for that evening. Riley was listed in the London Sunday Times as "one of the 1000 makers of the 20th Century."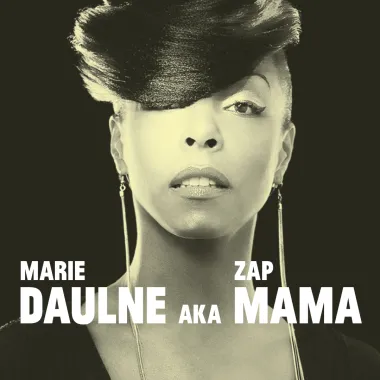 Zap Mama, aka Marie Daulne, is a Grammy-nominated Belgian-Congolese singer, composer, activist and vocal teacher who found worldwide success with her polyphonic female a cappella quintet in the early 1990s. Zap Mama has performed and collaborated with artists including the Neville Brothers, Al Jarreau, Erykah Badu, Talib Kweli, Common, Bilal, Questlove, Bahamadia and Bobby McFerrin and has toured through the United States, Japan and Europe. She collaborated with Hans Zimmer on the Mission Impossible 2 soundtrack, and her advertisement for Coca-Cola was broadcast worldwide during the 1996 Atlanta Summer Olympics. Her latest project proposes a new concept called Dance A Cappella: polyphonic compositions with the new beatboxer generation celebrating Zap Mama's 25-year career.
In addition to her musical endeavours, Zap Mama has worked with humanitarian aid organizations Doctors Without Borders, Amnesty International, CARE and the United Nations, using her music to bring about awareness to important causes.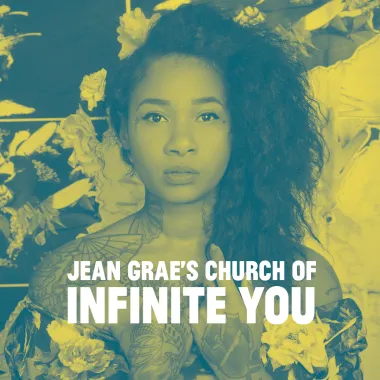 Jean Grae is a polymath, and you know her from many things. Since the mid-1990s she has been breaking the boundaries of what a multi-hyphenate and independent artist should look like. From music to comedy to voiceovers to hosting her own live talk show to running a … we really don't have time. Writing, directing, editing, scoring, producing composing and arranging music? Mmhmm. Being a better rapper than all other rappers? Yes, the list is still going. Being the minister of her own nondenominational church? This is a lot, you guys. Punching Deadpool in the face? That happened. Really. In a comic book. There are too many things to list in this small space, so just know to be up on whatever she's doing. Or else. That is absolutely a threat.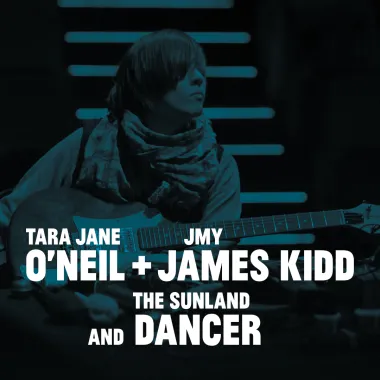 Since 1992 Tara Jane O'Neil has been creating experimental and melodic music as a solo artist and in collaboration with other musicians, dancers, filmmakers and artists. TJO has released nine solo albums and countless other recordings. In addition to rock clubs, festivals, galleries and DIY spaces around the globe, her compositions have been performed at the Centre de Pompidou, the Whitney Museum of American Art, the Getty, the New Museum, TBA Festival, Pioneer Works, All Tomorrow's Parties and various wilderness areas. She was a founding member of the proto math-rock band Rodan and several other groups and has collaborated on recordings and on stages with artists such as Lower Dens, Lucky Dragons, Mount Eerie, Michael Hurley and Jmy James Kidd. Her visual art has been shown in cities including New York, Tokyo, London, Los Angeles and Louisville, has appeared on book and record covers and has been collected in two monographs.
Jmy James Kidd grew up in San Francisco. She designs dances and clothing and makes watercolors. She spent her twenties dancing in New York City with luciana achugar, Neil Greenberg, Nancy Meehan and Walter Dundervill, among others. She started training in hardcore ballet through a San Francisco Ballet scholarship outreach program in public schools. She then worked with Mel Wong at UC San Cruz followed by brutal Cunningham technique as a RUG (Cunningham's second company). Kidd has spent the last eight years in Los Angeles developing a healthful studio practice with a spiritual body. She designs dances within a trio of women called MGM and founded a nonprofit dance studio in Los Angeles, Pieter, that in many ways is a response to the somewhat sadistic, repressive and conservative dance training she received in San Francisco and New York. She makes solo work, directs a group of dancer people called The Sunland Dancers and collaborates with musician Tara Jane O'Neil.
Perin Hailey McNelis is a dancer and restoration horticulturist based in Patagonia, Arizona. She holds a BFA in dance from NYU's Tisch School of the Arts; her work has been presented by the Fourth Arts Block's FAB Festival in New York and by Machine Project, Home LA and Pieter in Los Angeles. She started working with Jmy James Kidd in 2012 as a dancer and PR manager for Pieter Performance Space. As a member of the Sunland Dancers since 2013, she has performed at the Skirball Cultural Center, Machine Project's Mystery Theater, the Hammer Museum's Made in LA biennial, the Getty Museum's Friday Night Flight series and various galleries. McNelis returned to Arizona in 2015 to pursue her interests in regionally specific botany, natural resource management and art and ecology in the borderlands. She continues to dance and is always seeking ways to connect her movement practice to her ecological work through exploring embodied experiences of landscape.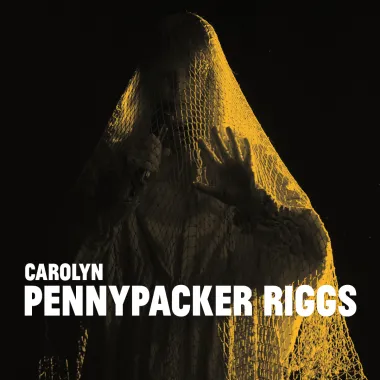 Carolyn Pennypacker Riggs is a Los Angeles–based artist and composer who creates entry points into her compositions through sculpture, video, costume and performance. The conviction that new mythologies can lead to the deconstruction of real-life hierarchical structures is essential to her practice and is explored through surreal situations — sometimes based on the classical canon, sometimes on dreams. She is the founder of the choral/movement ensemble Song of Eurydice, is one-half of the band Bouquet and leads the Community Chorus, a resistance group that performs at marches, rallies and justice-themed events. Pennypacker Riggs has presented work at the Getty Center, Hammer Museum, The Museum of Contemporary Art, Los Angeles, SFMOMA, Bangkok University, de Young Museum, Berkeley Art Museum, Yerba Buena Center for the Arts and REDCAT. She has been featured in the New York Times Magazine, Alta magazine, Frieze, ArtForum and Nylon.
About 2018 Summer Happenings at The Broad
"The Broad's series of Summer Happenings is a wildly eclectic mix of music and art."—Los Angeles Times
Now in its third year, the 2018 Summer Happenings at The Broad features an extraordinary lineup including: Gang Gang Dance, faUSt, Re-TROS, Kim Gordon + YoshimiO, Terry Riley, EYE, DJ Stretch Armstrong, Matmos, MIIIA, Banjee Ball + Ranika (formerly Kevin) JZ Prodigy, Asian Dope Boys + Aïsha Devi, Michael "5000" Watts, Total Freedom and Arto Lindsay. Happenings are 21+.
Summer Happenings at The Broad is a series of late-night events featuring music, performance and art by an array of artistic talent that are held on the last Saturday night of each month from June through September. Summer Happenings is inspired by art in the Broad collection and occupies various spaces throughout the museum and outdoor Plaza. The events fluctuate between happenings, salons and scenes, and animate the important influences of the leading artists of our time. Made possible in part by the generous support of Leading Partner East West Bank.
Read More