This evening is inspired by the creative practice of German artist Joseph Beuys and the Fluxus movement he fostered. Legendary Krautrock group faUSt dazzles with experimental sets, and Baltimore duo Matmos — who recently composed an album by playing a washing machine — performs in the plaza. EYE presents a politically timely DJ set. Pharmakon deconstructs and manipulates sound into a spiritual journey. Total Freedom offers a disruptive, cross-genre set as evocative as it is danceable. FlucT investigates the physical, political and emotional through a new performance created especially for the evening. Nelson Patton joins forces with Lonnie Holley for a shamanistic improvisational set. Happenings are 21+.
Co-presented by
---
know before you go
Happenings are 21+. Tickets include same-night access to the museum. Yayoi Kusama's Infinity Mirrored Room—The Souls of Millions of Light Years Away will not be open during the event.
Capacity for the various performances are limited and available on a first-come, first-served basis throughout the museum. A Happenings ticket does not guarantee access to all performances. 
Ticketing Options
Create-Your-Own Ticket Package: $25 each for two or more Happenings ($5 savings on each event)
Advance Individual Ticket: $30
---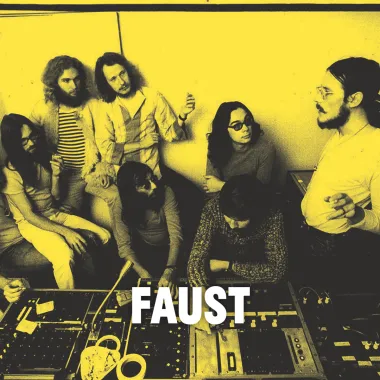 Formed in 1969 in Hamburg, Germany and considered the inventors of "Kraut Rock," iconoclasts extraordinaire Jean-Hervé Péron and Zappi Diermaier — faUSt — are key figures in 20th-century music. In the early 1970s, along with Can and Kraftwerk, they reinvented pop music as a specifically European art form. In their studio they revolutionized the process of music production: they improvised with industrial noise, generated bizarre hypnotic grooves, indulged in studio-based collages and dabbled with every conceivable musical genre, sometimes simultaneously. Among those faUSt has strongly influenced are Brian Eno, Joy Division, Cabaret Voltaire, Test Department, Neubauten, My Bloody Valentine, Julian Cope, Sonic Youth and a host of industrial and techno bands. The music has lost none of its immediacy or relevance — it sounds as if it was recorded last week, not last decade. faUSt will be joined by the all-female punk trio Ernsthafte Angelegenheiten.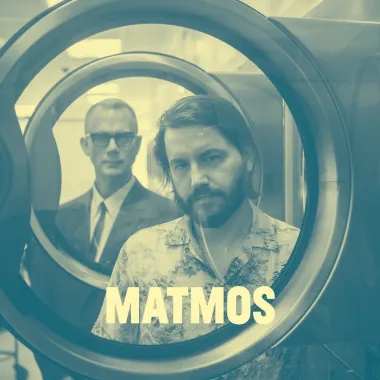 Matmos is M.C. Schmidt and Drew Daniel. Based in Baltimore, the band formed in San Francisco in the mid-1990s. Marrying object-based musique concrète to a rhythmic matrix rooted in electronic pop music, Matmos became known for highly unusual sound sources: amplified crayfish nerve tissue, the pages of bibles turning, liposuction surgery, rat cages, a cow uterus, human skulls, snails, latex fetish clothing, a frozen stream thawing, a bucket of oatmeal. These materials are often supplemented by traditional instruments played by friends and collaborators. The result is a model of electronic composition as a relational network that provides the listener with densely allusive, baroque recordings. Matmos has worked with artists such as Bjork, the Kronos Quartet, Terry Riley and theater director Robert Wilson. Their 2016 album, Ultimate Care II, was made entirely out of a washing machine. And with Nico Muhly they created the score for the 2018 film How to Talk to Girls at Parties, directed by John Cameron Mitchell.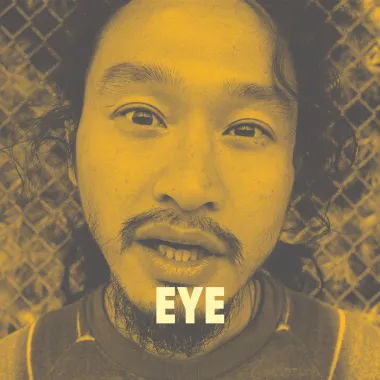 There may be no other band in the world that has traced a quite like Japan's Boredoms. For over 20 years, founder and leader EYE, along with frequent collaborator YoshimiO, has taken the band on a cosmic road trip, from the early swamps of chaos through times of tribal frenzy, oceanic tranquility and massive sonic constructions. Perhaps most remarkable is the unceasing commitment to vision above all else, and the effects of that Commitment. The influence of Boredoms in underground, experimental, noise and performance-based music cannot be overstated.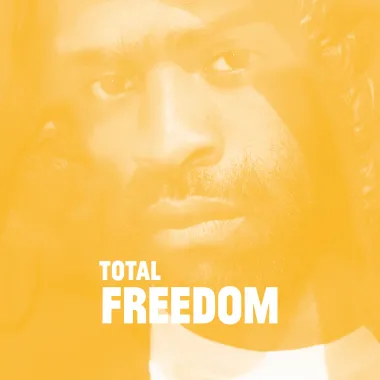 As an artist, DJ and conceptual party-maker, Total Freedom (aka Ashland Mines) has been integral to some of the most exciting things to come out of LA's underground art and music scene over the past few years. Hailed for the ability to seamlessly unite a huge spectrum of contrasting sounds, his repertoire spans minimalized R&B remixes and Middle Eastern pop samples, to obscure narrative soundbites and elements of trap, UK grime and Kuduro. His now-infamous LA party "Wildness" is cited as an inspiration for Venus X's GHE20G0TH1K phenomenon and is the subject of an award-winning documentary by co-founder Wu Tsang. Total Freedom is also one of the forces behind the "record label and movement" Fade to Mind, the American sister imprint of the UK label Night Slugs, home to artists Nguzunguzu, Fatima Al Qadiri and Kingdom.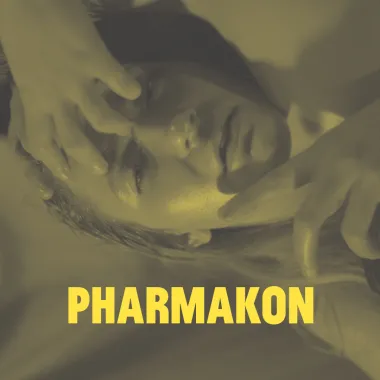 The 2017 release of Contact marked the 10-year anniversary of Margaret Chardiet's project, Pharmakon. Though the content of each Pharmakon record has been very different, the pervading question underlining them all is, What does it mean to be human? Her previous album, Bestial Burden, focuses on the disconnect between mind and body, looking at the human as an isolated consciousness stuck inside a rotting vessel. For Contact, she looks at the other side of the spectrum — the moments when the mind can transcend the body.
Chardiet struggled with how to convey the transcendence of the physical through a physical medium, the album. She studied trance states to equate her live performances to them. In trance states, music is used to transcend the physical form. In the live setting, she uses sound and her body to create an exchange of energy — humanity, empathy — to connect with the audience.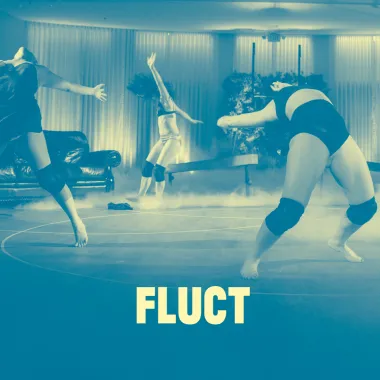 FlucT is the collaborative work of two artists, Monica Mirabile and Sigrid Lauren, who address issues in the capital obedience of American culture through choreography and performance. Creating original narrative soundscapes linking a manipulated pop music psychosis with violently intimate dance, their composition is a projection driven to expose the psychology of this social paradigm. FlucT's work has been reviewed by Art in America, The New York Times, The Fader and Paper Magazine, among others. Their work has been shown at the Guggenheim, Miami Art Basel, Queens Museum, Signal, Maccarone gallery and Andrea Rosen Gallery. They produce large-scale choreographed productions (is it god or am i dog, UpwardFacingControlTableTop, Bigger Than You), collaborate with musicians including SOPHIE and Pictureplane and run Otion Front Studio, a performance/dance space in the Bushwick neighborhood of Brooklyn, New York.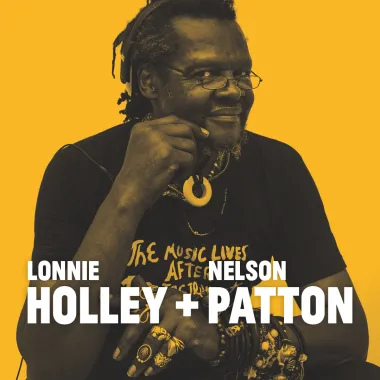 Lonnie Holley has devoted his life to the practice of improvisational creativity. His art and music were born out of struggle, hardship, curiosity and necessity. Holley's sculptures are constructed from found materials in the oldest tradition of African-American sculpture.
Holley's music and lyrics are improvised on the spot and morph and evolve with every event, concert and recording. In addition to studio sessions, Holley has toured with Deerhunter and Bill Callahan, and has played with Black Lips, Animal Collective, Dirty Projectors, Bon Iver, Julia Holter, Jenny Hval, Daniel Lanois, Kelly Pratt (Beirut/Arcade Fire) and others.
In January 2017, an exhibition of his art, Lonnie Holley: I Snuck Off the Slave Ship, opened at the Atlanta Contemporary Art Center. In May 2017, an exhibition entitled Thumbs Up for the Mothership (a two-artist show with Dawn DeDeaux) premiered at MASS MoCA. His work was also featured in two exhibitions at the de Young Museum in San Francisco.
About 2018 Summer Happenings at The Broad
"The Broad's series of Summer Happenings is a wildly eclectic mix of music and art."—Los Angeles Times
Now in its third year, the 2018 Summer Happenings at The Broad features an extraordinary lineup including: Gang Gang Dance, faUSt, Re-TROS, Kim Gordon + YoshimiO, Terry Riley, EYE, DJ Stretch Armstrong, Matmos, MIIIA, Banjee Ball + Ranika (formerly Kevin) JZ Prodigy, Asian Dope Boys + Aïsha Devi, Michael "5000" Watts, Total Freedom and Arto Lindsay. Happenings are 21+.
Summer Happenings at The Broad is a series of late-night events featuring music, performance and art by an array of artistic talent that are held on the last Saturday night of each month from June through September. Summer Happenings is inspired by art in the Broad collection and occupies various spaces throughout the museum and outdoor Plaza. The events fluctuate between happenings, salons and scenes, and animate the important influences of the leading artists of our time. Made possible in part by the generous support of Leading Partner East West Bank.
Read More