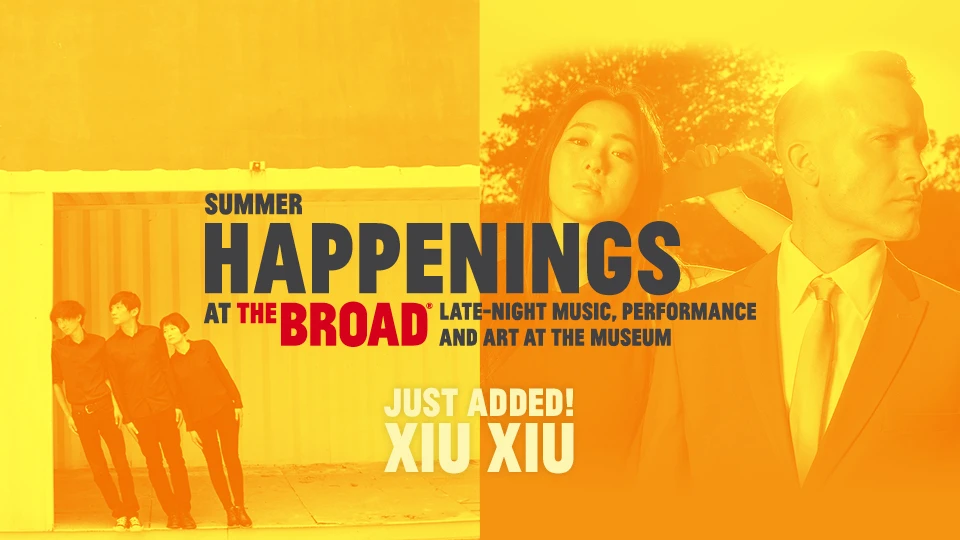 Music
Summer Happenings: The Greater Body (Shi-Dati)
Chinese punk, post-punk, ritual performance, film, psychedelia and more come together for a night unlike any other at The Broad.
Post-punk band Re-TROS rocks the East West Bank Stage with special guests, Los Angeles band Xiu Xiu. MIIIA pumps out her rave-inspired beats. Daniel Collás, Juliet Swango and Jie Ma perform Collás' original score to accompany Zhou Hongbo's film Lotus Ferry. Asian Dope Boys celebrate the euphoria and psychedelia of Eastern religions, art, music and dance in collaboration with Aïsha Devi, who channels metaphysical research and ritualistic practice into an alternate club environment. Oculus Hall transforms into an underground Beijing punk club with back-to-back sets by FAZI, Hell City and Shave 'N' Shut. Meanwhile, Yan Jun presents work incorporating field recording, voice, feedback and his own body in response to the architecture of the museum. Composer Ji Dongyong presents Ban for the 37-reed sheng, performed by Dai Zifan paired with electronics and live digital projections. Happenings are 21+.
Sponsored by Leading Partner
Air travel sponsored by
Accommodations sponsored by
---
know before you go
Happenings are 21+. Tickets include same-night access to the museum. Yayoi Kusama's Infinity Mirrored Room—The Souls of Millions of Light Years Away will not be open during the event.
Capacity for the various performances are limited and available on a first-come, first-served basis throughout the museum. A Happenings ticket does not guarantee access to all performances. 
Ticketing Options
Individual Tickets: $30
Get Tickets
---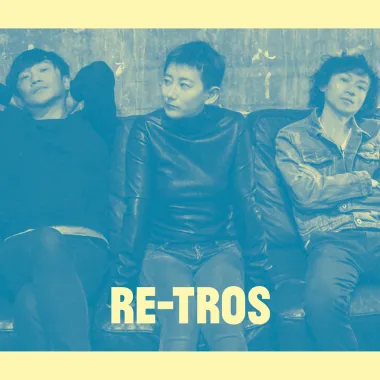 Re-TROS (the right to reinvent the statue) was established in 2003 as the most representative and internationally influential rock band in China. In 2005 the band signed to Modern Sky and released their first EP, Cut Off! They quickly gained fan admiration and a reputation for rock. Then, in 2009, the highly acclaimed full-length album Watch Out! Climate Has Changed, Fat Mum Rises … was released, laying the foundation for the country's new music field. In 2017 they released Before the Applause, which was promoted in Europe and America simultaneously. The British heavyweight music magazine Q gave outstanding scores with rave reviews. The band later served as the European tour guest of the world-class rock band Depeche Mode.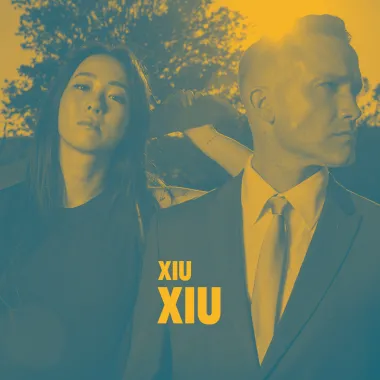 Xiu Xiu members Angela Seo and Jamie Stewart perform with Re-TROS for the first time onstage at The Broad! Xiu Xiu recently remixed the Re-TROS single Red Rum Aviv and toured with them in 2017. The Los Angeles band draws upon musical traditions of British post-punk, 20th century classical, industrial noise, experimental and traditional percussion, '50s rock 'n' roll, field recordings, queer dance-pop and Kosmische Musik. They have created museum installations with Danh Vō and Phil Collins, scored films for John Cameron Mitchell and Susanne Sachsße and have been commissioned by The Guggenheim, The Kitchen, the Venice and Berlin Biennales, Walker Art Center and Gallery of Modern Art, Brisbane.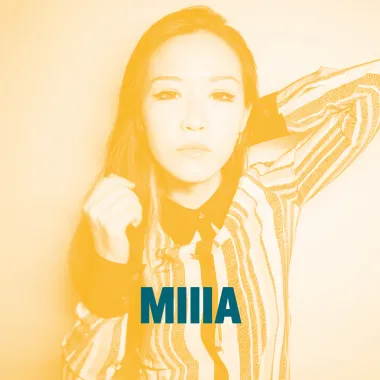 Chinese-Canadian electronic music artist MIIIA has been at the forefront of Shanghai's underground music scene since settling down in the city. Inspired by Canadian rave culture, MIIIA's Shanghai journey began with a weekly radio session at uDance; her live show "Tripout Session" was ranked number 1 for the station.
In 2014 MIIIA was one of a handful of China-based artists selected to attend the Red Bull Music Academy Bass Camp. In 2015 she released STORM, an EP for Korean label ECI, and What Just Happened EP on Co:Motion Records. She spoke about the underground Shanghai music scene at the 2016 by:Larm music festival in Oslo, Norway, and her performance at the first Boiler Room launch party in China had a record-breaking 3.3 million views around the world.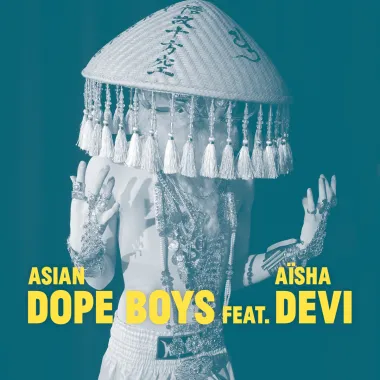 Asian Dope Boys (ADB) was established in 2015 in Beijing by contemporary artist Tianzhuo Chen, whose work includes references to rave culture, LGBT hip-hop, Japanese anime, religious practice, and Butoh dance. By integrating art, music and live dance performances, ADB built its style on the foundation of visual and sound art. They have previously performed at Kunsthalle Winterthur (Switzerland), Long March Gallery (Beijing), Wiener Festwochen (Vienna), Theater der Welt (Hamburg), and Click Festival (Denmark).
Swiss-born with Nepalese-Tibetan heritage, Aïsha Devi's life and art traverse cultural and spiritual identities. She applies meditation techniques in her approach to production and performance, channeling metaphysical research, ritualistic practice and healing frequencies into an alternate club paradigm that dislocates pop culture. In 2015 Houndstooth released Devi's debut album, Of Matter and Spirit, which is rich in political and philosophical subtext. The process led her to collaborate with Chinese visual artist Tianzhuo Chen on videos featuring profane and sacred iconography as well as on theatrical dance performances with Chen's collective, Asian Dope Boys. Devi has performed at CTM, Mutek, Unsound, Boiler Room and countless festivals and venues from Siberia to Mexico and beyond.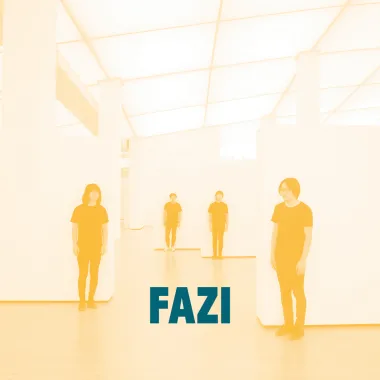 FAZI's music draws on the minimal rhythms of Krautrock and the abrasive rituals of post-punk. Onstage, they're like a perpetual motion machine, churning out music that hits their audience in the heart and in the lungs, communicating a vibe that's lonely yet forbearing, simply and powerfully reaching straight to the heart. To date, FAZI has released four studio albums and two EPs. Following successful tours in Europe and the United States, including festivals such as SXSW, they will continue down the path of avant-garde rock, tirelessly seeking their own version of "the East."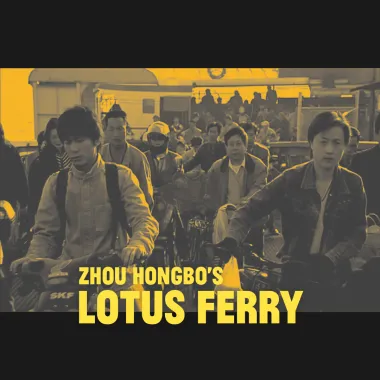 Since graduating from Beijing Film Academy in 1999, Zhou Hongbo has worked for Shanghai Television. He has made documentary films that have won awards internationally. Zhou directed two feature films, including Winter Cicadas (2014). His works focus on the transition to Chinese urbanization, exploring not only the physical but also the spiritual changes in contemporary China and the Chinese people, as well as the chaos caused by modernization and the loss of innocence. His film Lotus Ferry will be presented at The Broad on August 25, 2018, with a new, live soundtrack scored by Daniel Collás, and performed by Collás and Juliet Swango with Jie Ma.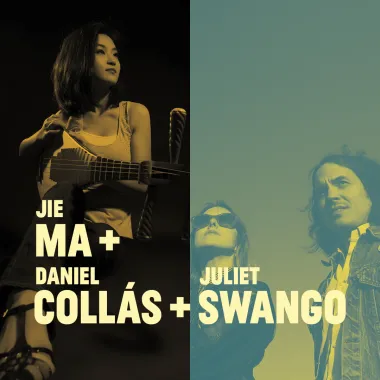 After coming to the United States in 2004, Jie Ma began exploring the possibilities of blending traditional pipa technique with Western music, sounds and culture from all over the world, playing traditional Chinese arrangements, creating original works and fusing Chinese and other styles to create a unique sound. From a long line of traditional Chinese musicians, Ma received her Bachelor of Music degree from one of China's top music conservatories and studied under celebrated pipa and ruan masters. She was adjunct professor in the music department at Liao Ning Normal University, and she has taught pipa to a wide range of students in China and the United States. Ma has performed in China, Japan and at a wide variety of venues throughout the United States. In 2009, Jie was referred to in The Guardian as one of the "notable" pipa players in the West.
Daniel Collás and Juliet Swango are the driving force behind the New York–based Phenomenal Handclap Band. The two multi-instrumentalists played everything themselves at the start, gradually adding or replacing parts as the band began forming around them. Some were new people, others were past members or frequent collaborators. The resulting work is a heady mix of raw soul, gospel-inflected vocal harmonies, Latin percussion, fuzzy guitars and analog synthesizers. The music is now as much a history lesson as a breath of fresh air in this era of omnipresent electronic dance music.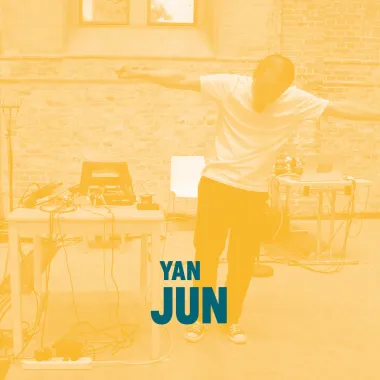 Yan Jun is a musician and poet based in Beijing. He works with field recordings, voice, feedback and his own body in site-specific conditions. Mostly his music is low-tech, anti-climax and low-virtuosity. He is the founder of the experimental label Sub Jam and is also a member of FEN (Far East Network) along with leading avant-garde musicians from throughout Asia: Yoshihide Otomo (Japan), Ryu Hankil (Korea) and Yuen Chee Wai (Singapore). He has appeared at LUFF in Switzerland, All Ears in Norway, Japan Society in New York and at the National Museum of Contemporary Art in South Korea.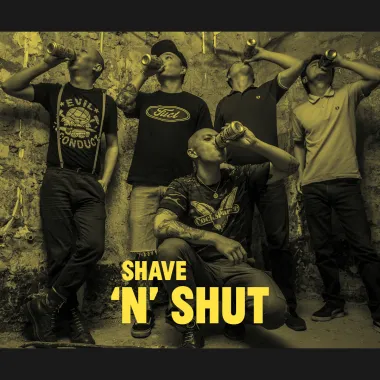 Shave 'N' Shut is an oi punk band from Beijing. The band was formed in 2015 by the members of the legendary Chinese punk band Misandao, and some veteran members from Life for Drinking, Gum Bleed, Point Blank and Unregenerate Blood. Active in China's small underground street punk scene, Shave 'N' Shut has recorded four songs; their 7' EP will be released this summer. They are currently preparing a split EP with legendary Japanese oi punk band Raise a Flag, to be released in October 2018.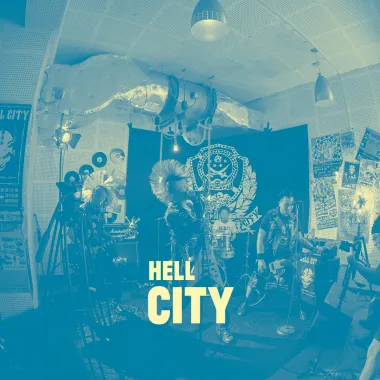 Formed in 2008, Hell City is the hardest mohawk metal punk band in today's China. Exquisite melody and arrangement bring them more metal qualities, and they make the catchy punk music that was based on the original three chords harder, tougher and wilder. Ten years after Hell City was formed, they were beaten by life and chaos but they became more united. As time and everything changes Hell City always sticks to earthshaking Beijing. "If we can't change this city, at least we won't be changed by it." The wise viewpoint of a street punk — that's the value of Hell City's existence.
Composer Ji Dongyong is associate professor at Shanghai Conservatory of Music, where he earned bachelor's and master's degrees. He is currently pursuing his doctoral degree there in electronic music composition. Ji writes chamber, orchestral and dance music. His works have been performed in Beijing, Shanghai, Hong Kong, Singapore, Berlin and New York. They include "Ban" for sheng, interactive electronic music and visual media, which was commissioned and premiered at Shanghai International Electro-acoustic Music Week in 2006; the orchestral piece "The Fog Language Over the Mountains," 2016; "Autumn Evening in the Mountains," 2017, for soprano and chamber orchestra; and "Sounds of Nature," 2018.
About 2018 Summer Happenings at The Broad
"The Broad's series of Summer Happenings is a wildly eclectic mix of music and art."—Los Angeles Times
Now in its third year, the 2018 Summer Happenings at The Broad features an extraordinary lineup including: Gang Gang Dance, faUSt, Re-TROS, Kim Gordon + YoshimiO, Terry Riley, EYE, DJ Stretch Armstrong, Matmos, MIIIA, Banjee Ball + Ranika (formerly Kevin) JZ Prodigy, Asian Dope Boys + Aïsha Devi, Michael "5000" Watts, Total Freedom and Arto Lindsay. Happenings are 21+.
Summer Happenings at The Broad is a series of late-night events featuring music, performance and art by an array of artistic talent that are held on the last Saturday night of each month from June through September. Summer Happenings is inspired by art in the Broad collection and occupies various spaces throughout the museum and outdoor Plaza. The events fluctuate between happenings, salons and scenes, and animate the important influences of the leading artists of our time. Made possible in part by the generous support of Leading Partner East West Bank.
Read More