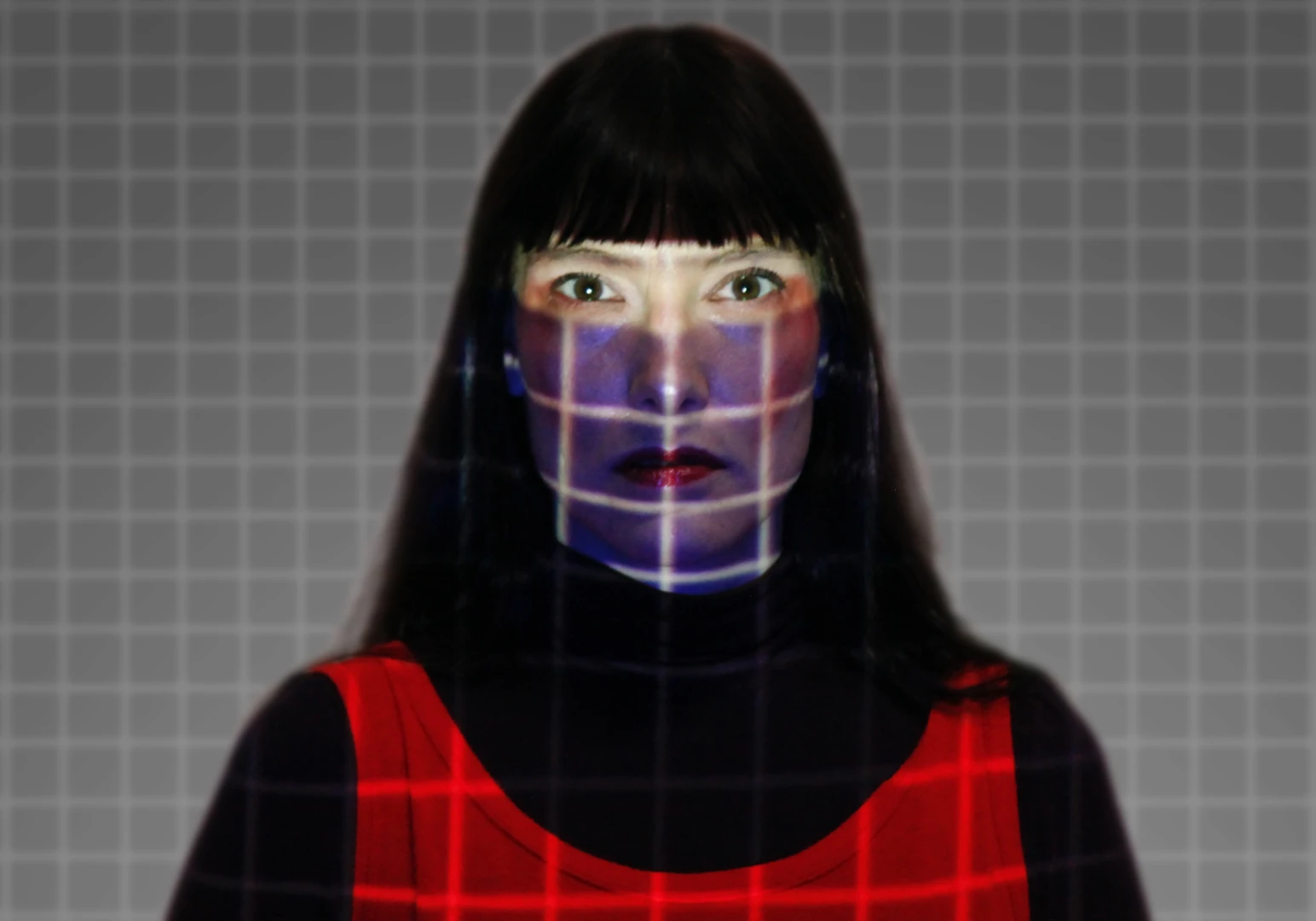 Performance
Tip of Her Tongue: Alexandro Segade's Future St.
Thu, Jun 01, 2017, 8:30 p.m.
Fri, Jun 02, 2017, 8:30 p.m.
A science fiction saga about corporate boybands and holographic newscasters crowdcontrolling a society of clones, Alexandro Segade's Future St. is a speculative, multimedia theater epic exploring desire, surveillance, and the sinister forces of normalization. As California becomes Clonifornia, a homosexual police state enforces strict marriage codes among the monitored populace, and an intersectional resistance— made up of queer mutant dissidents and an ancient feminist underground—plots its overthrow.
An original work conceived as a response to the political shifting position of gay culture in the larger society –– from the debate over marriage equality to the emergence of right wing figures such as Peter Thiel –– Future St. appropriates the heterotopias proposed by the science fiction novels of Octavia E. Butler, Ursula K. LeGuin, Samuel R. Delany and Philip K Dick, as well as X-Men comic books, movies like Blade Runner, Looker, The Matrix and World on a Wire, and myriad video games and anime.
As Segade says, "Through re-enactment and role-play as response, I hope to foster a critical relationship to the source material -- and not shy away from difficulty -- inserting my own subjective relationship, tapping into the way science fiction has shaped my desires and even anger. There is a relationship to cosplay and fan fiction – even homage — but this is an original work that resists the genre it uses in order to reflect my own ambivalence at having my imagination disfigured by the spectacles I saw as a kid. Produced by the dominant capitalist culture and figured as our future, these commercial properties owned by corporations repeatedly imagine a straight white future, which is in itself an act of violence. I want to think about something else."
The play completes a cycle of experimental performances Segade has produced over the last seven years, including Replicant VS Separatist at REDCAT and LAXART in LA and the Yerba Buena Center in San Francisco; The Holo Library at the Armory, Pasadena and UCR ArtsBlock, Riverside; and Boy Band Audition at the Time-Based Arts Festival in Portland Oregon.
Written, directed and performed by Segade, with videos by artists Amy Ruhl, Daniel Leyva, and Robert Hickerson and a cast of NY-based performers including Brian McQueen, Jamel Mack, Nicholas Gorham, Lisa Corinne Davis, and C. Bain. Music by Mateo Segade and Scott Martin, with a live DJ set by Mateo Segade. 
Please note this program contains explicit content and may not be suitable for all ages. There is no late seating for this performance.
---
FUTURE ST.
Written by Alexandro Segade
Performed by
C. Bain … Golan 80-3, Haze/L#1
Lisa Corinne Davis … Sonia Santiago, Mother's Brigade
Nicholas Gorham … Clone 1 (Jock), Boybander 1 (Blue Lights)
Jamel Tyre Mack … Remy, a.k.a. Baby Jihad
Brian McQueen … Clone 2 (Jarrod), Boybander 2 (Red Cap), Clone Dad
Amy Ruhl … Holoscreens
Alexandro Segade … Sonny, a.k.a. San Diegan
Accompanied by a Live DJ Set by Mateo Segade
Music by Mateo Segade & Scott Martin
Videos by Daniel Leyva
Additional videos and video production by Amy Ruhl, Robert Hickerson
Costumes by Sam Roeck + Twan Meijerink
Production Manager: Robert Hickerson
Assistant Director: Amy Ruhl
Directed by Alexandro Segade
About Alexandro Segade + Future St. cast
Alexandro Segade is an interdisciplinary artist based in New York, born and raised in Southern California. His multimedia science fiction performances exploring queer futurity have been presented at REDCAT and LAXART, LA; Yerba Buena Center, San Francisco; Time-Based Arts Festival, Portland, Oregon; Movement Research/Judson Church, and Fisher Center for the Performing Arts, Bard College, NY. Since 2001, Segade has worked in the collective My Barbarian with Malik Gaines and Jade Gordon since 2000, making exhibitions, videos and performance projects at venues including the New Museum, MoMA, The Kitchen, Participant Inc., NY; Museo El Eco, Mexico City; Hammer Museum, LACMA, MoCA, Susanne Vielmetter Gallery, Los Angeles; the 2014 Whitney Biennial, Performa 05 and 07, and the Baltic Triennial 2009. The group has received grants from the Foundation for Contemporary Arts (2013), Creative Capital (2012), and Art Matters (2008). Segade and Gaines have also collaborated on performance-based projects at The Studio Museum in Harlem, MoMA PS1, Performa 13, NY; the Armory, Pasadena; and the Rogaland Kunstcenter, Norway. Segade has co-authored works with Wu Tsang including the performance Guilt 4 Shame at Artist's Space, New York, and the short film Mishima in Mexico, included in the exhibition Blues for Smoke at the Whitney Museum. Segade's recent writing has been published in Queer: Documents of Contemporary Art, published by Whitechapel Gallery, Yale's Theater Journal, artforum.com, and I want a president: transcript of a rally, organized by Zoe Leonard. Segade holds a BA and MFA from UCLA, and is co-chair of the Film/ Video department at Bard College's Milton Avery Graduate School of Arts. Segade is currently at work drawing and writing his first graphic novel, a cosmic meditation on superheroes, omni-sexualities and alien races, entitled The Context.
Mateo Segade (composer, DJ) is a nationally touring DJ known for his sweeping, energetic sets that combine several decades of gay music history with the latest underground cuts. As a resident DJ for Bearracuda and Roughhouse, he's spun a series of well-received shows in cities such as New Orleans, Dallas, Vancouver, DC, Philadelphia, Toronto, San Francisco and Houston, among others; in addition to regular rotations in Los Angeles, Long Beach and San Diego. Mateo has been embraced by both the bear and drag communities in particular, with a string of popular gigs at Bear Night SD, Bear Bust at Precinct DTLA, Sunday Bust at Faultline, Bear Bar, Beardo Weirdo at The Dragonfly, Roughhouse at The Eagle LA and as resident DJ for George Unda's Bubba Bang, for which he recently spun at The Eagle Atlanta during Atlanta BearFest. On the flipside, Mateo's work within the drag community is equally as ubiquitous, thanks to high profile sets for The Boulet Brothers' Queen Kong and Dragula (LA Weekly's "Best New Gay Party 2016") and for The Boulet's annual Halloween Ball and NYE events (2016), not to mention residencies at Whore Haus at Micky's West Hollywood, Sinful Dames (SD), and LA drag showcase, Neon. Mateo has also been included in the short list of LA luminaries selected to play DTLA's inaugural PROUD Festival, perform as the headline DJ for the Gear Night party at 2017's International Bear Convergence in Palm Springs, and spin on the Carribean seas for the Bearracuda/ Queens Overboard Cruise 2017.
C. Bain (performer) is a gender-liminal writer performer. His book of poetry, Debridement, was a finalist for the 2016 Publishing Triangle Awards. An Artistic Associate with Sacred Circle Theatre Company, he studies acting at the Studio with Brad Calcaterra and is a member of the Actors Center. Recent credits include Much the Miller's Son in Flux Theatre Ensemble's Marian and the Queen in Threadbare Theatre Workshop's treatment of T S. Eliot's the Waste Land. He has a mental health focused master's degree and works extensively with embodiment, trauma and sexuality. But he'd rather just dance with you. More at tiresiasprojekt.com.
Lisa Corinne Davis (performer), born in Baltimore, MD, received her BFA from Pratt Institute and her MFA from Hunter College. Davis is represented by Gerald Peters Gallery,NY., Zolla/Lieberman, Chicago, The Mayor Gallery, London, and Galerie Gris in Hudson, NY. She is Professor of painting at Hunter College. Her work is included in the collections of The Museum of Modern Art, NY, the J. Paul Getty Museum, Los Angeles. She is the recipient of numerous awards, including The Louis Comfort Tiffany, a National Endowment for the Arts Visual Artist Fellowship, and two New York Foundation for the Arts Visual Arts Fellowships.
Nicholas Gorham (performer) is an Actor and Performance Artist in New York. Canadian born, Nicholas arrived in New York to attend The American Academy of Dramatic Arts and now studies under Brad Calcaterra at theSTUDIO. Their work has been presented at La MaMa, E.T.C., Joe's pub, The Wild Project and The Slipper Room and they have appeared at The Kitchen, Town Hall, Abrons Arts Center, The New Museum, and The Museum of Art and Design. Recent projects in NYC include Street Children at The New Ohio Theatre and Broads at The Duplex Cabaret.
Robert Hickerson (producer, video artist) is an artist living and working in Brooklyn, New York. He has worked with Alexandro Segade on various productions since 2011, specializing in production management and video production. He has also worked with artists Gerard and Kelly, Jamie Warren, Sue de Beer, as well as the Goethe-Institut New York, Ludlow38 Gallery, and VICE magazine. His personal work spans video, installation, and photography and has been exhibited nationally with the recent exhibitions The Resort, The Hollows, Brooklyn, NY, and Are You Loathsome?, Video Revival, Queens, NY. He is an Aquarius, Rising Leo, Moon Gemini.
Daniel Leyva (video artist) is a net artist and website developer whose work mines the internet and video games for imagery that he then incorporates into animated visualizations, websites, and videos. Espousing synthetic, computer-generated, and collage aesthetics, Leyva's visual landscape is often surreal and fantastical. Leyva has also produced interactive sites, such as Chill Space (2010), located at the website Jstchillin.org, in which viewers find an expansive field composed of HTML-format elements and are invited to manipulate components in order to receive their own custom-created animated GIF. A Florida native, he lives in New York City.
Jamel Tyre Mack (performer) is from a small city Upstate, called Elmira, NY. He went to a two year college for theatre, and then later on transferred to CUNY Brooklyn to finish his degree. Since leaving school, he has been taking countless acting classes in IMPROV, On-Camera work and so one. He's done various short and indie films, a commercial for Battlefield 4, the video game, and has written and produced his own films as well. He thanks his mentors Kyle LoConti, Maggie Reed, and Brad Calcaterra for the foundation given to him. And to his grandmother and mother for all of the support given as well
Brian McQueen (performer) is a lyric bass residing in New York City. He has appeared with the Lyric Opera Theatre of Arizona State University, the Manchester Literary Festival, Poetry International, The Metropolitan Opera Guild, and Trilogy: An Opera Company. As a recitalist, he has served as Artist in Residence for the Tohno International Arts Association (Japan), Dowling International Center's Noon Concert Series, and regularly performs throughout the US. In concert he has performed as bass soloist in Handel's "Messiah", Weil's "Das Berliner Requiem", & Gabriel Fauré's Requiem, at Poetry International(London) in the international premiere of "WISTERIA", poetry by Kwame Dawes, music by Kevin Simmonds, and "HOPE: living and loving with HIV in Jamaica", again by Dawes & Simmonds, commissioned by the Pulitzer Center on Crisis. Most recently Brian performed at Poetry Press Week (Portland, OR) in a presentation of songs he co-composed to poetry from Shayla Lawson's "Ti Ador(n)o." Brian holds a BA in Music from the University of South Carolina, an MM in Voice Performance from Miami University of Ohio where he was a recipient of the LGBT Alumni Association Fellowship, and is an alumnus of the Jacobs School of Music at Indiana University. He is currently a 2016/17 fellow with Emerging Leaders in New York Arts (ELNYA). He is both excited & grateful to be part of the cast of "Future St."
Twan Meijerink (costumes) was born in the Netherlands. He received his fashion education through Istituto Marangoni in Milan, IT and the Royal Academy of Arts in The Hague, NL. After design internships at BLESS in Paris and ThreeAsFour in NYC, Twan pursued a position as Junior Creative working on The 4th Arnhem Mode Biennale 2011. He developed the concept behind projects with designers such as Jil Sander, Prada, Rodarte, to name a few. As of 2011 Twan has been permanently based in New York City working as a freelance fashion designer. This took a more permanent form at Zaldy where he started working in the design team in April 2012. He designed and developed made-to-measure garments for celebrities and private clients such as Nicki Minaj, Ke$ha, Exile (Japan) and Lisa Falcone.
Sam Roeck (costumes) is a visual artist and performer. His work has been shown at White Columns, 356 Mission, Josée Bienvenu Gallery, Elizabeth Dee Gallery, The Guggenheim Museum, The Times Square Arts Center, MoMA PS1, The Peoples Improv Theatre, and the Queens Comedy Center. As a performer he has appeared in work by Rebecca Patek, Kim Brandt, Liz Santoro, and Ryan McNamara. He received a BFA from the Maryland Institute College of Art and an MFA from Hunter College. He currently lives and works in New York.
Amy Ruhl (assistant director, performer, video artist) is a visual artist, performer, and filmmaker working in Brooklyn, New York. Her work has exhibited internationally at galleries, film festivals and venues such as Vitrine Gallery (London), Public Fiction (Los Angeles), Storefront for Art and Architecture, Anthology Film Archives (New York), MINT Gallery (Georgia), and Antimatter Film Festival (Canada). She will have her first solo show in June at Lubov in New York. Ruhl has given artist lectures at UnionDocs, New York Public Library for the Performing Arts, Parsons School of Design, and most recently in The Department of Performance Studies at NYU Tisch School of the Arts. Ruhl attended the Skowhegan School of Painting and Sculpture in 2012, held an Educational Residency at Harvestworks Digital Media in 2013, and will be an artist in residence at Yaddo in the summer of 2017. She completed her MFA at Milton Avery Graduate School of the Arts at Bard College in 2016 within the Film/Video Department.
THANK YOU to Malik Gaines, Jade Gordon, Robbie Isadore Acklen, Jibz Cameron, Jennifer Doyle, Zackary Drucker, Pearl Hsiung, Mary Kelly, Elizabeth Marshall, Gideo Lester, Caleb Hammons, Angela Mattox, Scott Martin, Hiroshi Mc Donald Mori, Jennifer Juniper Stratford, Justin Streichman, Julie Tolentino, Wu Tsang; Milton Avery School of the Arts, Bard College, Annandale on Hudson, NY; LAXART, REDCAT, UCLA, Los Angeles, CA; Armory, Pasadena, CA; UCR Arts Bloc, Riverside, CA; Yerba Buena Center for the Arts, San Francisco, CA; Time Base Arts Festival, PICA, Portland, OR; Vox Populi, Phildelphia, PA; Movement Research Festival, NY.
---
Barbara Kruger's Untitled (Your body is a battleground), 1989, is a stark emblem for feminist art practice—if the body is our battleground, it is through language that we fight. Inspired by Kruger's work and by similarly discursive artworks in the Broad collection, The Tip of Her Tongue program series features feminist artists in performance who work with language and embodiment. The artists in this series have intense stories to tell and experiment aggressively with the telling. The artists work with words to explore how the body's relationship to language is mediated by histories large and small. The body may both anchor and disrupt the story. It is a source of desire, grief, shame and laughter. These intimate performances explore the politics of representation—with how gender is produced in, through and as language; and how the stories we tell circulate around, move through, against and with the body.
Read More