School Visits
Art+Story and Art+Rhyme go virtual!
Created in partnership with 826LA, The Broad's morning creative writing programs, Art+Story and Art+Rhyme, provide grade school classes the opportunity to engage with the Broad collection while developing critical and visual thinking skills.
Art+Story prompts children in grades 3–8 to write stories based on the artwork, while Art+Rhyme encourages students in grades 9–12 to write poetry.
The current session of Art+Story and Art+Rhyme has ended. Please check back to this webpage for updates on registration in fall 2021.
 

---
Art+Story
(Grades 3–8)
"What I like about the artwork is that whoever made it did it because it's what they love. My favorite part was talking about the art. In the future, I want to work at a museum." —Sophia
Art+Story engages students and teachers in a lively discussion around one artwork on view which students later respond to through creative story writing. Students will receive a live in-gallery experience led by a program facilitator.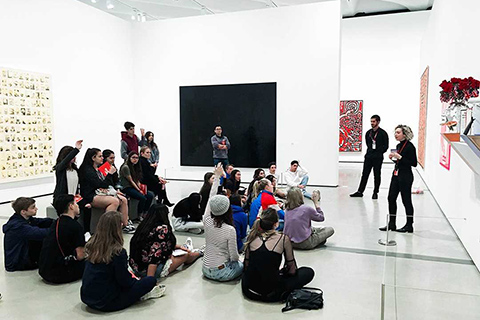 Art+Rhyme
(Grades 9–12)
"A program that takes L.A. students into The Broad museum is inspiring poetry."
—Los Angeles Times
Art+Rhyme asks students to find new ways to creatively explore art through writing poetry. Led by a program facilitator, these 45-minute discussions focus on one artwork. Classes will receive a live virtual in-gallery experience.
Self-Guided School Visits
Self-guided school visits currently are not offered.
Self-guided school visits are available for grades 3–12 during regular museum hours. Self-guided school groups will receive an introduction by a Visitor Experience Team Member and expedited entry into the museum. Groups are invited to visit The Broad's skylit third floor galleries, to take an audio tour, and to pick up a family brochure with insights and activities designed for students, children, and families.
---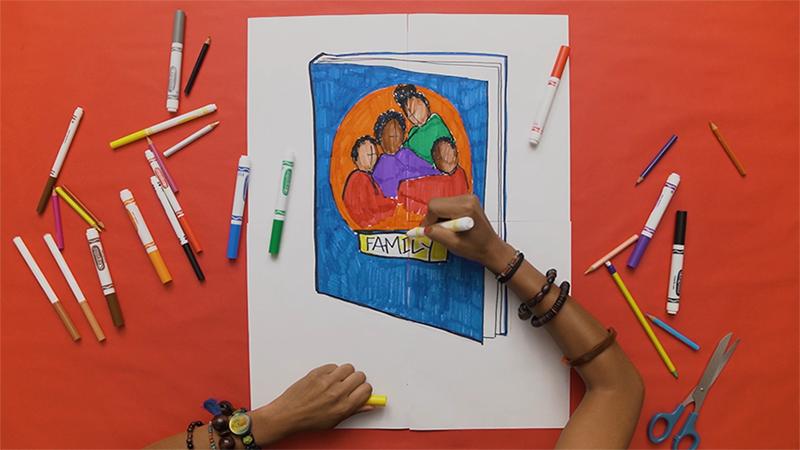 The Broad from Home: Activities for Educators & Families
Make art inspired by the work of artists in the Broad collection. Through easy step-by-step instructions from The Broad's Let's Make Art! video series, children, families, and educators can use materials found at home to create a wide variety of artworks, from a miniature Infinity Mirrored Room inspired by Yayoi Kusama to a tapestry inspired by El Anatsui. For more art activities, download PDFs of the art cards used in "The Broad To Go" Pop Art and mixed media art kits, available in English and Spanish.