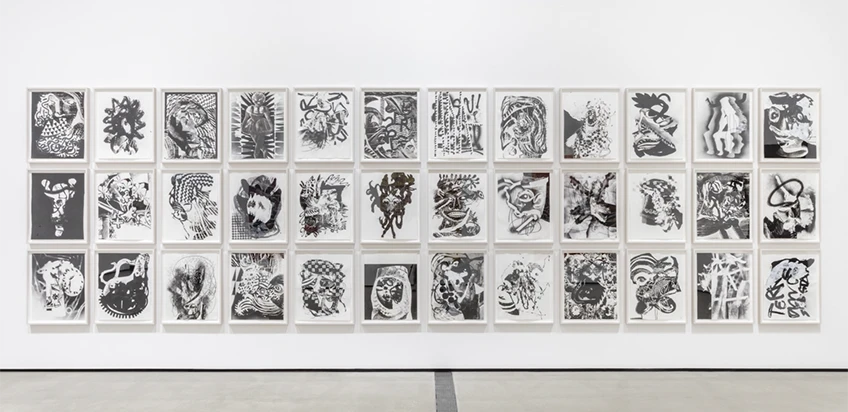 Artist Spotlight
Up Close: Pepe Karmel on Charline von Heyl
In the latest episode of Up Close, Associate Professor of Art history at New York University Pepe Karmel discusses Broad collection artist Charline von Heyl's Story of a Panic, 2013. The artwork was recently on view at The Broad in the collection exhibition Since Unveiling: Selected Acquisitions of a Decade.
Charline von Heyl was born in Germany in 1960 and has lived in the United States since 1996. She studied painting in Hamburg and Düsseldorf and participated in the Cologne-based art scene in the 1980s. She currently divides her time between New York, NY and Marfa, TX.
Pepe Karmel teaches in the Department of Art History, New York University. His book Picasso and the Invention of Cubism was published by Yale University Press in 2003 and his book Abstract Art: A Global History was published by Thames & Hudson in 2020. He has curated or cocurated many exhibitions and has contributed to numerous exhibition catalogues (including Jasper Johns to Jeff Koons: Four Decades of Art from the Broad Collections published by Harry N. Abrams in 2001), as well as to publications including Art in America and the New York Times.
---
In this video series featuring The Broad's curators Ed Schad and Sarah Loyer, we take a deeper look at works in the Broad collection, which is notable for the exceptional depth of its holdings and dedication to the full arc of artists' careers.
Read More