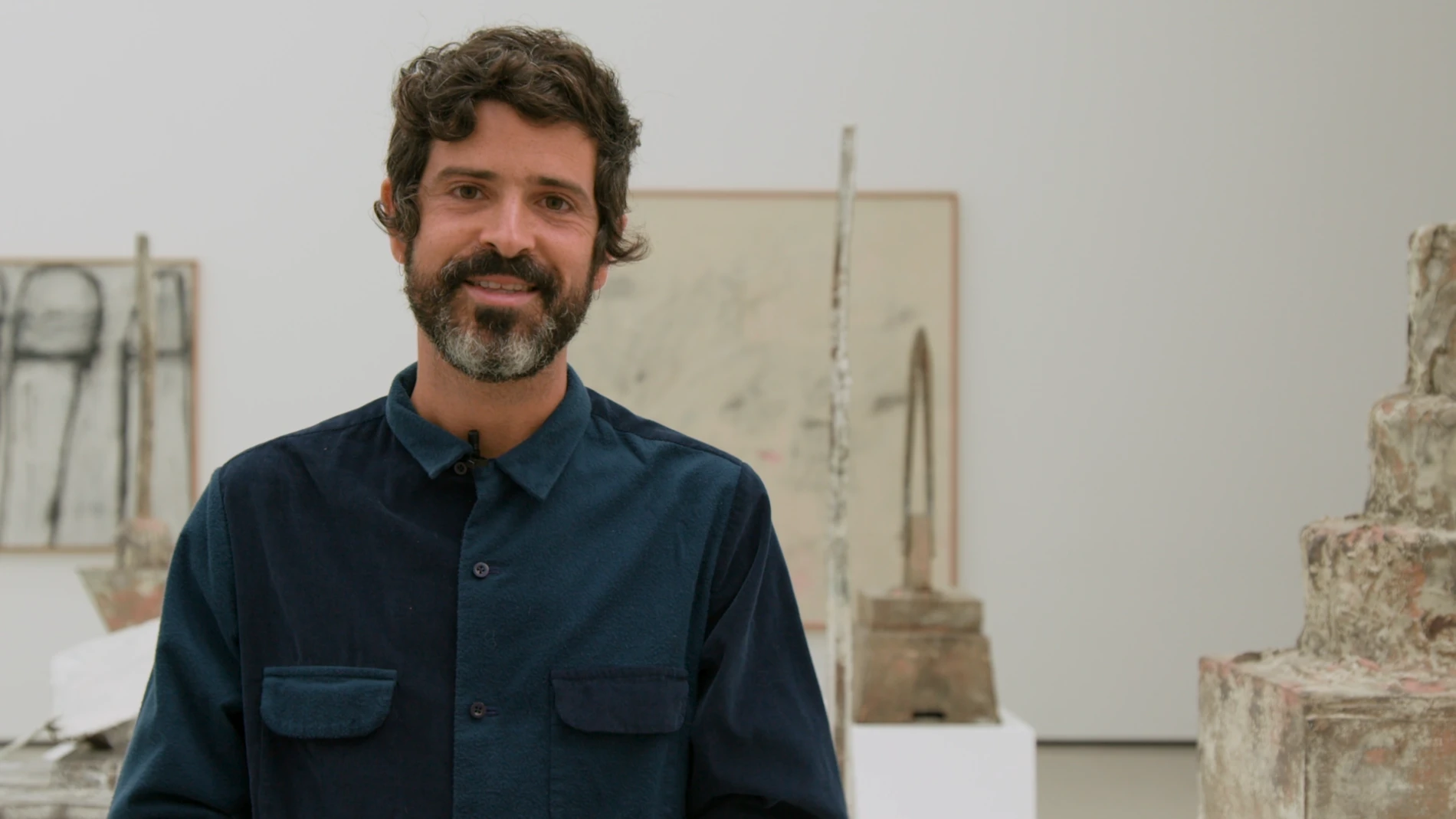 Artist Spotlight
Up Close: Cy Twombly
Singer-songwriter, poet, and visual artist Devendra Banhart makes a special guest appearance in Up Close, a series that takes a deeper look at works in the Broad collection. Watch and listen to Banhart discuss Broad collection artist Cy Twombly, whom Banhart cites as an influence on his own career and creative process.
Devendra Banhart's distinctive, minutely inked, and often enigmatic drawings have appeared in venues including the Art Basel Contemporary Art Fair in Miami; the San Francisco Museum of Modern Art (SFMOMA); the Palais des Beaux-Arts in Brussels; and Los Angeles's the Museum of Contemporary Art (MOCA). Banhart has embraced an astonishingly wide range of musical ideas, from folk to blues to ambient to the avant garde. His latest full-length album, Ma, and his first book of published poetry, Weeping Gang Bliss Void Yab-Yum, were released in 2019. Banhart previously performed in Summer Happenings at The Broad: Strange Forest in 2017.

---
In this video series featuring The Broad's curators Ed Schad and Sarah Loyer, we take a deeper look at works in the Broad collection, which is notable for the exceptional depth of its holdings and dedication to the full arc of artists' careers.
Read More