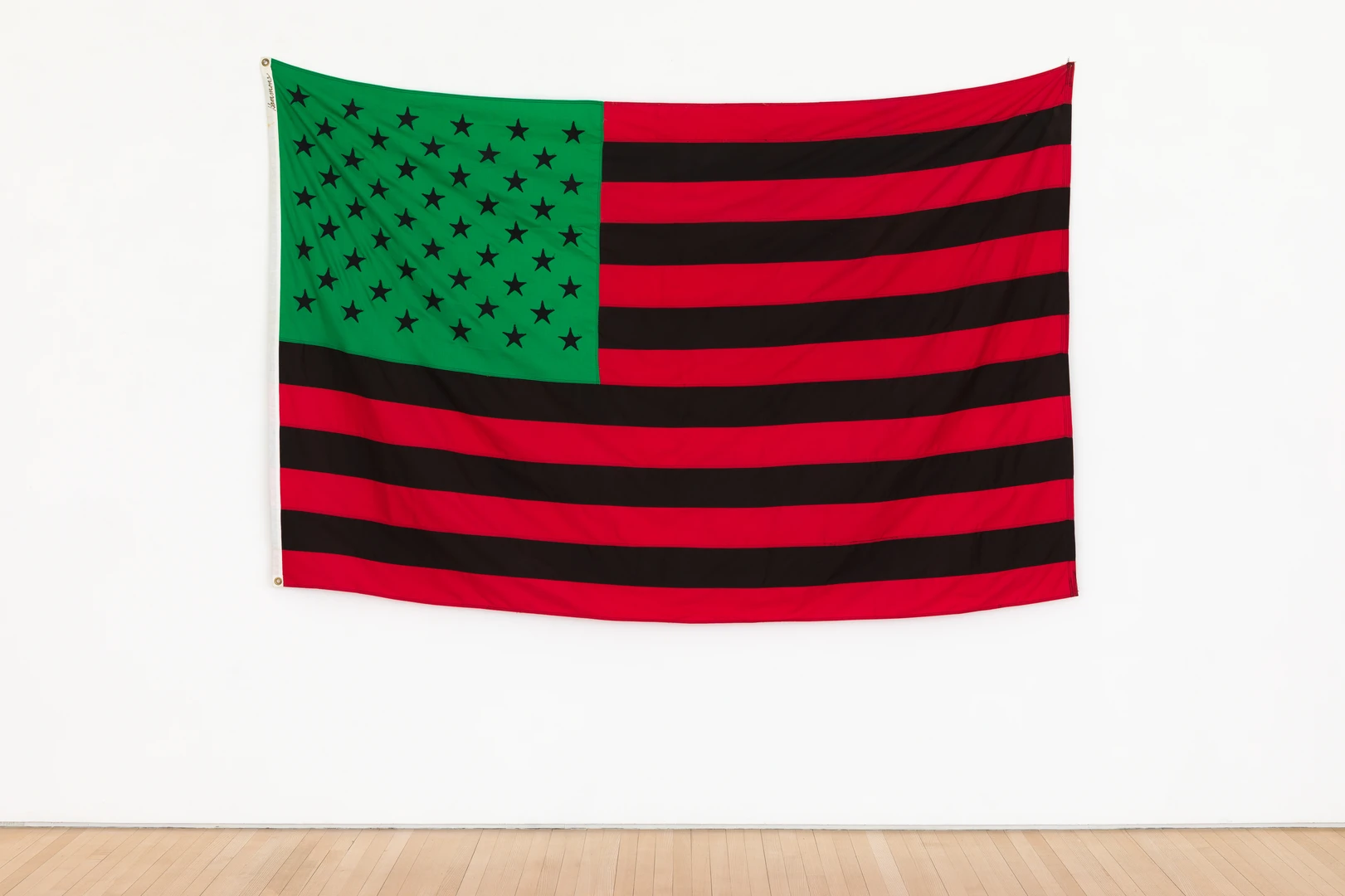 Artist Spotlight
Up Close: Dr. Todd Boyd on David Hammons
Dr. Todd Boyd reflects on David Hammons's African-American Flag (1990) and on the global movement for racial justice ignited by the murder of George Floyd one year ago. Invited by The Broad to share his thoughts on this work, Dr. Boyd is the Katherine and Frank Price Endowed Chair for the Study of Race and Popular Culture and Professor of Cinema and Media Studies at the University of Southern California School of Cinematic Arts. African-American Flag (1990) is in the exhibition Invisible Sun, on view at The Broad May 26–October 3, 2021.
"David Hammons and the flag prompts us to think about the relationship between America and its Black citizens, the duality of Black identity, which of course references W.E.B. Du Bois's 'The Souls of Black Folk;' the split between an African identity—a Black identity—and an American identity, which has often found itself in conflict," Dr. Boyd shares. "It is the resolution of these identities, however, that define this prominent image associated with this incredible work by David Hammons, embodied in the flag."
Dr. Todd Boyd, a.k.a. "Notorious Ph.D.," is a media commentator, author, producer, consultant, and scholar. He is an intellectual and creative force who transcends boundaries and defies conventional categorization. In the immediate aftermath of the 1992 L.A. riots, Dr. Boyd arrived at USC and began developing a new field of study centered around hip hop culture. His pioneering work would make connections across film, music, television, sports, fashion, art, and politics, establishing him as a preeminent expert and distinctly authoritative voice on the role of culture in American society. Dr. Boyd is especially well known for appearing as a commentator in numerous documentaries including Twenty Feet From Stardom. His writing has appeared in The New York Times, Los Angeles Times, Chicago Tribune, and ESPN.com, and he has written seven books.
---
In this video series featuring The Broad's curators Ed Schad and Sarah Loyer, we take a deeper look at works in the Broad collection, which is notable for the exceptional depth of its holdings and dedication to the full arc of artists' careers.
Read More