Music
Resonant Tones: Ü & EYEYE
Thu, Sep 01, 2022, 11:00 a.m. - 8:00 p.m.
Fri, Sep 02, 2022, 11:00 a.m. - 5:00 p.m.
Sat, Sep 03, 2022 - Sun, Sep 04, 2022, 10:00 a.m. - 6:00 p.m.
Tickets Free with museum admission
For her first museum project, the internationally acclaimed Swedish artist Lykke Li partners with creative director Theo Lindquist and artist Nick Verstand to transform the Broad's Oculus Hall into a hyper-sensory cathedral of female romantic fantasy, entitled Ü & EYEYE. Combining infinite video loops with multi-channel spatial audio, Ü & EYEYE evokes a powerful emotional state: the eternally returning cycles of love, addiction, relapse, and obsession. The images, which reverse into a visual palindrome, are designed to activate a unique memory response in each viewer. The heart of the installation is the sonic landscape, incorporating elements of the ancient solfeggio frequencies tuned to the body's chakras. Lykke has morphed her new album into a score that trespasses the boundary between pop music and the sacred. Viewers are invited to lay down on the carpet—infused by the artist with the scent of regret and intoxication—and journey inward. This installation will connect visitors to The Broad's special exhibition, Takashi Murakami: Stepping on the Tail of a Rainbow through an immersive sensory experience. 
Ü & EYEYE is produced by Solana Rivas, with spatial sound mixing by Warren Brown and immersive scent design by Alfonso Nicolai.
---
know before you go
Access to this event is included with general admission and paid special exhibition tickets to The Broad. Please visit the ticketing page to reserve tickets.
Access to Yayoi Kusama's Infinity Mirror Room—The Souls of Millions of Light Years Away (2013) must be booked separately here.   
For information on our current health and safety policies, visit Know Before You Go & FAQ. Visitor policies are subject to change. 
---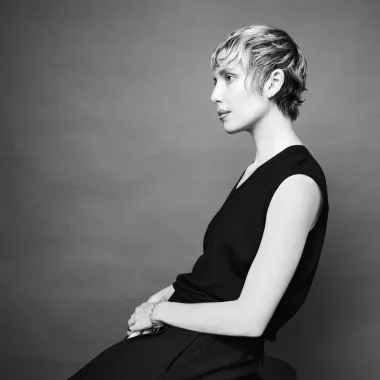 Lykke Li
Internationally acclaimed Lykke Li creates connection with the depth of emotion in her lyrics and her consistency has made her an iconic staple in music with a decade spanning career. Having created her own lane when it comes to genre and songwriting, she recently released her most intimate project to date, the immersive audiovisual album EYEYE. Released on May 20, EYEYE reunites Lykke with her longtime collaborator Björn Yttling, their first time working together since 2014's acclaimed I NEVER LEARN. Recorded from her bedroom in Los Angeles and mixed by Shawn Everett, EYEYE is Lykke's attempt to compress a lifetime of romantic obsession and female fantasy into a hyper sensory landscape. The album is accompanied by seven visual loops directed by Theo Lindquist: together, the music and visuals reveal a grander narrative, a story about the eternally returning cycles of love, addiction, relapse and obsession (the album's title and running time are palindromic). EYEYE is not a return to form. It is Lykke's final confrontation with the form that has defined her career. It's a breakup with the breakup album, and the singer's magnum opus.
The paintings featured in The Broad's special exhibition Takashi Murakami: Stepping on the Tail of a Rainbow welcome Buddhist Arhats and Daoist Immortals to help us heal from disaster and to offer a path toward enlightenment. To heighten Murakami's interest in offering a way through troubling times, The Broad has organized performances and an installation featuring artists who deploy sound, music, and the voice as restorative and spiritual practices to connect with others and heal our souls.  
Three performances will take place involving a sound bath, alt-pop music, and a voice bath.  
Read More