Performance
Resonant Tones: Sound Bath - Kelli Anna Gendalå + Karen Marie
In this sound bath, participants will explore the safety within and what that cultivates in terms of creativity. In times of crisis and the unknown, this experience will invite us to discover what happens when we are strong, brave, soft, and tender. As a collective, we will give our individual complexity permission to exist and embrace all that arrives in this space. The purpose of this experience is to cleanse the energetic palate and enhance an individual's viewing of The Broad's special exhibition, Takashi Murakami: Stepping on the Tail of a Rainbow. Participants will experience a sound bath, the exhibition, and the opportunity to debrief at the end. The work we do asks individuals to ground and intentionally listen within so they can deeply experience the world around them. We do this through sound, breathwork, meditation, and reflection. 
---
know before you go
Seating for this event is not assigned. Tickets include access during the event to Takashi Murakami: Stepping on the Tail of a Rainbow as one segment of the three-part event—you will move from The Oculus Hall to the exhibition and back to The Oculus Hall. Yayoi Kusama's Infinity Mirrored Room—The Souls of Millions of Light Years Away (2013) will not be open during the event. 
For information on our current health and safety policies, visit Know Before You Go & FAQ. Visitor policies are subject to change. 
Sold out
---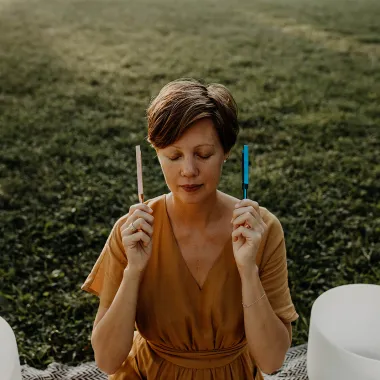 Kelli Anna Gendalå
Kelli Anna Gendalå (They/Them/Theirs and She/Her/Hers) is the founder of Sound is Listening. They are a master listener, sound healing practitioner, transformational integration guide, and "The Art of Listening" facilitator. Gendalå is a multimedia artist, visionary, shapeshifter, multidimensional time traveler, and healer, and has dedicated their life to listening to and with the body by curating spaces for others to rediscover themselves as art through intuitive sound and receiving. They stand fully and unapologetically in their authentic and unique power while channeling through their offerings. They hold space for individuals and groups to feel safe, seen, and heard at a level that breathes profound transformation throughout the entire spiritual, physical, emotional, and energetic body system. As a Listening Facilitator and Sound Healer, Kelli Anna Gendalå has worked with yoga studios such as Wild Yoga, The Space, 7 Studios, Ashtanga Yoga, Pure Yoga, Ebb & Float, Tranquility Salt Cave, and Stewart Mineral Springs, and for personal one-on-one sound baths and Transformation Integration sessions across the United States.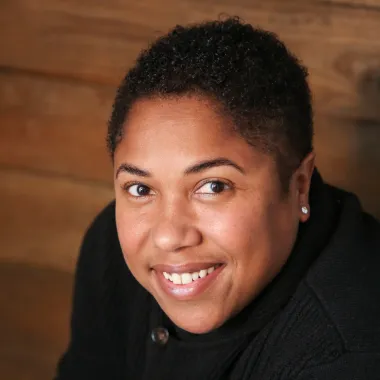 Karen Marie
Karen Marie (Ze/Hir/Hirs and She/Her/Hers) is a perpetual learner and educator. Ze thrives in building community and relationships that expand the individual, the community, and organizations. Marie is a practitioner and facilitator in the spaces of Leadership Development, Organizational Development, Transformative Justice, and Healing. Specific to Diversity Management, Karen specializes in Anti-Racism, Gender and Sexuality, and Intersectionality. Ze is a nonnegotiable stand for the most marginalized and centers the experiences of Black, Queer, Trans, Enby (Non-Binary), and NGC (Non-Gender Conforming) individuals and communities. Ze is an invitation into what is possible when we connect with our inner radiance. As an artist, ze is a published author, poet, creative, and musician. Musically, ze sings, drums, and uses zir voice to unlock permission to thrive. Marie's articles have appeared in the Columbus Dispatch, Cultural Daily, The Buckeye Flame, and most recently, Leadership Columbus' monthly blog, LC Today. Karen Marie is zir pen name and ze was one of eleven authors published in a collective work entitled, The Black Woman's Guide to Love and Business. Ze has also published two poetry books, Grounded (2018) and Fire: Poetic Memoirs of a Movement (2021). Karen Marie is a 2020 recipient of the Create Columbus Visionary Award, a 2021 Cohort Poet in Scott Woods' Rhapsody and Refrain, an ensemble member to Counterfeit Madison's 2020 Aretha Franklin Tribute, and was recently named a 2022 Columbus CEO Future 50 cohort member.
The paintings featured in The Broad's special exhibition Takashi Murakami: Stepping on the Tail of a Rainbow welcome Buddhist Arhats and Daoist Immortals to help us heal from disaster and to offer a path toward enlightenment. To heighten Murakami's interest in offering a way through troubling times, The Broad has organized performances and an installation featuring artists who deploy sound, music, and the voice as restorative and spiritual practices to connect with others and heal our souls.  
Three performances will take place involving a sound bath, alt-pop music, and a voice bath.  
Read More