Performed by pianist Adam Tendler, the works in this program reflect Japan's influence on John Cage and Jasper Johns, and include compositions and Fluxus performance pieces that were taking place in Japan when Johns visited the country. Japanese culture and philosophy is a significant influence on Johns' work. Usuyuki is the Japanese word for "light snow." It also suggests the idea that something disappears as it is made visible, just as a snowflake melts when it hits the ground. The fleeting nature of existence is a recurring theme in Johns' paintings, and one that Johns explored during his time in Japan. 
PROGRAM
"Seven Haiku," John Cage
"Music for Piano," Toshi Ichiyanagi
"Piano Distance," Toru Takemitsu
"Corona," Toru Takemitsu
"Electronic Music for Piano," John Cage
"Cheap Imitation," John Cage with "Second Hand," a video from the Merce Cunningham Dance Company
FLUXUS PERFORMANCE PIECES
"Lighting Piece," Yoko Ono
"Distance for Piano," Takehisa Kosugi
"Dragging Suite," Nam June Paik
"Wall Piece for Orchestra to Yoko Ono," Yoko Ono
"Portrait Piece," Mieko Shiomi
"0'00"," John Cage
Tickets to this program include timed entry tickets for one visit to Jasper Johns: 'Something Resembling Truth' at an alternate date and time of your choosing, subject to availability. Please note that the museum and exhibition close at 5 p.m. on Wednesdays, with the last entry at 4 p.m.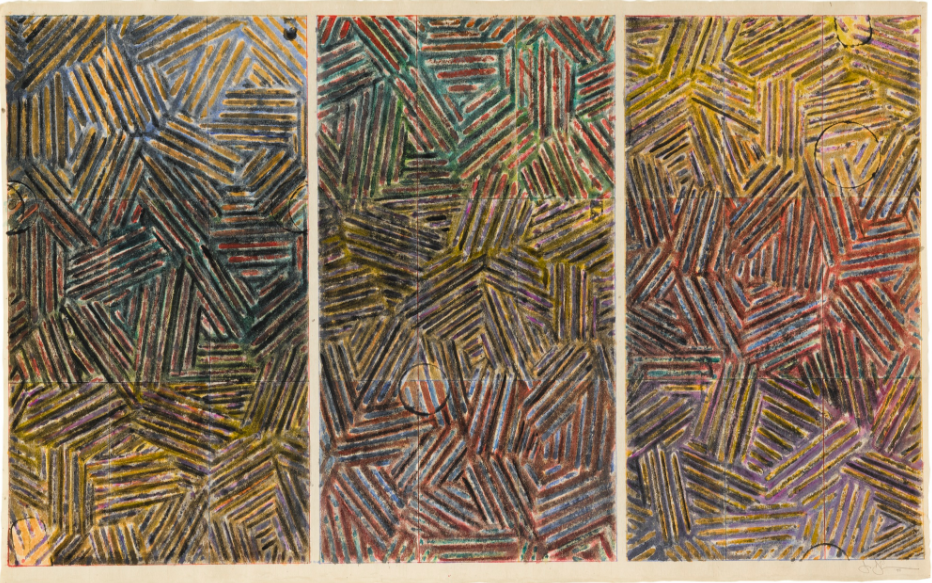 Jasper Johns, Usuyuki, 1981. Silkscreen, 12 screens. Art © Jasper Johns/Licensed by VAGA, New York, NY