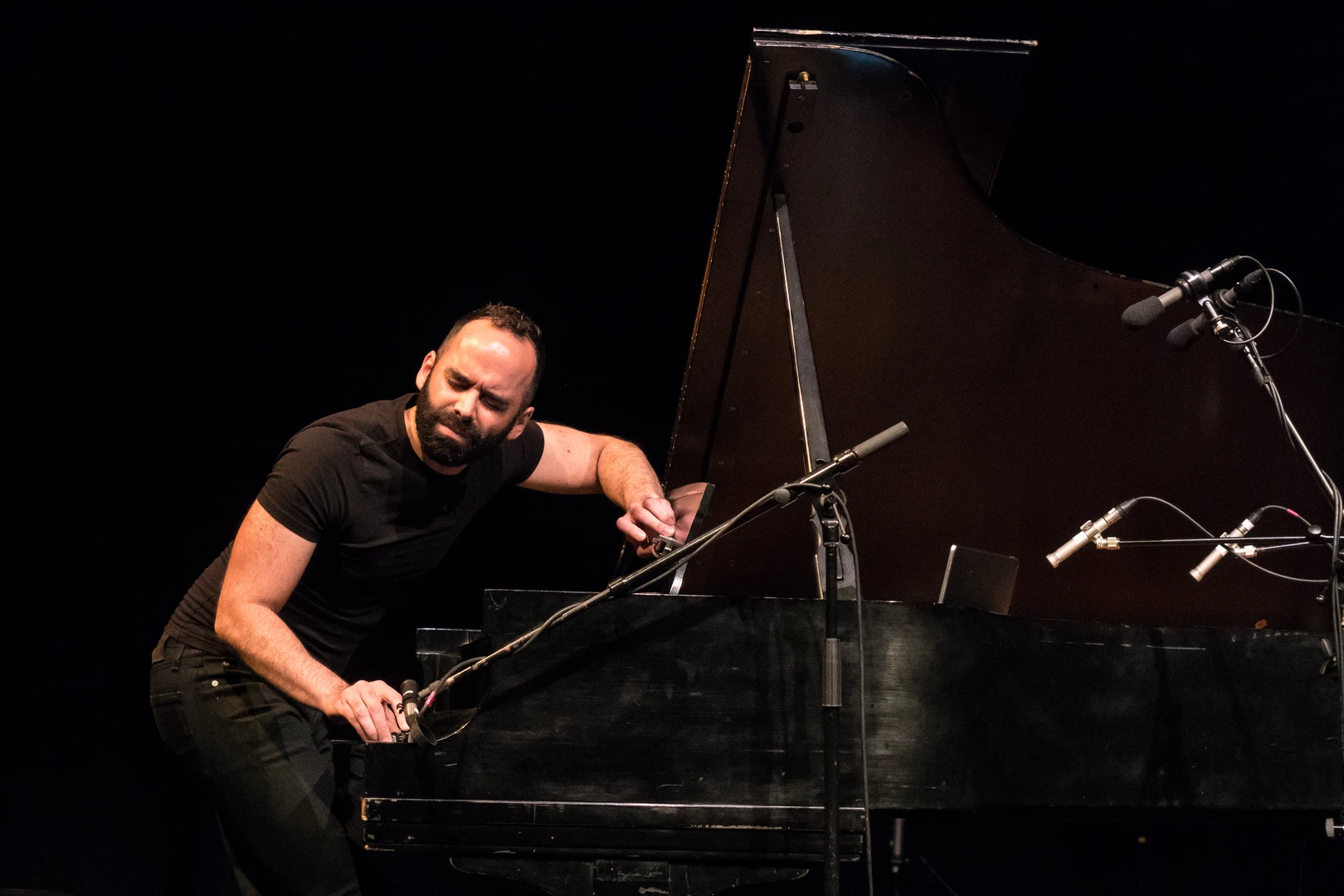 Music
Cross-Hatched | Incidents and Echoes: Jasper Johns + John Cage
Performed by pianist Adam Tendler, each of John Cage's musical compositions presented during this program either shares the title of a painting in Jasper Johns: 'Something Resembling Truth' or has a close connection to Johns. These compositions are emblematic of the friendship between Johns and Cage, and how integral each one's artwork was to the other.
PROGRAM
"Suite for Toy Piano," John Cage
"The Perilous Night" (prepared piano), John Cage
"Winter Music," John Cage
"Music for Piano" 1, 2, 3, John Cage (with Merce Cunningham dance video excerpts "Duet" and "Stillness" from Suite for Five)
"The Seasons," John Cage
"In a Landscape," John Cage
Tickets to this program include timed entry tickets for one visit to Jasper Johns: 'Something Resembling Truth' at an alternate date and time of your choosing, subject to availability. Please note that the museum and exhibition close at 5 p.m. on Wednesdays, with the last entry at 4 p.m. 
---
In conversation with the special exhibition Jasper Johns: 'Something Resembling Truth', Cross-Hatched takes inspiration from Jasper Johns' collaborative and fruitful friendships with composer John Cage and choreographer and dancer Merce Cunningham. This series includes three evenings of music, voice and dance films programmed with live accompaniment and Fluxus performances, demonstrating the close friendships between the three artists and the influence they played on each other's creative practice. Co-curated and performed by pianist Adam Tendler, the series will also feature legendary vocalist Joan La Barbara, renowned for developing a unique vocabulary of experimental and extended vocal techniques, which have influenced generations of other composers and singers.
A Taste of Cross-Hatched
CROSS-HATCHED PERFORMANCE DATES
Wednesday, Feb. 28, 8 p.m.
Wednesday, Mar. 14, 8 p.m.
Wednesday, Apr. 18, 8 p.m.
"Of course, painters were a large and important part of Merce's audience. The music was one of the strong attractions for them. I thought of John as a sort of teacher/preacher/soldier. His curiosity seemed wide-ranging and athletic, and he was able to connect his work to other fields of thought—to nature, philosophy, science and whatnot. He was generous in his willingness to explain these connections and seemed happy to convince others of the usefulness of his ideas...I think many of us felt that ideas in one medium could trigger ideas in another medium—and that mediums could be mixed in new ways." -Jasper Johns
The Broad wishes to acknowledge The John Cage Trust and Merce Cunningham Trust for their valuable input and permissions.
Read More