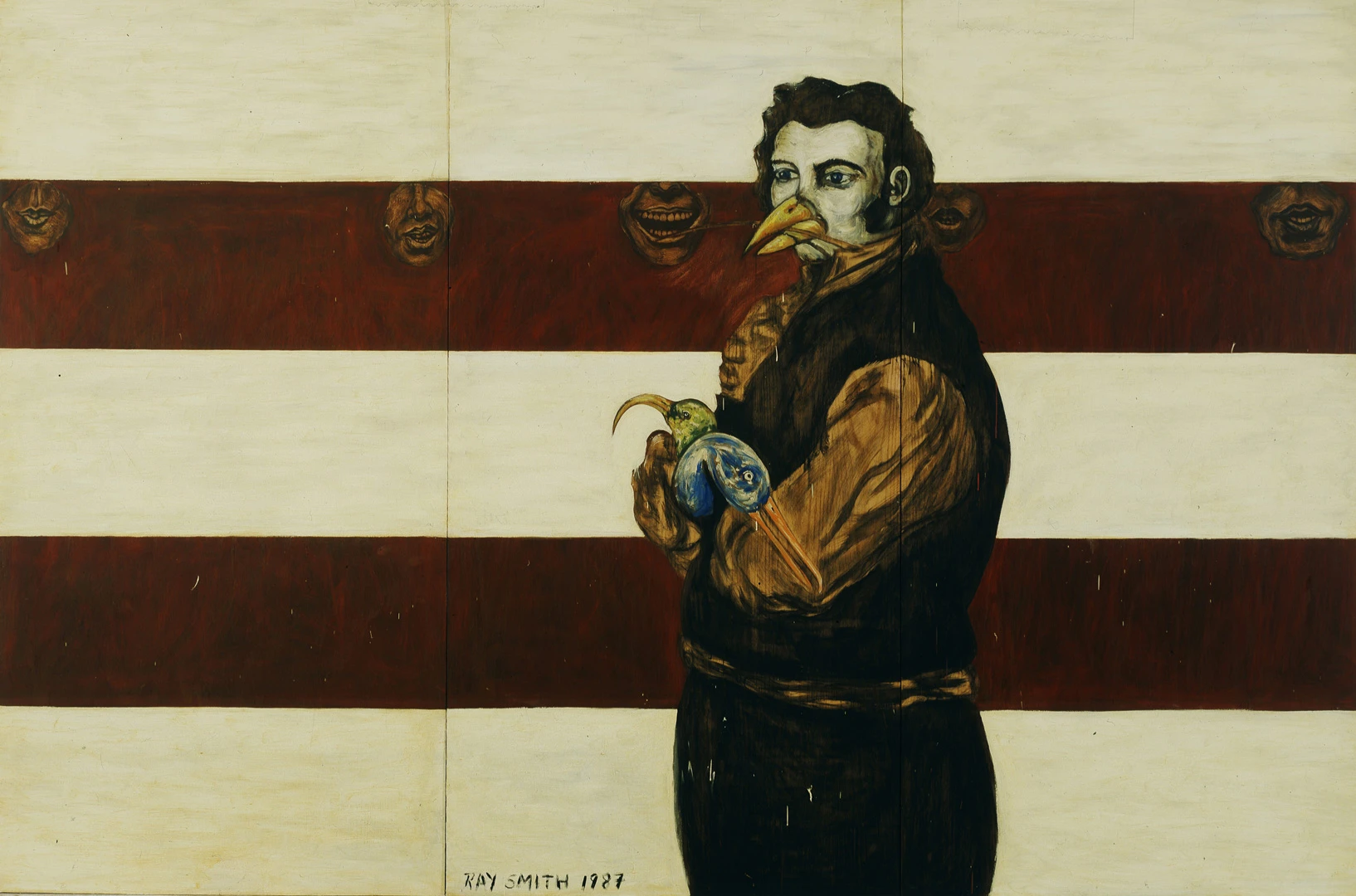 Online Program
Live Virtual Poetry Night
​​​​​​During the 2020–21 school year, The Broad welcomed high school classes to participate in the museum's live virtual Art+Rhyme program.
Created in partnership with 826LA, Art+Rhyme provides high school classes the opportunity to engage with the Broad collection while developing critical and visual thinking skills through poetry.
Please join us as we invite those students back to share the poems they created during the program, along with special guest Yosimar Reyes. Reyes will be reading an original poem inspired by artist Ray Smith's painting El Pollo (1987).
Yosimar Reyes is a nationally acclaimed poet and public speaker who explores themes of gender and migration. The Advocate named Reyes one of "13 LGBT Latinos Changing the World," and Remezcla included Reyes on their list of "10 Up And Coming Latinx Poets You Need To Know." Reyes is a LAMBDA Literary Fellow and a recipient of the Undocupoets Fellowship.
---