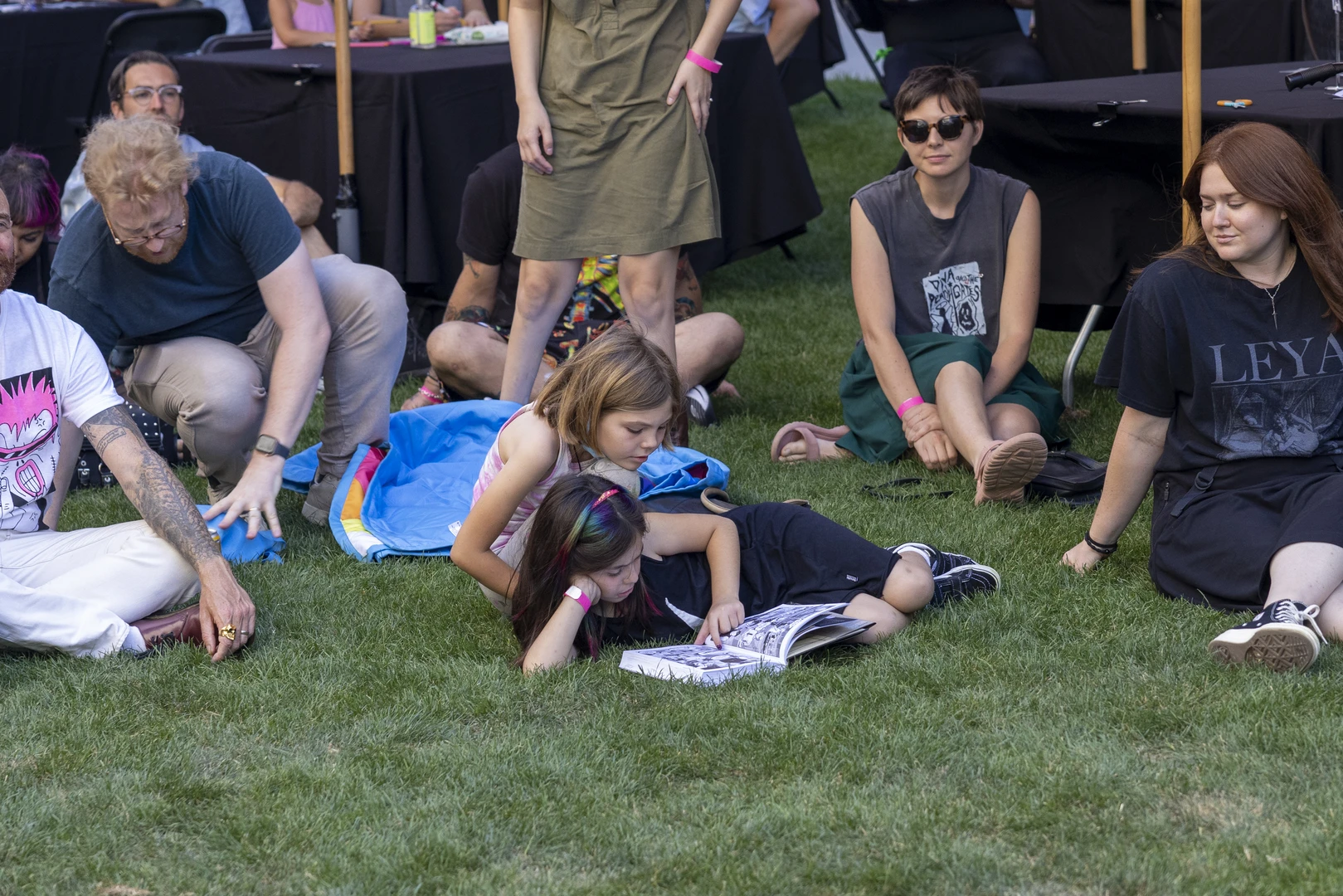 Workshop
Family Weekend Workshops: Punk Family Picnic
East West Bank Plaza at The Broad
Tickets free with reservations
Bring a bag lunch to the outdoor East West Plaza at The Broad where families can participate in punk-inspired artmaking activities, enjoy a reading from Afro-Punk Festival cofounder and graphic novelist James Spooner, and rock out to DJ sets from Melissa Scaduto and Joe Dana + Kash Abdulmalik and a live musical performance by The Groans, a QPOC, personal/political, punk 3-piece with poignant and inspiring songs. Families may also view artworks by Barbara Kruger—who uses slogans and symbolic imagery to make artworks that are political in nature—and participate scavenger hunt in the third-floor galleries.
Copies of James Spooner's graphic novel, The High Desert (Harper, 2022), will be available for purchase at the event from Rep.Club, a concept bookshop and creative space curated by Blackness in Los Angeles, CA. Black-owned. Women-owned.
Barbara Kruger addresses media and politics in their native tongue: sensational, authoritative, and direct. Personal pronouns like "you" and "I" are staples of Kruger's practice, bringing the viewer into each piece. "Direct address has motored my work from the very beginning," Kruger said. "I like it because it cuts through the grease." Kruger's work prompts us to interrogate our own positions; in the artist's words, "to question and change the systems that contain us." She demands that we consider how our identities are formed within culture, through representation in language and image.
The Broad's Family Weekend Workshops offer free activities and workshops to engage with the art of The Broad. Workshops give families the opportunity to make their own artworks to take home, inspired by the Broad collection. Family Weekend Workshops are free but have limited availability. Entrance is not guaranteed without a reservation. 
This program is intended for children age 3+ and their families.
---
know before you go
Timed tickets are available from 11 a.m. to 4 p.m. Availability and entrance are not guaranteed without a reservation. Families who reserve tickets in advance will receive a wristband when they check in onsite at the museum. Workshops are available to families with wristbands on a first-come, first-served basis.
Family Weekend Workshop tickets do not include access to our special exhibitions, except where noted. Family Weekend Workshop tickets also do not include access to Yayoi Kusama's Infinity Mirror Room—-The Souls of Millions of Light Years Away (2013), which must be booked separately here.
GET TICKETS
---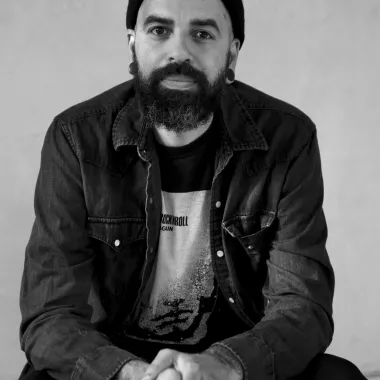 James Spooner
James Spooner is an accomplished tattoo artist, illustrator, and filmmaker. He is the author of The High Desert (Harper, 2022), about growing up Black and punk in a small California desert town. He directed the seminal documentary Afro-Punk and is also the co-founder of the Afro-punk Festival. Spooner's work has appeared in NPR, Vice, The Village Voice, The New Yorker, Vibe, Fader, MTV, NBC News, and Variety. He is an ongoing guest programs curator for the Broad Museum in Los Angeles where he also wrote and starred in the punk and no wave segment of their short documentary series, Time Decorated: The Musical Influences of Jean-Michel Basquiat. He has previously programmed for the Brooklyn Academy of Music.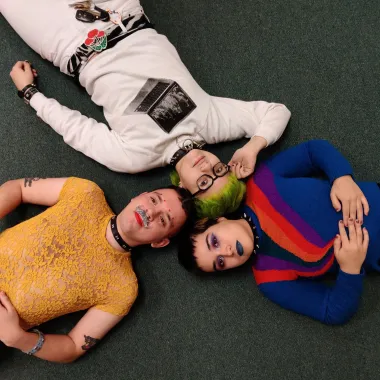 The Groans
Don't let the glitter in their faces distract you from the fires in their eyes! The Groans formed in 2015 when they noticed a lack of representation in their local scene. They write songs about police brutality, self-love, and why dogs don't deserve to have nightmares. "How can I even afford to be alive? How can I even afford to die?" bassist Annie (she/they) wonders on "Earth Dweller," the title track of their 2019 album out on Get Better Records. "A paycheck should not determine my worth/In the end, we're all pathetic humans destroying ourselves and the Earth." The Los Angeles queer-punk trio have a lot to be mad about, making their raw, feral style of punk feel relevant and timely. Annie rails about white supremacy and class struggles as guitarist Dewie (they/them) and drummer Nadine (she/her) hammer out a passionately aggressive punk attack. Even amid all their fury, The Groans show an endearing and yearning pop side on such reflective tunes as "Missing the Trees, Friends & Everything in Between."
—LA Weekly FALLING JAMES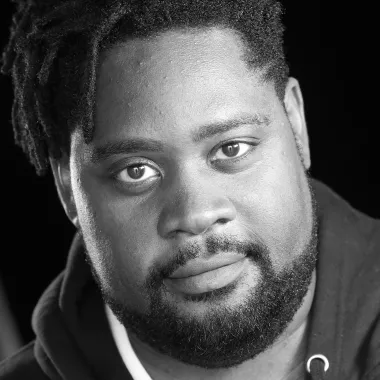 Kash Abdulmalik
Originally hailing from Brooklyn, New York, Kash Abdulmalik grew up in the golden age of hip hop in the 1990s. Often one to jump in on a cypher or freestyle battle, it all changed for him one day in high school after hearing Minor Threat. Inspired by the hard work ethic of Black Flag and the razor-sharp musicianship of the Bad Brains, he moved to Los Angeles and started the hardcore punk band, Bad Reaction. The group played out and toured the country with other revival punk outfits while making a name for the new emergence of hardcore in LA. Now a writer and actor, his love of punk hasn't diminished as he's half of a DJ group which perform regularly at the arcade Bar 82 in downtown LA. He also is currently working on multiple projects in film and television involving black rock and roll including a biopic on Screamin' Jay Hawkins and other original works.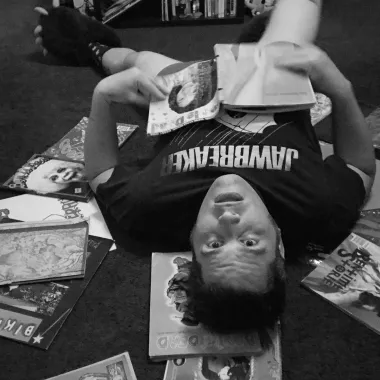 Joe Dana
Joe Dana has been involved in the Los Angeles music scene in various capacities for over 25 years. He's produced and been a contributor to punk zines and other publications, booked punk shows for touring acts, and sung for his own band. He is a regular volunteer for Razorcake Magazine (the only bona fide 501(c)(3) non-profit music magazine in the US) and had his first vinyl DJ gig at one of their monthly happy hours in 2012. Since then, he has become the host of Razorcake Magazine's monthly happy hour events at Footsies Bar in Cypress Park. These afternoons concentrate on sharing punk rock music, and sometimes give a "how to" to people DJing for their first time. He regularly DJs at 82, Footsies, and The Slipper Clutch. He's DJed several spots you've heard of and even more you haven't and was even the DJ for the annual Improv Everywhere Metro Ride after party.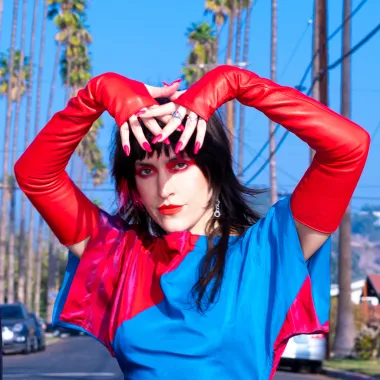 Melissa Scaduto
Melissa Scaduto has been a music enthusiast and avid record collector since first hearing Nirvana as a child of the '90s. Her exposure to subculture came early, going to punk shows since age 12 and later becoming a buyer for NYC record shop Rocks in Your Head that specializes in Post Punk. She currently plays in two bands and is embarking on a solo venture under the moniker Melissa Material, to be released in 2022. Melissa Scaduto has DJ'd on radio stations NTS, Dublab, and East Village Radio. She recently DJ'd a benefit for End Overdose at 1720 Warehouse, Reggie Watts' 50th Birthday Party with John Tejada, and backed Panther Modern as his live DJ.
About Family Weekend Workshops
The Broad's Family Weekend Workshops offer free activities and workshops to engage with the art of The Broad. Workshops give families the opportunity to make their own artworks to take home, inspired by the Broad collection. Family Weekend Workshops are free but have limited availability. Entrance is not guaranteed without a reservation. Family Weekend Workshops are presented by Leading Partner East West Bank.
Read More