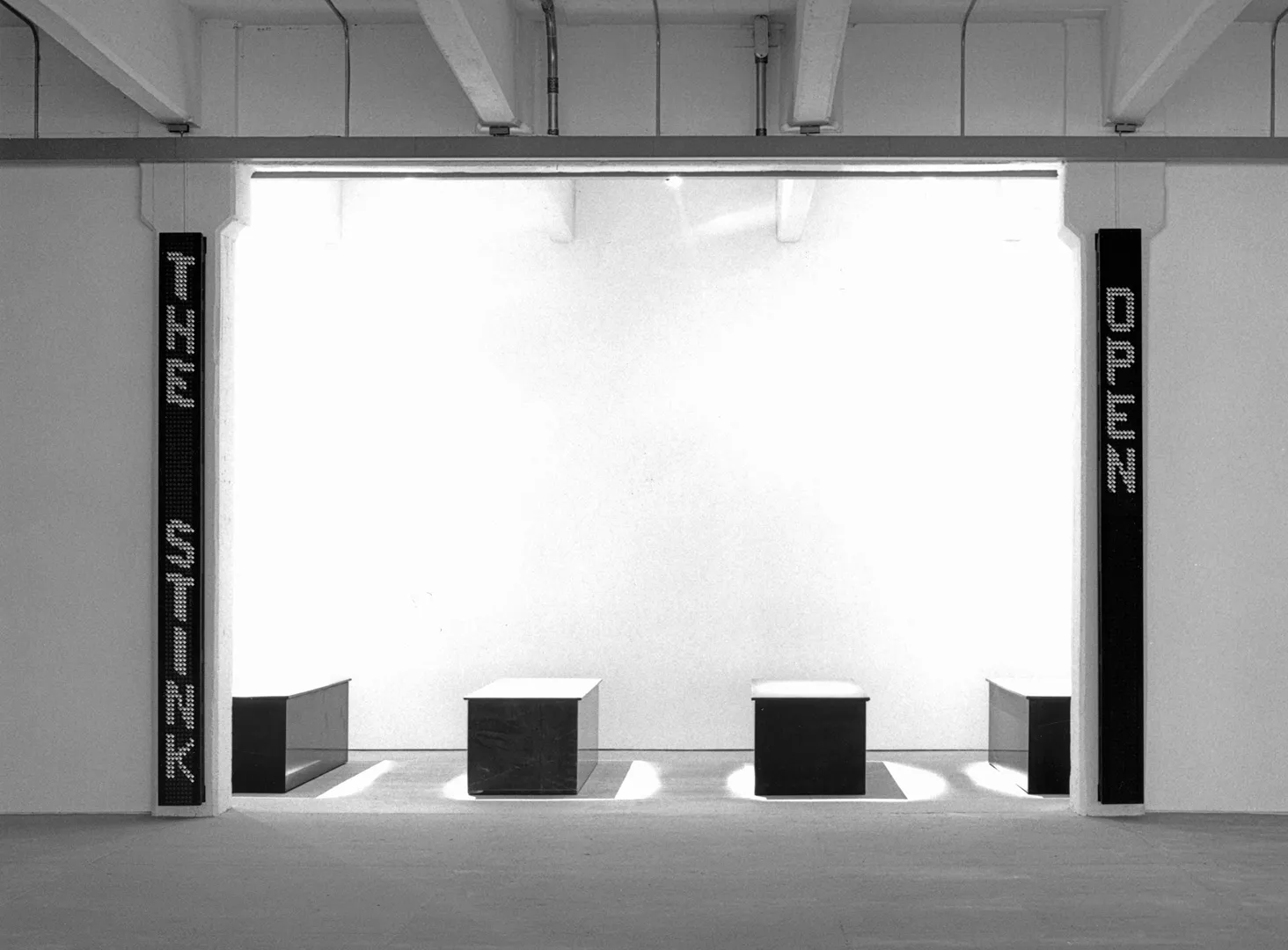 © Jenny Holzer, member Artists Rights Society (ARS), New York
Laments: I was sick from acting normal...
---
Jenny Holzer gained fame for her LED signs with provocative texts in the early 1980s. Along with other advertising media, including projections, silkscreens, and posters, the light displays are vehicles for the artist's linguistic play. In the Laments series, vertical LED strips contain scrolling poetic stanzas that form sinister manifestos. The strips are paired with stone sarcophagi engraved with the same verses. The granite coffin implies the death and decay of the physical body, while the text serves to illuminate dark aspects of mental and emotional existence, ranging from feelings of apathy and boredom to compassionless sentiments and sadistic instincts. Here, corporeal decay is matched with psychological degradation, creating an uncomfortable and confrontational space to contemplate the more atrocious potentials of consciousness. 
---