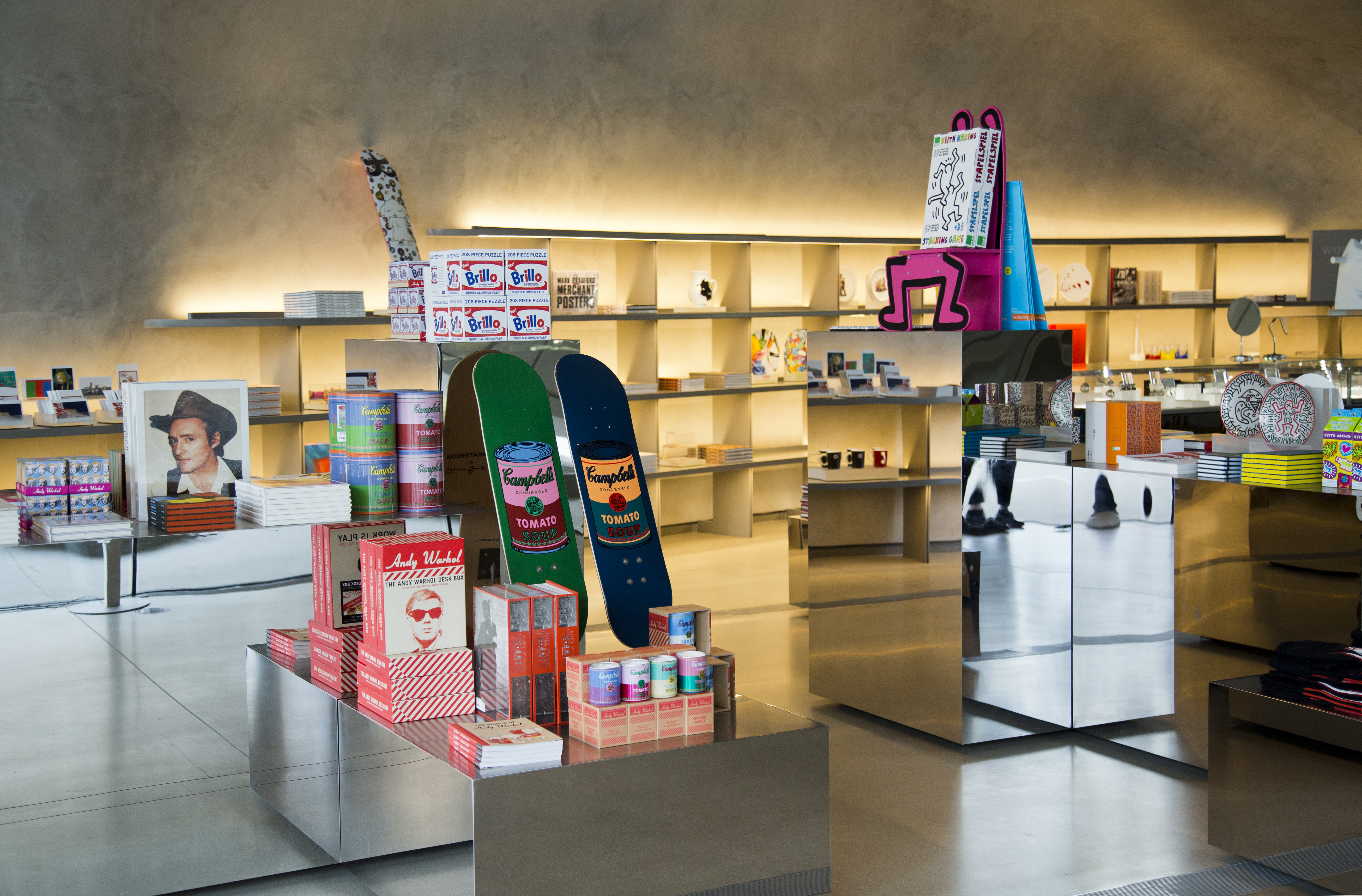 Inspired by the in-depth Broad collection, The Shop at The Broad features limited edition prints, books, gifts, jewelry, The Broad's catalogs on the collection and building, and more. Integrated into the southeast corner of the museum's first floor lobby, The Shop at The Broad provides a world class shopping experience, as well as products that celebrate both the building's architecture and the artists in the collection.
To access The Shop at The Broad without a museum ticket, go to the south lobby doors. Let The Broad staff there know that you would like to visit the shop and they will let you in. Please note that a visit to the shop does not provide access to the rest of the museum.  
theshop@thebroad.org
213-232-6205
The Shop at The Broad Hours
Monday  |  CLOSED
Tuesday  |  11 a.m. – 8 p.m.
Wednesday  |  11 a.m. – 8 p.m.
Thursday  |  11 a.m. – 8 p.m.
Friday  |  11 a.m. – 8 p.m.
Saturday  |  10 a.m. – 9 p.m.
Sunday  |  10 a.m. – 8 p.m.
Closed Thanksgiving Day and Christmas Day.