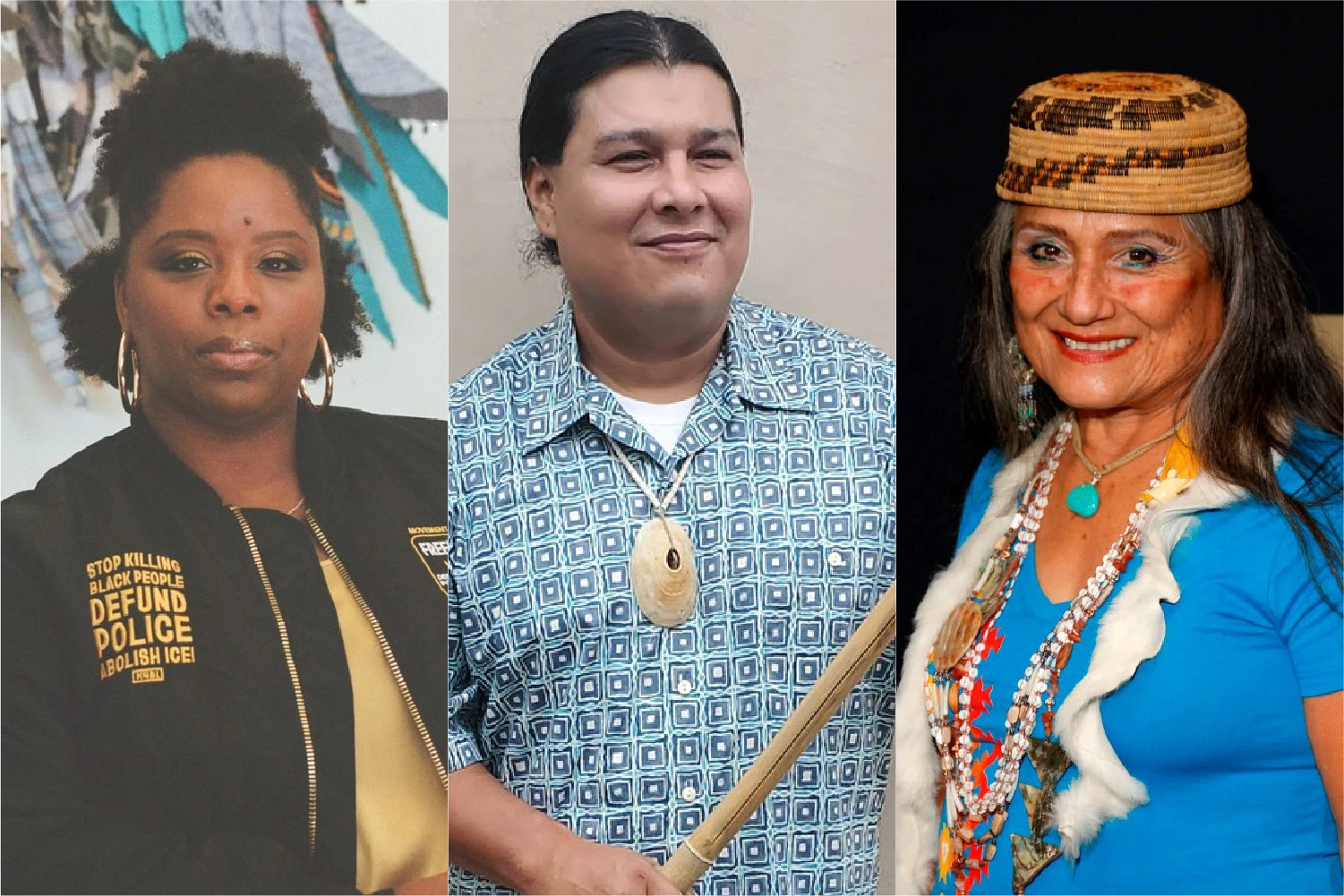 Performance
Speaking in Gabrielino + Patrisse Cullors
In conjunction with the special exhibition, William Kentridge: In Praise of Shadows, on view through April 9, 2023, The Broad presents an evening of programming centered on the effects of colonialism on Black, Indigenous, and People of Color (BIPOC) literature, language, and music. The evening features some of the last remaining Gabrielino language speaking Tongva people, as well as a specially commissioned performance by artist, organizer, and freedom fighter Patrisse Cullors.
7:30 p.m.: Speaking in Gabrielino (The original native tongue of indigenous Angelinos)
Speaking in Gabrielino features performances by Tongva activists, artists, and educators Lazaro Arvizu, Jr. and Virginia Carmelo. Attendees will experience the sound of the Tongva language as the two speakers dialogue. The piece speaks to the disappearance of languages as an outcome of colonialism and white supremacy. Curated by Lazaro Arvizu, Jr.
8:00 p.m.: Don't Disappear Us / Keep us Leaping / Low Riders and Bonnets that Heal 
This specially commissioned performance by Patrisse Cullors invites viewers and spectators alike to bear witness to the impact of right-wing media on Black people and Black leaders through targeted misinformation and disinformation campaigns. The role of healing through a moment of deep backlash and the resilience it takes to practice a vision for a new world is elevated by the symbolic and mundane central artifacts—the bonnet, the lowrider, and the trampoline. This piece will use a live soundscape and a recording of Cullors in her daily practice as she processes through the audience.
PLEASE NOTE: The Broad will implement the following bag policy during this event: NO BAGS and purses of any size will be  permitted in the museum during this event. Only bring necessary items that fit in your pocket. Please leave all bags at home or safely secured in your vehicle. Security personnel will be scanning all event attendees with magnetic wands, prior to entry to the event, to help ensure the safety of our guests, performers, and staff.
---
---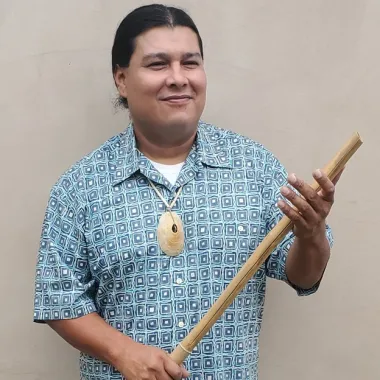 Lazaro Arvizu, Jr.
Lazaro Arvizu, Jr. is an artist, educator, musician, and researcher dedicated to the culture of the first people of Los Angeles. Born in the Los Angeles Basin, he is knowledgeable of the landscape and cosmology of the Gabrielino culture. He has worked for over 20 years facilitating creative and meaningful cultural experiences to people of all ages and walks of life, in many venues.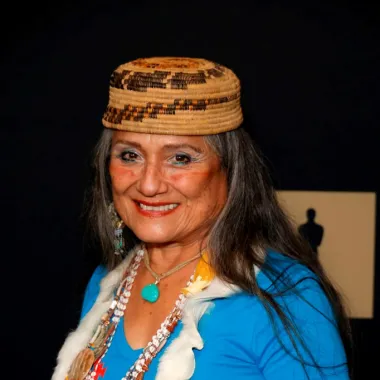 Virginia Carmelo
Virginia Carmelo was born in Orange County, California and raised in Fullerton, California. Her paternal side is California Native American: Gabrielino/Tongva (Pronounced Toong–vey) and Digueno/Kumeyaay tribes. In 1974, Virginia received her B.A. from CSU, Fullerton in Ethnic Studies. During that time, being influenced by and involved in the social movements of the sixties, she began dance studies that led her to study indigenous dance with two prominent masters in the Los Angeles area. Virginia was teacher to five of her 6 children for a 5-year stint of home schooling. Currently, they take part in preserving and sharing the Tongva culture. The family endeavors to revitalize Tongva tribal song, dance, story, and regalia. Today, the group "Toveema" can be seen performing both ancient and modern tribal song and dance at many prominent venues throughout Southern California. They take pride in the making of all regalia and instruments, using natural indigenous materials. In 2004, Virginia was led to research the Tongva language. A portion of the tribal language was recorded during the early 1900's and last spoken around 1930. Thanks to linguist, Pam Munro and language programs, this California Indian language is being spoken again after 80 years being silent. From 2001 to 2012, Virginia served as a Tribal Council Member of the Gabrielino/Tongva Nation, the tribe indigenous to the entire Los Angeles Basin. From 2005 to 2010, she served as Tribal Chairperson. Currently, Virginia is a consultant and Cultural Educator, also dedicating time to activism and indigenous dance.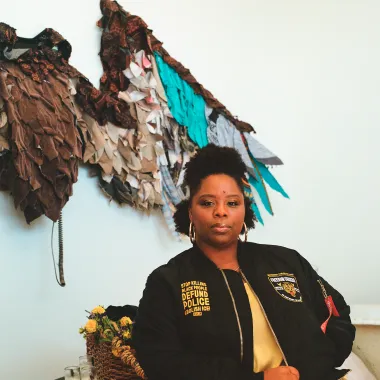 Patrisse Cullors
Patrisse Cullors is an artist, organizer, and freedom fighter from Los Angeles, CA. Co-founder of the Black Lives Matter Global Network and founder of the Los Angeles-based grassroots organization Dignity and Power Now, she is also a performance artist, Fulbright scholar, popular public speaker, and a Sydney Peace Prize recipient. For 20 years, Patrisse has been on the frontlines of criminal justice reform and is the founder/chair of a Los Angeles County Ballot committee, Yes on R, which passed in 2020. Patrisse is a co-founder of the Crenshaw Dairy Mart, a community-based artist collective and art gallery dedicated to shifting the trauma-induced conditions of poverty and economic injustice, bridging cultural work and advocacy, and investigating ancestries through the lens of Inglewood and its community. Cullors has exhibited widely across Los Angeles and the United States, from traditional arts institutions including The Broad to public spaces.