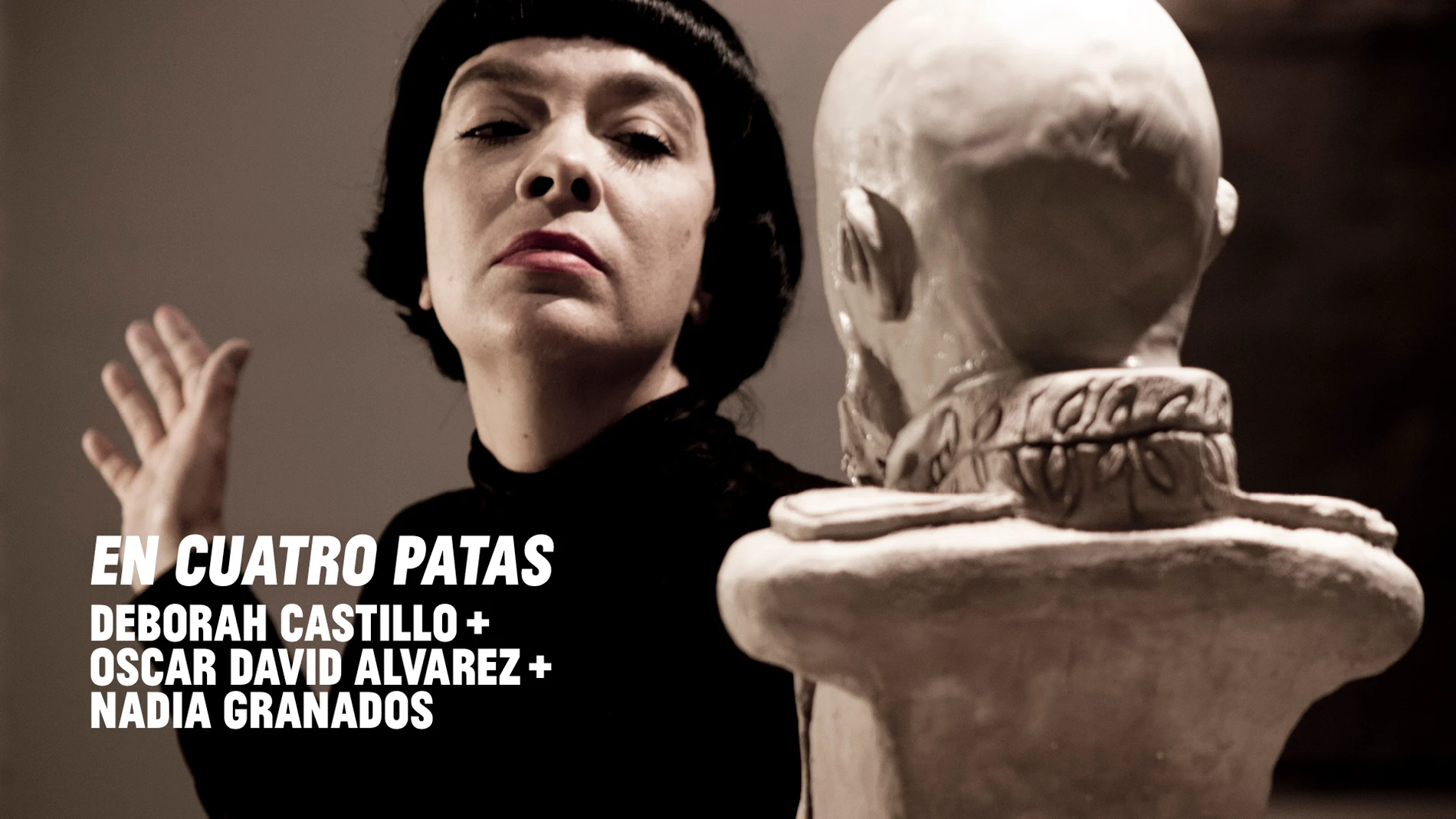 Performance
En Cuatro Patas: Deborah Castillo + Oscar David Alvarez + Nadia Granados
This edition of En Cuatro Patas (The Broad's feminist Latinx performance series) features three performances by Deborah Castillo, Oscar David Alvarez and Nadia Granados taking place throughout the museum. 
Esta edición de En Cuatro Patas (la serie de performance feminista Latinx del Broad) presenta tres actuaciones que se llevan a cabo en todo el museo.
---
know before you go
Tickets include general admission access to the museum from 5:30–8 p.m. (when the museum closes). Doors re-open 15 minutes prior to the program at 8:15 p.m.
This event runs approximately 90 minutes with no intermission. Please note that these performances include nudity and adult themes. Attendees will be walking short distances and standing for extended periods of time. Performances take place throughout the museum, and Visitor Services Associates (VSAs) will guide attendees from one location to the next. This program is wheelchair accessible, and seating will be made available for those requiring seats.
El boleto incluye el acceso de admisión general al museo de 5:30-8 p.m. (cuando el museo cierra). Las puertas abren 15 minutos antes del programa a las 8:15 p.m.
Este evento dura aproximadamente 90 minutos sin interrupcion. Los visitantes caminarán distancias cortas y permanecerán de pie durante largos períodos de tiempo. Las performances se llevan a cabo en todo el museo, y los asistentes de servicios para visitantes guiarán a los visitantes de un lugar a otro. Este programa es accesible para sillas de ruedas y habrá asientos disponibles para aquellos que lo requieran. Por favor, considere que estas acciones artísticas incluyen desnudos y temas para adultos.
---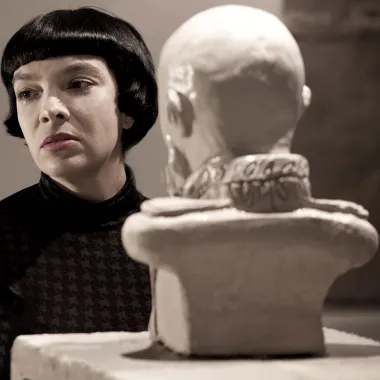 Slapping Power by Deborah Castillo
In Slapping Power, Deborah Castillo disfigures the clay bust of a man who resembles a figure of power she had recently sculpted in clay. With violent handshakes and slaps, Castillo's hands are no longer the tools to create a sculpture but to destroy it. The wet clay and Castillo's body become sites of action; as she slaps, the clay is transformed by the effects of her attack.
Deborah Castillo is a Venezuelan-born, New York-based multidisciplinary artist. Castillo holds a Master's and Bachelor of Fine Arts from the Armando Reverón Higher Education School of Fine Arts, Caracas. She has been granted prestigious residencies internationally and has won numerous awards. Her work has been shown at The Museum of Arts and Design, New York; New Museum, New York; Museo Tamayo, Mexico City; Instituto Nacional de Bellas Artes, Mexico City; SIART Bienal Internacional de Arte, Bolivia; Caja Sol, Sevilla; University of California, Los Angeles; and the Institute of Contemporary Arts, London.
En Slapping Power, Deborah Castillo desfigura un busto recién modelado en arcilla fresca que representa una figura histórica de poder. Con apretones de mano y bofetadas, las manos de Castillo dejan de ser las herramientas que crean la escultura, sino que la destruyen. La arcilla fresca y el cuerpo de Castillo se convierten en sitios de acción; mientras golpea, la arcilla se tranforma por los efectos de su ataque.
Deborah Castillo es una artista multidisciplinaria Venezolana radicada en Nueva York. Obtuvo licenciatura en Artes Plaásticas en la Escuela de Bellas Artes Armando Reverón, Caracas, Venezuela. Ha recibido premios y residencias internacionales y ha ganado numeros premios. Su trabajo ha sido exhibido en El Museum of Arts and Design, Nueva York; New Museum, Nueva York; Museo Tamayo, Ciudad de Mexico; Instituto Nacional de Bellas Artes, Ciudad de Mexico, SIART Bienal Internacional de Arte, Bolivia; Caja Sol, Sevilla; Universidad de California, Los Angeles: y en el Instituto de Arte Contemporaneo.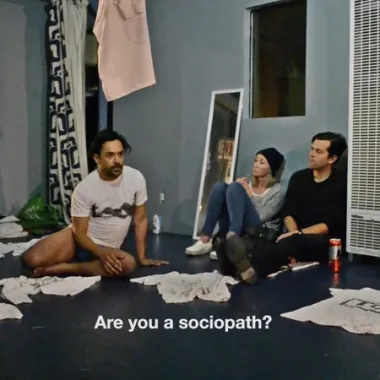 TOOL Shirt by Oscar David Alvarez
Oscar David Alvarez's TOOL Shirt utilizes elements from the psychoanalytic practice of Shadow Work, where a subject is faced with repressed desires to release them from their consciousness. This performance is part of a larger series in which Alvarez invites participants to wear hand-drawn t-shirts. Each shirt becomes a performance that uses the cultural vibe respective of a music group's brand as its stage, or as a point of departure for a performance in which the audience/performer dynamic achieves a humorous repartee and volatility that ultimately seeks to surrender itself to the desires of the collective.
Oscar David Alvarez's practice explores the essence of public and private space. Alvarez uses performance as a contained situation that stands in opposition to transactional and nuanced social dynamics of capitalist structures. Generally, ideas culminate within multimedia installations that include sculptural ephemera or materials sourced from other types of performance.
La Camisa de TOOL de Oscar David Alvarez utiliza elementos de la práctica psicoanalítica del encuentro con la sombra, donde el sujeto enfrenta y libera deseos reprimidos de su conciencia. Esta performance es parte de una serie en la que Alvarez invita a los participantes a usar camisas dibujadas a mano. Cada camiseta se convierte en una performance que utiliza la vibra cultural respectiva de cada marca de banda como escenario, o como punto de partida para una situación de performance donde la dinámica entre el espectador y el actor deviene conversación humorística e inquietante, pero que logra de todos modos una comunión especial mediante la generosidad que se rinde ante los deseos del colectivo.
La práctica artística de Oscar David Alvarez explora la esencia del espacio público y privado. Alvarez usa la performance como una situación contenida que se opone a la dinámica social y transaccional de las estructuras capitalistas. En general, las ideas culminan en instalaciones multimedia con figuras escultóricas transitorias o con fuentes materiales de otras actuaciones.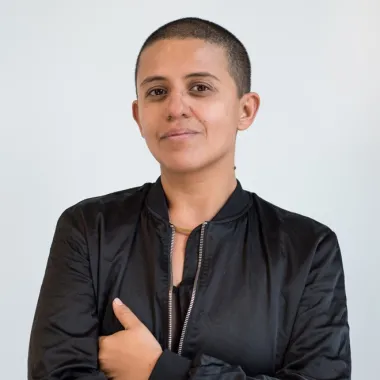 Spilled by Nadia Granados
Performative elements in Nadia Granados' Spilled evoke imbalance, temporary stability and the precarious, domestic materials that can be extracted from the realm of the "feminized." In this performance, different evocations of the feminized are mixed to break and destabilize them ̶ just as the milk spills, the woman's body loses its shape by stripping hair and clothes; entering a realm that could be associated with the animal, the disgusting and the monstrous.
Nadia Granados is a Colombian multimedia artist whose work emphasizes feminist concerns, opposition to globalization and the illumination of state terrorism. Granados' work has been presented across the United States, Latin America and Europe. She was awarded an acquisition prize at the 3rd Visual Arts Biennial, Bogotá; received a FONCA scholarship from the National Fund for Culture and Arts, Mexico; selected for a Franklin Furnace fund award for a performance produced in São Paulo; and was invited to Canada for La Rencontre internationale d'art performance de Québec (RIAP).
Los elementos performativos de Derramada de Nadia Granados evocan desequilibrio, estabilidad temporal, y materiales precarios domésticos que son extraídos del reino de lo "feminizado." En esta performance se mezclan diferentes evocaciones de lo sexual-feminizado para romperlas y desestabilizarlas: así como la leche que se derrama, el cuerpo de la mujer pierde su forma al despojarse del cabello y de la ropa, entrando en una actitud que podría asociarse con lo animal, lo asqueroso y lo monstruoso.
Nadia Granados es una artista multimedia colombiana, cuyo trabajo centra preocupaciones feministas, la lucha contra la globalización y el terrorismo de Estado. El trabajo de Granados ha sido exhibido en los Estados Unidos, América Latina, y Europa. Fue galardonada con el 3er Premio Bienal de Artes Plásticas de Bogotá y la beca FONCA del Fondo Nacional de Cultura y Arte, Mexico; fue seleccionada para el premio de Franklin Furnace Fund por una producción de performance en Sao Paulo y fue invitada a Canadá para La Rencontre Internationale D'art Performance De Québec (RIAP).
En Cuatro Patas continues the exploration of the politicized body, featuring feminist Latinx performance and media artists who ruminate on and fantasize alternative embodiments. The artists featured in this series dissolve boundaries between animal and human while exploring the transformational and pleasurable possibilities of the non-human figure. The series invites artists to take on the corporeality of the abject, the degraded, the non-human, the sub-human—the animal. En Cuatro Patas assumes other positions, realities and political imperatives that imagine a world otherwise. Through a series of four programs that include performance, film and video, artists from Los Angeles and Latin America will come together to mobilize the body through varied interventions. For many of the artists, it will be their first time performing in Los Angeles. En Cuatro Patas will launch in January 2018 as part of the Pacific Standard Time Festival: Live Art LA/LA organized by REDCAT and will continue throughout 2018.
En Cuatro Patas Performance Dates 
Saturday, Jan. 20
Thursday, May 24
Thursday, Oct. 11
Thursday, Nov. 15
En Cuatro Patas presenta artistas feministas Latinxs de performance y de medios que rumian y fantasean corporalidades alternativas. Los trabajos en esta serie disuelven las fronteras entre lo animal y lo humano y tambíen exploran las posibilidades transformacionales y plancenteras de la figura no humana. Esta serie invita a artistas a considerar la corporalidad de lo abyecto, lo degradado, lo no humano, lo infrahumano, lo animal. En Cuatro Patas asume posiciones y realidades alternativas e imperativos politicos que imaginan el mundo de otra manera. Los cuatro eventos que conforman esta serie incluirán performances, cine y video, y se realizarán en el Museo Broad. Por medio de esta serie, artistas de Los Ángeles y de América Latina se reunirán para movilizar el cuerpo a través de varias intervenciones. Los eventos comenzarán en enero de 2018 y son parte de Getty's PST: LA/LA Performance Series y continuarán durante todo el año.
Fechas de rendimiento de En Cuatro Patas
Sábado, 20 de enero
Jueves, 24 de mayo
Jueves, 11 de octubre
Jueves, 15 de noviembre
Read More