Music
Black Fire Sessions: Roscoe Mitchell + Brett Carson, Georgia Anne Muldrow, Busdriver, Teebs, and Mecca Vazie Andrews
The first of two Black Fire Sessions kicks off at The Broad with a performance by Roscoe Mitchell (co-founder of The Art Ensemble of Chicago and AfriCOBRA collaborator) with Brett Carson (world-renowned pianist) to celebrate the landmark exhibition Soul of a Nation: Art in the Age of Black Power 1963-1983. Joining them throughout the evening are three other Los Angeles-based musicians who experiment with the language of jazz. Busdriver, who ingeniously moves between funk, rap, and scat will perform in Oculus Hall and Georgia Anne Muldrow will present a labyrinth of vocals, keyboards, and other instruments, her partner, Declaime. In the lobby, Teebs will layer and manipulate recordings into his signature "beat music." Mecca Vazie Andrews will animate the galleries of Soul of a Nation through three distinct movement and dance pieces. 
A limited number of tickets will be available for purchase at the door on the night of the event on a first-come, first-served basis.
SET TIMES + LOCATIONS
Cash Bar / Museum Doors Open 8 P.M.

Lobby / 1st Floor
8:30-9:20                 Teebs
9:40-10:30               Roscoe Mitchell + Brett Carson
Soul of a Nation Galleries
8-11                          Interventions: Mecca Vazie Andrews
East West Bank Stage in Oculus Hall, 2nd Floor
8:45-9:35                 Georgia Anne Muldrow
9:55-10:45               Busdriver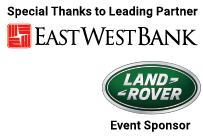 ---
know before you go
Event is all ages. Must be 21+ to access cash bar on the outdoor plaza (ID required). Cash bar and museum doors open at 8 p.m. 
A limited number of tickets will be available at the door. Please note this event is standing room only - there will be no seating. Capacity for the various performances are limited and available on a first-come, first-served basis throughout the museum. A  ticket does not guarantee access to all performances. 
Tickets include access to Soul of a Nation: Art in the Age of Black Power 1963-1983 and The Broad's third floor galleries during the event. Please note that Yayoi Kusama's Infinity Mirrored Room—The Souls of Millions of Light Years Away will not be open during the event.
SOLD OUT
---
Roscoe Mitchell
Master saxophonist Roscoe Mitchell is one of the great innovators in creative music of the post-Coltrane, post-Ayler era. Mitchell founded the Art Ensemble of Chicago (originally the Roscoe Mitchell Art Ensemble) in 1967. Its motto: "Great Black Music, Ancient to the Future." More recently, Mitchell co-led the Transatlantic Art Ensemble. His instrumental expertise extends through the full range of the saxophone and recorder families, as well as the flute, piccolo, and clarinet. He has also been an innovator in percussion instrument design throughout his career.
Brett Carson
Brett Carson has performed and recorded with musicians including, Bill Baird, Brian Baumbusch, Nicolas Collins, George Lewis, Roscoe Mitchell, Rent Romus, and William Winant. Recent projects include the jazz/improvisation group Quattuor Elephantis and a mytho-dramatic song cycle, "Mysterious Descent." Recent theater works include the 2018 premiere of his experimental chamber opera, Just Visiting (X-Ray Vision). He holds an MA in Composition from Mills College, where he studied with Roscoe Mitchell, Zeena Parkins, Fred Frith, Les Stuck, Joan Jeanrenaud, and Robert Schwartz.
Busdriver
Regan Farquhar, known as Busdriver, began rapping at age nine and by age 13 he was part of the group 4/29, which was inspired by the 1992 Los Angeles riots. Selected musical releases from 2009 to 2018 include the albums Temporary Forever, Cosmic Cleavage, RoadKillOvercoat, Jhelli Beam, Beaus$Ero, Perfect Hair, and Electricity Is on Our Side. In 2017, Busdriver appeared on Flying Lotus's directorial debut feature film, Kuso. His work has been reviewed in The Los Angeles Times, L.A. Weekly, Pitchfork, XLR8R, and many others.
Georgia Anne Muldrow
Georgia Anne Muldrow has been integral to Los Angeles's hip-hop, jazz, and soul landscape since 2005, and has built an impressive discography and reputation during her career as a vocalist, songwriter, producer, and musician. In 2018, she was signed to Brainfeeder, Flying Lotus's record label that is known for being deeply embedded in Los Angeles. Her debut album Olesi: Fragments Of An Earth (2006) was released on cult LA imprint Stones Throw. Since then, she has collaborated with artists including, Erykah Badu, Robert Glasper, Madlib, Oh No, MED (aka Medaphor), Wildchild, and DJ Romes. She co-founded the SomeOthaShip Connect record label with her partner, Declaime (aka Dudley Perkins), in 2008, which has been the platform for many of her musical projects, including astral jazz outings such as Jyoti, which earned her the Jazz Album of the Year honors at Gilles Peterson's Worldwide Awards in 2011.
Teebs
Teebs was born Mtendere (pronounced ten-de-ra, which is Chichewa for peace) Mandowa in New York to parents from Malawi and Barbados. He is an electronic musician and painter who bounced around the East Coast before finally planting his feet in the Southern California suburb of Chino Hills. A member of Flying Lotus's Brainfeeder label and the 'My Hollow Drum' Collective, Teebs's style has been referred to as "beat music," a style which involves recording, layering, altering, and organizing several sounds including, harps, shakers, drum taps, and even tape peeling. Teebs released his first album, Ardour, on Brainfeeder in 2010. LA Weekly called it "one of the most delicate and lovely albums of the year." His paintings have been exhibited at New Image Art and Space1520 in Los Angeles, and he has collaborated on clothing designs with Ron Herman Japan and Obey Clothing.
Mecca Vazie Andrews
Mecca Vazie Andrews created mecca v.a & The MOVEMENT movement in 2007 as an experimental dance, sound, and theater technique revolving around social practice and progressive dance as a universal tool for arts integration that weaves into daily life. She has developed works of experimental movement theater for The Whitney Museum in New York; 356 S. Mission Road, The Broad's Jean-Michel Basquiat-themed Summer Happening, The Getty Center, the Hammer Museum, MOCA, and several Studio and New Original Works programs at REDCAT in Los Angeles; and The Santa Monica Museum's Barkley Hendricks exhibition, Birth of the Cool. She was also a member of the LA post punk band, Sex Stains. For the intervention on July 17, Mecca Vazie Andrews will animate the Soul of a Nation galleries with a series of movement pieces directly referencing the sociopolitical climate of the era of the exhibition and inspired by specific artists included in the exhibition
About Black Fire Sessions
World AIDS Day, designated on December 1 every year since 1988, is an international day dedicated to raising awareness of the AIDS pandemic caused by the spread of HIV infection, and mourning those who have died of the disease. Government and health officials, non-governmental organizations, and individuals around the world observe the day, often with education on AIDS prevention and control.
World AIDS Day is one of the eight official global public health campaigns marked by the World Health Organization (WHO), along with World Health Day, World Blood Donor Day, World Immunization Week, World Tuberculosis Day, World No Tobacco Day, World Malaria Day, and World Hepatitis Day.
Since opening its doors in 2015, The Broad has presented annual programming for World AIDS Day to commemorate the many who have lost their lives to the pandemic, to recognize the many still living with HIV/AIDS, and to acknowledge that, globally speaking, the AIDS crisis is not over. At the height of the AIDS crisis in the 1980s, artists became activists and activism grew into an art form. Prime examples of this include Broad collection artists Keith Haring and David Wojnarowicz (both of whom died of AIDS-related complications), Ross Bleckner, who started his practice dealing with the AIDS epidemic in 1980s, and Glenn Ligon and Jenny Holzer, who continue to use their artistic voices to highlight the need for public awareness around HIV/AIDS.
Read More