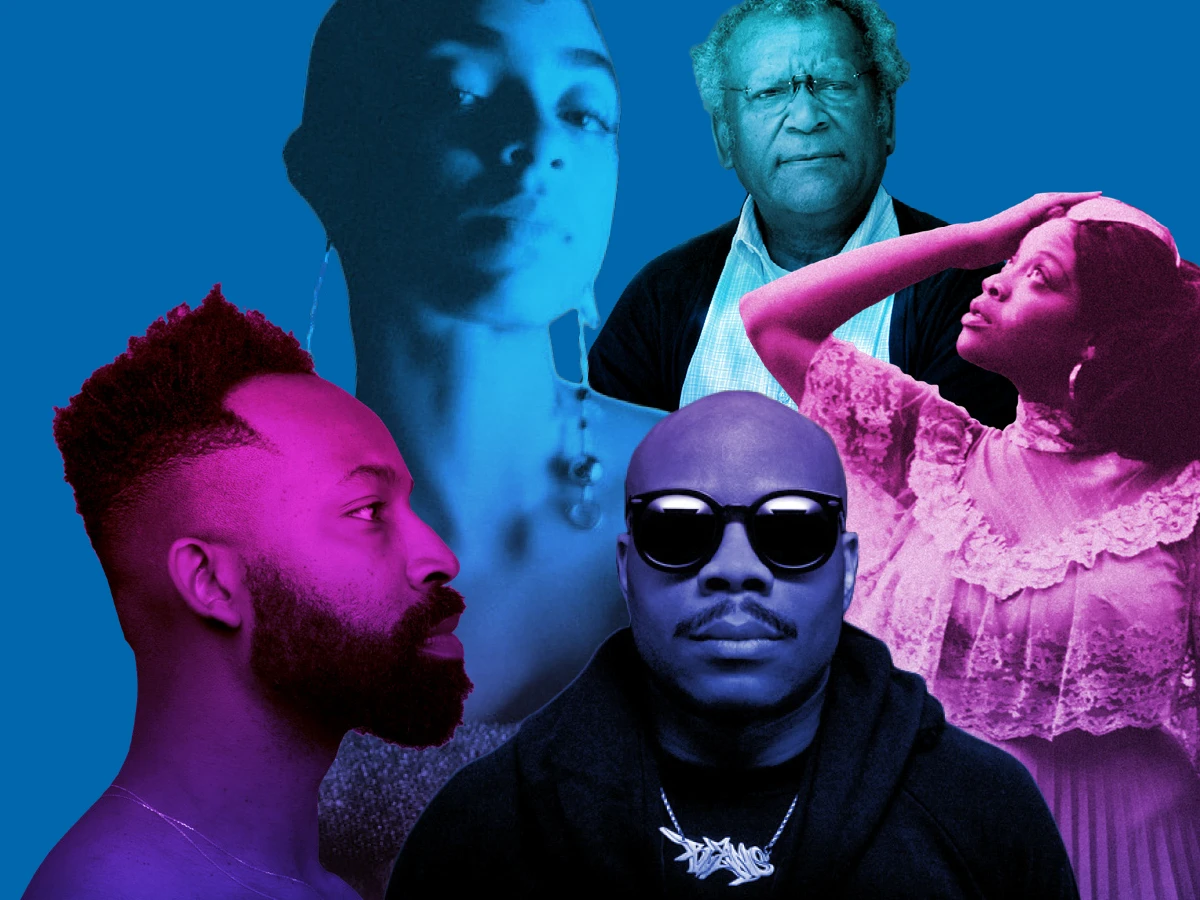 Music
Black Fire Sessions: Anthony Braxton + Jacqueline Kerrod, Kelsey Lu, Beans, Jimetta Rose, and Maurice Harris
The second installment of The Broad's Black Fire Sessions, which celebrates Soul of a Nation: Art in the Age of Black Power 1963-1983, starts with a performance by legendary composer and multi-instrumentalist Anthony Braxton, in collaboration with harpist Jacqueline Kerrod in the lobby of the museum. In Oculus Hall, Kelsey Lu will offer her pensive, soulful vocals, and sensual cello, and Jimetta Rose will conduct an a cappella jazz choir before reappearing alongside a trio of musicians to show her powerful lyrics and vocal styling. Beans will perform his recent politically-charged rhymes and fractured new school narratives, which create a style that mirrors a radical practice of progressive jazz in Oculus Hall later in the evening. Maurice Harris will stage a durational intervention in the Soul of a Nation galleries throughout the event.
SET TIMES + LOCATIONS

Cash Bar / Museum Doors Open 8 P.M.
Lobby / 1st Floor
8:40-9:30                 Kelsey Lu
9:50-10:40               Anthony Braxton + Jacqueline Kerrod
Soul of a Nation Galleries
8-11                          Interventions: Maurice Harris
East West Bank Stage in Oculus Hall, 2nd Floor
8:30-8:50                 Jimetta Rose and the Voices of Creation Choir
9:10-10                    Beans
10:20-10:50            Jimetta Rose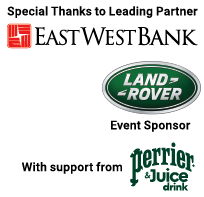 ---
know before you go
Event is all ages. Must be 21+ to access cash bar on the outdoor plaza. Cash bar and museum doors open at 8 p.m.
A limited number of tickets will be available at the door. Please note this event is standing room only - there will be no seating. Capacity for the various performances are limited and available on a first-come, first-served basis throughout the museum. A  ticket does not guarantee access to all performances. 
Tickets include access to Soul of a Nation: Art in the Age of Black Power 1963-1983 and The Broad's third floor galleries during the event. Please note that Yayoi Kusama's Infinity Mirrored Room—The Souls of Millions of Light Years Away will not be open during the event.
GET TICKETS
---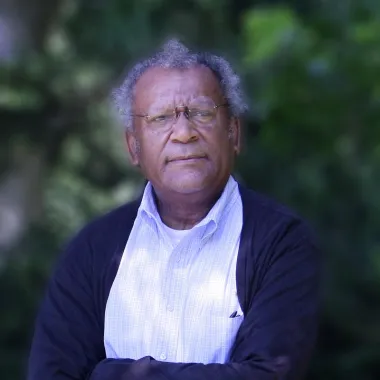 Anthony Braxton
Drawing upon a disparate mix of influences from John Coltrane to Karlheinz Stockhausen to Native American music, Anthony Braxton has created a unique musical system that celebrates the concept of global creativity and our shared humanity. His work examines core principles of improvisation, structural navigation and ritual engagement-innovation, spirituality and intellectual investigation. His many accolades include a 1981 Guggenheim Fellowship, a 1994 MacArthur Fellowship, a 2013 Doris Duke Performing Artist Award and a 2014 NEA Jazz Master Award. Mr. Braxton will be joined by harpist Jacqueline Kerrod. Ms. Kerrod has performed internationally in venues including Carnegie Hall, Lincoln Center, Radio City Music Hall, Madison Square Garden, Joe's Pub, National Sawdust, the Apollo Theater, SF MoMA, the Royal Albert Hall (BBC Proms), and the Concertgebouw in Amsterdam. She has performed at numerous prestigious festivals internationally, including Jazztopad (Wrocław, Poland) with the legendary composer/multi-instrumentalist and MacArthur Foundation 'genius grant' recipient Anthony Braxton, and the Savannah Music Festival with Grammy®-winning arranger and producer Robert Sadin. She is an Aldeburgh World Orchestra Artist, has been a guest artist with the Chamber Music Society of Lincoln Center, and has toured with two-time Grammy®-nominee Seraphic Fire.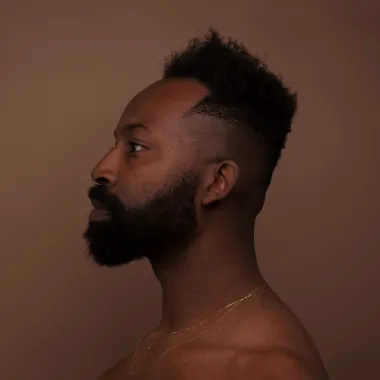 Maurice Harris
Maurice Harris is a Los Angeles-based multidisciplinary artist who is best known as the visionary behind Bloom & Plume, the bespoke floral design studio in Echo Park. Harris attended Otis College of Art and Design where he received his BFA in sculpture new genre with a minor in fashion. He began his career at the intersection of fashion and art, working in window display at Barneys and conceptualizing wildly imaginative displays for Juicy Couture at its peak. Looking for a new creative outlet where he could express himself, Harris fell into and dance, transitioning from dance class enrollee to a beloved instructor at The Sweat Spot dance studio in Silver Lake, acknowledging movement as an incredible way to be present, to be in his body, and to process things that were hard to articulate through words. Themes of race, gender, and sexuality are found throughout Harris's work.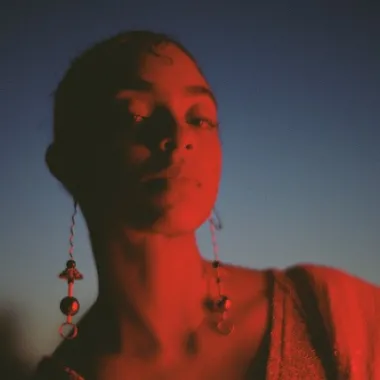 Kelsey Lu
Kelsey Lu is a classically trained cellist from Charlotte, North Carolina. Her artistic practice sits comfortably at the intersection of visual art, activism, performance, and music. She now lives in Los Angeles and has collaborated with many of her peers across disciplines including Dev Hynes, Florence and the Machine, Oneotrixpointnever, and Grace Wales-Bonner. Her debut album, Blood, is out spring 2019 via Columbia Records. Pitchfork described her as "startlingly talented" and The Guardian named her "One to Watch" in December 2018.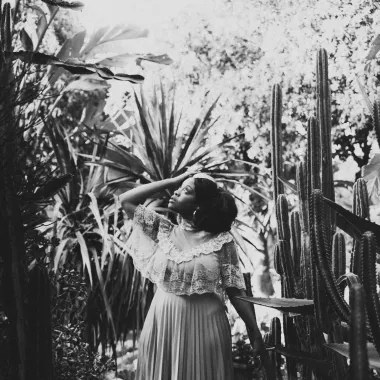 Jimetta Rose
Jimetta Rose represents Los Angeles with love and her own unique style, drawing inspiration from jazz, R&B and hip-hop. All aspects of her music—from the unforgettable vocals to the powerful lyrics which range from enchanting to haunting—mesh into her own autobiographical testament to love's healing power. She bares her soul and shares her vulnerability as well as her strength in every performance. Rose independently released her debut album, The Barber's Daughter, laced with introspective prose, velvety vocal punches, and exceptional production from some of LA's most revered underground producers. Her follow-up mini-LP, The Light Bearer, was produced by fellow Los Angeles native Georgia Anne Muldrow. In 2016-17, she had her own 2-hour show on Giles Peterson's WorldWide FM Los Angeles. Jimetta Rose has collaborated with LA illuminates including Anderson .Paak, Miguel Atwood Ferguson, Blu, Shafiq Husayn, HouseShoes, Bilal, Sa¬Ra Creative Partners, Carlos Nino and many more.
Beans
Beans is an accomplished abstract poet and early architect of electronic-infused beatscapes, as well as a founding member of the legendary left-field rap act Anti-Pop Consortium. As an MC, Beans has few peers outside his circle with his rapid staccato and distinct lyrical bent - a mix of classic rap braggadocio and fractured new school narrative. Alongside his role within Anti-Pop Consortium, Beans had built an impressive solo catalogue approaching a dozen albums. In 2017, Beans released three simultaneous albums, as well as his first novel, Die Tonight. The album trilogy consisting of Wolves of the World, Love Me Tonight, and HAAST reaffirms Beans' pioneering stake-hold while damning the contemporary music landscape. Since the trilogy, Beans has remained prolific with three more releases: Nights Without Smiles, Nibiru Tut, and Someday This Will All Be Ash. He is currently approaching completion of an album entitled Ace Balthazar, slated for a late 2019 release.
About Black Fire Sessions
Los Angeles Black artists of the '60s and '70s created performances and installations to imbue their art and the everyday life of their communities with African rituals and traditions. In doing so, they transformed how art forms and artists were defined. Drawing from the radical experimentation pioneered by artists of the Black Arts Movement, this two-part series features live music by innovators of free jazz alongside younger artists at the intersections of jazz, R&B, electronic, hip-hop, and soul. The title takes its inspiration from LeRoi Jones (Amiri Baraka) and Larry Neal's Black Fire: An Anthology of Afro-American Writing.
Join us this summer for Black Fire Sessions at The Broad, which present two evenings of jazz, contemporary hip-hop, and R&B inspired by the landmark exhibition, Soul of a Nation: Art in the Age of Black Power 1963-1983, on July 17 and August 14. Each of these two programs will present innovators and masters of progressive jazz, including Roscoe Mitchell (July 17) and Anthony Braxton (August 14), along with a new generation of Los Angeles artists, such as Georgia Anne Muldrow, Busdriver, and Kelsey Lu, who are keeping the language of jazz vital in contemporary music. The events will also feature choreographed interventions by dancers in the Soul of a Nation galleries and throughout the museum.
Black Fire Sessions Lineup:
July 17, 2019 - Roscoe Mitchell + Brett Carson, Busdriver, Georgia Anne Muldrow, Teebs, and Mecca Vazie Andrews
August 14, 2019 - Anthony Braxton + Jacqueline Kerrod, Kelsey Lu, Beans, Jimetta Rose, and Maurice Harris
Read More