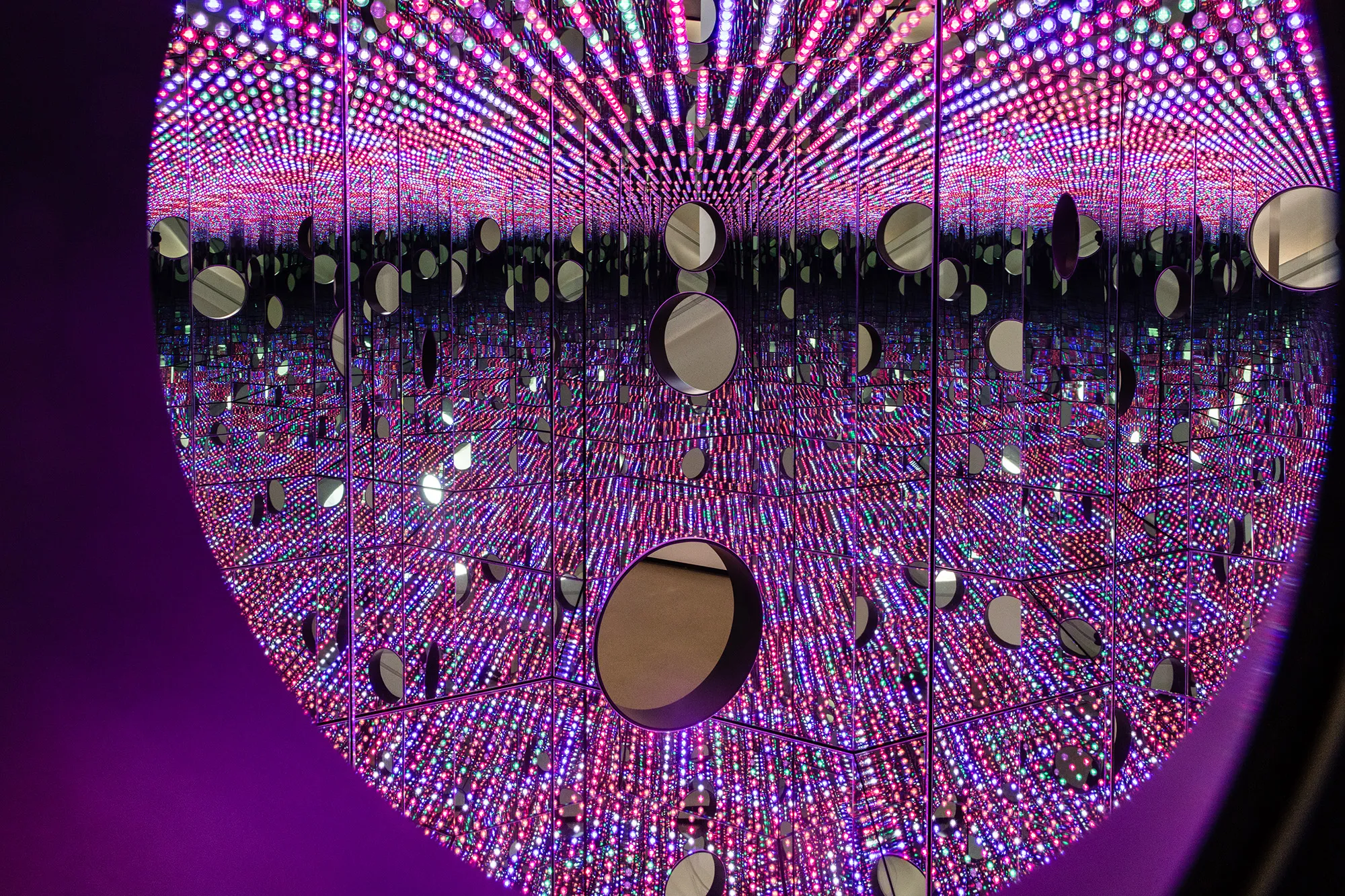 © Yayoi Kusama
Photo by Pablo Enriquez.
---
Born and raised in Japan, Yayoi Kusama emerged as an artist during the Vietnam era and continues to make work that reaches diverse audiences worldwide. Throughout her prolific practice spanning over six decades, Kusama has consistently created artwork about repetition and the concept of infinity. In 1965 Kusama produced her first Infinity Mirror Room. This marked a move from the material repetition found in the artist's paintings and sculptures to the illusion of infinite space using mirrors. Since then, Kusama has made more than twenty unique rooms.
Some of the rooms are designed to be physically entered; others are accessed from the exterior. From outside Longing for Eternity, viewers can peer through porthole-like windows into the dazzling, LED light–filled hexagonal chamber. The result is a distinctly visual immersion, and a counterpoint to the rooms that envelope the viewer. Through extreme repetition, both types of Kusama's Infinity Mirror Rooms create phenomenological experiences that provoke a sense of boundlessness and transcendence.
---