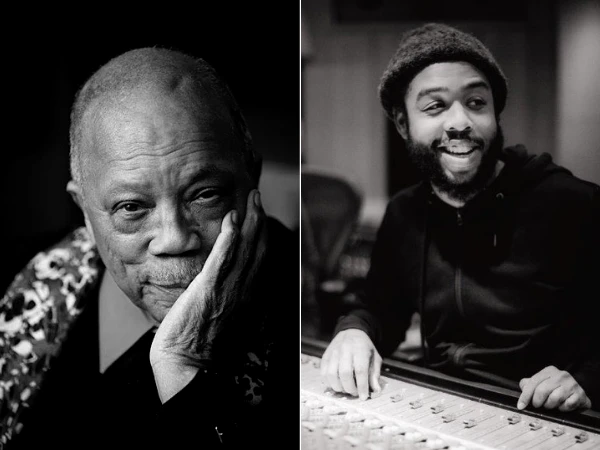 Music
Soul of a Nation Celebration: A Special Musical Performance Curated by Quincy Jones
This event has SOLD OUT, but we invite you to check out our upcoming jazz events, the Black Fire Sessions. 
Music has always been a driving vehicle of change in the struggle for equality since the early civil rights and Black Power movements. In particular, jazz was a life force and an integral part of creative expression within the artist community, and much of its influence is clearly displayed in the works of artists highlighted in Soul of a Nation: Art in the Age of Black Power 1963 – 1983. In celebration of this landmark exhibition, The Broad invited the legendary Quincy Jones to curate an evening of music inspired by the artists and artwork in the exhibition. The evening will be emceed by Bozoma ("Boz") Saint John, chief marketing officer at Endeavor, a global leader in entertainment, sports, and fashion operating in more than 30 countries with a portfolio of companies including WME, IMG, and UFC. Musical performers include GRAMMY-nominated musician and producer Terrace Martin, Cory Henry, Arin Ray, Eryn Allen Kane, and Alex Isley.

Jones will introduce the night in-person on the East West Bank Stage on The Broad's outdoor plaza, along with a special video in which he speaks to his experiences as an African American artist who has broken barriers in nearly every facet of the entertainment industry. Jones addresses the importance of Soul of a Nation as it showcases the struggles of the civil rights movement through artistic expression of anger, pride, and educated resistance. Jones cautions us, "You've got to know where you come from, in order to get where you want to go, and without that knowledge, we are in danger of repeating history—and I don't mean the good parts."

Tickets include access to Soul of a Nation and The Broad's third floor galleries during the event. This program is produced by Quincy Jones Productions, Inc. 
---
know before you go
The plaza, cash bar (21+ to access the cash bar; ID required), and museum doors open at 8:30 p.m. Please note this event is standing room only and the concert takes place on the lawn of the outdoor plaza adjacent to the museum - there is no seating.
Tickets include access to Soul of a Nation: Art in the Age of Black Power 1963-1983 and The Broad's third floor galleries during the event. Please note that Yayoi Kusama's Infinity Mirrored Room—The Souls of Millions of Light Years Away will not be open during the event.
SOLD OUT
---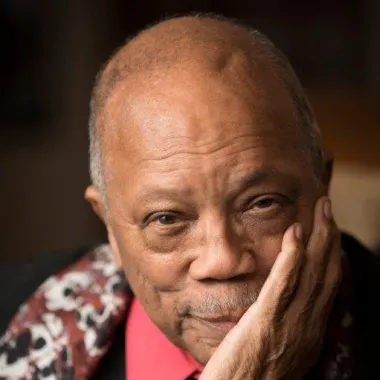 Quincy Jones
Named by Time Magazine as one of the most influential jazz musicians of the 20th century, Quincy Jones is an impresario in the broadest and most creative sense of the word. His career has encompassed the roles of composer, record producer, artist, film producer, arranger, conductor, instrumentalist, TV producer, record company executive, television station owner, magazine founder, multimedia entrepreneur, and humanitarian. Among the multitude of awards that he has received for his contributions are an Emmy Award, seven Academy Award nominations, the Academy of Motion Picture Arts and Sciences' Jean Hersholt Humanitarian Award, and 28 GRAMMY Awards (the highest of any living individual); Jones is also the all-time most GRAMMY-nominated artist with a total of 80 nominations. A recipient of the Republic of France's Commandeur de Legion d'Honneur, Jones was named a Kennedy Center Honoree in 2001 for his contributions to the cultural fabric of the United States of America. He was recognized by the National Endowment for the Arts as a Jazz Master—the nation's highest jazz honor, and in 2010 was bestowed the National Medal of Arts, the United States' highest artistic honor. In 2016, Jones received a Tony Award for Best Revival of a Musical for the Broadway production of The Color Purple. The award completed the rare EGOT set for Jones, making him one of only 21 individuals in history who have received an Emmy, GRAMMY, Oscar, and Tony Award.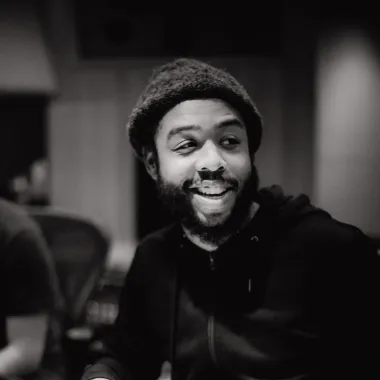 Terrace Martin
Terrace Martin is a GRAMMY-nominated producer and musician from Crenshaw, California, who has been quietly working behind the scenes with the industry's biggest names over the last decade. The son of musicians, Martin developed a lifelong love of music and an ability to flawlessly combine the worlds of jazz, funk, soul, and hip-hop. His first solo album, 3ChordFold, arrived in 2013 with appearances from Kendrick Lamar, Snoop Dogg, Ab-Soul, Robert Glasper, and others. While his 2016 release, Velvet Portraits, earned him a GRAMMY nomination for Best R&B Album. To date, he's produced for the likes of Herbie Hancock, Snoop Dogg, Travi$ Scott, and is a main collaborator for Lamar having produced on good kid, m.A.A.d city and To Pimp a Butterfly. Martin's band for this program is Marlon Williams, Justus West, Paul Cornish, and Quintin Gulledge. Guest artists Arin Ray, Eryn Allen Kane, and Alex Isley will make special appearances during his set.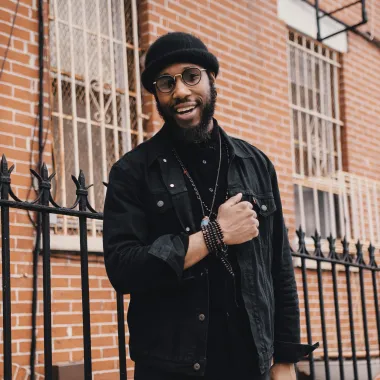 Cory Henry
Cory Henry, a Brooklyn, New York native, is telling everybody he is on his way. He is a two-time GRAMMY Award-winning keyboardist with musical roots in gospel, jazz, and soul. His instrument of choice is the Hammond B-3 organ. Henry's 2016 release and touring project, The Revival, features his dynamic and improvisational performances of music ranging from old gospel to Stevie Wonder. Cory Henry and The Funk Apostles is his newest passion and project, comprised of five of the world's best musicians, handpicked to bring his musical concepts to life. Henry is currently on tour with The Funk Apostles and has been featured on The Tonight Show with Jimmy Fallon, BBC's Proms Quincy Jones Tribute, National Public Radio, and The New York Times Facebook Live with Erykah Badu, among other media outlets. His solo wizardry and charismatic nature have garnered millions of views via YouTube and other social platforms, giving birth to a rabid fanbase excited for what's to come. The upcoming self-titled album, Cory Henry and The Funk Apostles, exhibits his vocal talents and emphasizes the new sound and vibes that he wants to innovate for the world to sing along with. He says, "We are on our way. Tell everybody. How many bodies? Everybody!"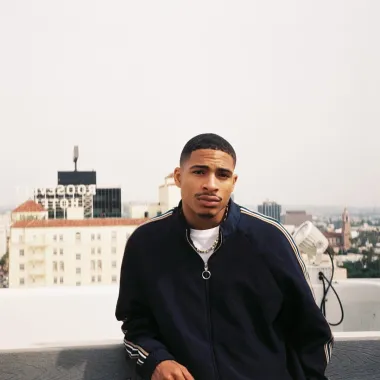 Arin Ray
Contemporary R&B artist Arin Ray competed on the U.S. version of The X Factor and quickly moved into behind-the-scenes work as a songwriter prior to landing a major-label deal. During the first season of The X Factor in 2011, the Cincinnati native was eliminated as a member of the bootcamp-stage group Intensity. He returned in 2012 for the second season, mentored by Britney Spears, and finished tenth. Ray self-released a single, "Turn It Up," in 2013, but within a couple years had co-written songs for Jason Derulo ("Love Like That") and Chris Brown ("KAE"). Ray resumed solo work with the Phases EP in 2016, the same year he was credited with co-writing songs for the likes of K. Michelle (the charting single "Ain't You"), Ro James ("Ride"), DJ Mustard ("Another Summer"), and Jahkoy ("Don't Stop the Vibe"). In 2018, Ray made his major-label debut with Platinum Fire on Interscope. The album featured collaborations with Terrace Martin, Nez & Rio, and Childish Major, among others. Included was the single "We Ain't Homies." A deluxe version of Platinum Fire followed later that year and added three more songs, including "Always" featuring Babyface.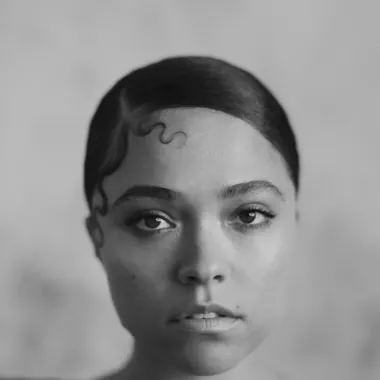 Eryn Allen Kane
Eryn Allen Kane is a Detroit born & raised recording artist, songwriter, producer and actress. Her work explores stories of love, loss, social injustice, and the fragility of life. She has a great sense of curiosity for the human condition and feels a sense of duty in telling the story of those marginalized communities in our world. Kane made her mark as an emerging talent in the R&B and Soul community with the independent release of her two-part debut EP, Aviary: Act I & II. Currently residing in Los Angeles, Eryn is working on several projects and a new body of music to be released soon.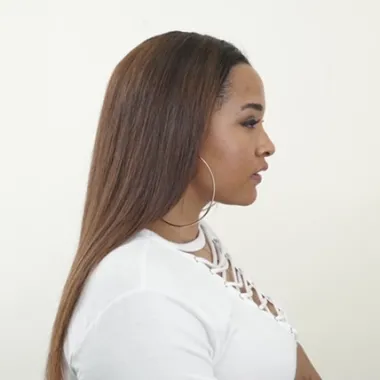 Alex Isley
Alex Isley is a singer, songwriter, and producer, hailing from Los Angeles. She takes great pride in the influence and legacy of her family's music; her father, Ernie Isley, and her uncles are collectively the Isley Brothers. Alex started classical vocal-training at 12 and later went on to attend the LA County High School for the Arts, where she discovered her love for listening to and performing jazz. Additionally, she majored in Jazz Studies at UCLA. During her college years, she began songwriting and producing, and created most of what would later become her first self-written and produced EP, The Love/Art Memoirs, released in Spring, 2012. The EP's single, "Set In Stone," was featured in the film The Last Fall, which debuted on BET and is currently showing on Netflix. Aside from her own music, Alex has collaborated with an array of different artists, including: The Robert Glasper Experiment, Brandon Williams and Moonchild, Moses Sumney, and Kendrick Lamar; she can be heard on Lamar's 2016 GRAMMY Award-winning song, "These Walls". Alex has released 5 collectives to date —most recently, The Beauty Of Everything, Part 2 EP, which is the first of her music to feature writing and production aside from her own.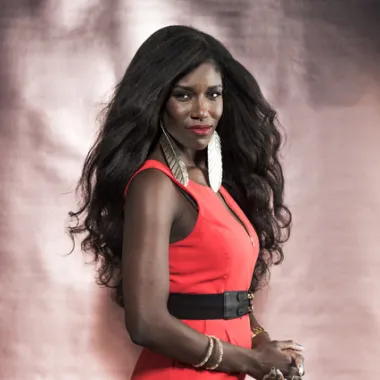 Bozoma ("Boz") Saint John
Bozoma ("Boz") Saint John is Chief Marketing Officer at Endeavor, a global leader in entertainment, sports and fashion operating in more than 30 countries with a portfolio of companies including WME, IMG, and UFC. In her role, Saint John focuses on driving marketing efforts across Endeavor's growing portfolio, including on behalf of Endeavor Global Marketing clients and premium brands. Collectively, the Endeavor network specializes in talent representation and management; brand marketing, sponsorship and licensing; media development, sales and distribution; event operation and management; and sports training and league development.
Saint John's career has been marked by induction into Billboard's Women in Music Hall of Fame (2018) and the American Advertising Federation Hall of Achievement (2014), as well as recognition on The Hollywood Reporter's Women in Entertainment Power 100 list (2018) and as Billboard's Executive of the Year (2016). Saint John has also been featured on the cover of Adweek as "one of the most exciting personalities in advertising," and on lists ranging from Fast Company's and Ad Age's Most Creative People to Ebony's 100 Powerful Executives, Black Enterprise's Most Powerful Women in Business and Fortune's Most Influential CMOs.
Before joining Endeavor, Saint John served as Chief Brand Officer at Uber, Head of Global Consumer Marketing at Apple Music and iTunes, and Head of Music and Entertainment Marketing at PepsiCo.