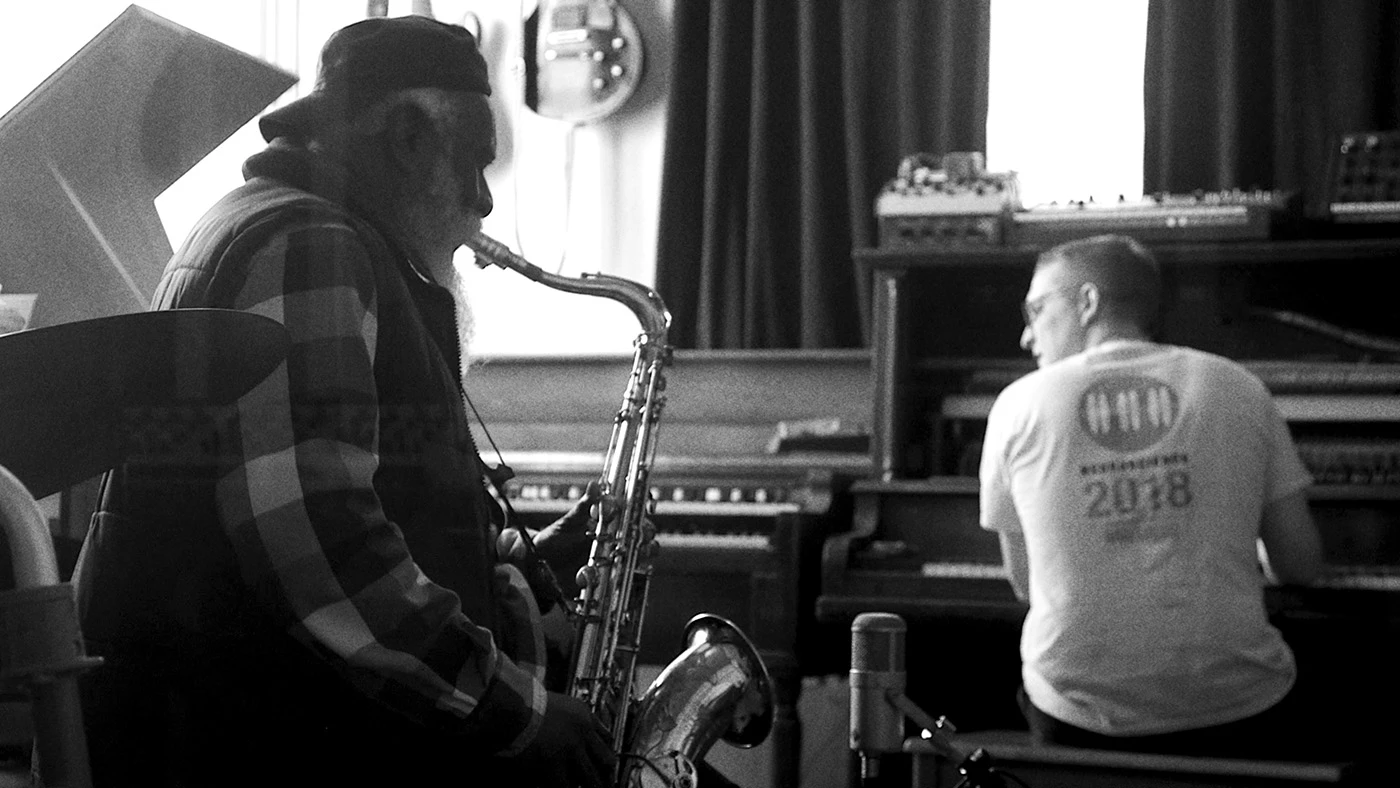 Promises: Through Congress Screening
Enjoy a screening of Promises: Through Congress, featuring the 2021 Mercury Prize-shortlisted album Promises (Luaka Bop, 2021) from Floating Points, jazz titan Pharoah Sanders, and the London Symphony Orchestra.
Shot on location at The Broad, Promises: Through Congress is a collaboration between Broad collection artist Julie Mehretu, electronic music composer Floating Points, AKA Sam Shepherd, and filmmaker Trevor Tweeten. This 46-minute film pairs a visual exploration of Mehretu's expansive painting Congress (2003), on view in Since Unveiling, with the acclaimed album Promises.
Promises was one of the most acclaimed albums around the world in 2021 and celebrated by artists, musicians, and filmmakers alike. It was awarded Album of the Year by TIME, NY Times (Jazz), Paste, and Mojo, and many more. It earned the highest rating on Pitchfork all year (9.0) and 5 out of 5 stars from The Guardian, calling it "breathtaking."
 
---
know before you go
The City of Los Angeles requires proof of vaccination at museums for all eligible visitors ages 12 and up and photo identification for all visitors ages 18 and up. For more information on health and safety at The Broad, visit our Know Before You Go & FAQ.

Advance general admission tickets are free and required to enter the museum to view the screenings of Promises: Through Congress.
Get Tickets
---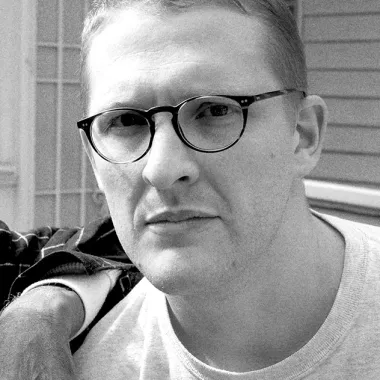 Floating Points
Sam Shepherd, known professionally as Floating Points, is a 2021 Mercury Prize-shortlisted British electronic music producer, DJ, and musician. He is the founder of Pluto Records, co-founder of Eglo Records, and was the leader of a 16-piece group called Floating Points Ensemble. Raised in Manchester, England, Shepherd studied piano at Chetham's School of Music before receiving a PhD in neuroscience and epigenetics at University College London. He also worked as a DJ at Plastic People, a London club, in the late 2000s. Shepherd's musical influences include Claude Debussy, Olivier Messiaen, and Bill Evans. He began releasing work under the Floating Points moniker in 2008, and in 2017, toured with The xx. Between 2019 and 2020, Shepherd collaborated with jazz saxophonist Pharoah Sanders and The London Symphony Orchestra for the album Promises, which was released on March 26, 2021, to critical acclaim. It was the first major new album released by Sanders in nearly two decades.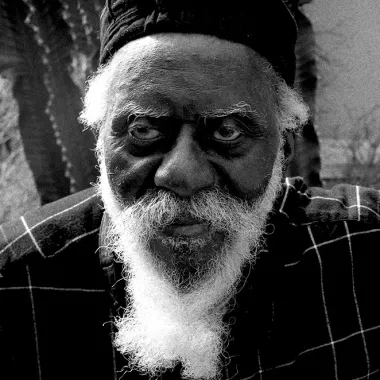 Pharoah Sanders
Pharoah Sanders possesses one of the most distinctive tenor saxophone sounds in jazz and is highly regarded by many jazz fans. He made his name with expressionistic, nearly anarchic free jazz in John Coltrane's ensembles of the mid-1960s. In the years after Coltrane's death, Sanders explored other, somewhat gentler and perhaps more cerebral avenues—without, it should be added, sacrificing any of the intensity that defined his work as an apprentice to Coltrane.
Pharoah Sanders (his given name, Ferrell Sanders) was born into a musical family. Sanders's early favorites included Harold Land, James Moody, Sonny Rollins, Charlie Parker, and John Coltrane. Known in the San Francisco Bay Area as "Little Rock," Sanders soon began playing bebop, rhythm & blues, and free jazz with many of the region's finest musicians, including fellow saxophonists Dewey Redman and Sonny Simmons, as well as pianist Ed Kelly and drummer Smiley Winters. In 1961, Sanders moved to New York, where he struggled. Unable to make a living with his music, Sanders took to pawning his horn, working non-musical jobs, and sometimes sleeping on the subway. During this period, he played with a number of free jazz luminaries, including Sun Ra, Don Cherry, and Billy Higgins.
In 1964, Coltrane asked Sanders to sit in with his band. The following year, Sanders was playing regularly with the Coltrane group. Coltrane's ensembles with Sanders were some of the most controversial in the history of jazz. Their music represents a near total desertion of traditional jazz concepts, like swing and functional harmony, in favor of a teeming, irregularly structured, organic mixture of sound for sound's sake. Strength was a necessity in that band, and as Coltrane realized, Sanders had it in abundance.
Sanders made his first record as a leader in 1964. After John Coltrane's death in 1967, Sanders worked briefly with his widow, Alice Coltrane. From the late 1960s, he worked primarily as a leader of his own ensembles.
In the decades after his first recordings with Coltrane, Sanders developed into a more well-rounded artist, capable of playing convincingly in a variety of contexts, from free to mainstream. Some of his best work is his most accessible. As a mature artist, Sanders discovered a hard-edged lyricism that has served him well.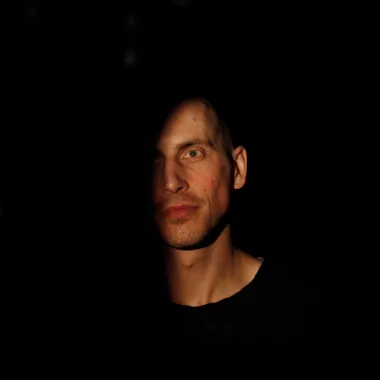 Trevor Tweeten
Trevor Tweeten (b. 1983, USA) is a Los Angeles-based artist and cinematographer working at the crossroads between film, sculpture and installation. As a cinematographer, he has realized a number of projects - ranging from narrative to documentary to experimental, and film and video installations with various artists - including long term collaborations with Richard Mosse and Ben Frost, as well as working with Tacita Dean, Christo, and Anicka Yi. Tweeten is a frequent film collaborator with LA Dance Project, directed by Benjamin Millepied, and several other choreographers and dance companies. His work is often noted for its strong imagery and lyrical visual style and has been shown internationally, including at the Venice Biennale, Barbican Centre, Louisiana Museum, Palais de Tokyo, Akademie der Künste, Berlin, the National Gallery of Victoria, among others.
PROMISES: THROUGH CONGRESS TRAILER
---