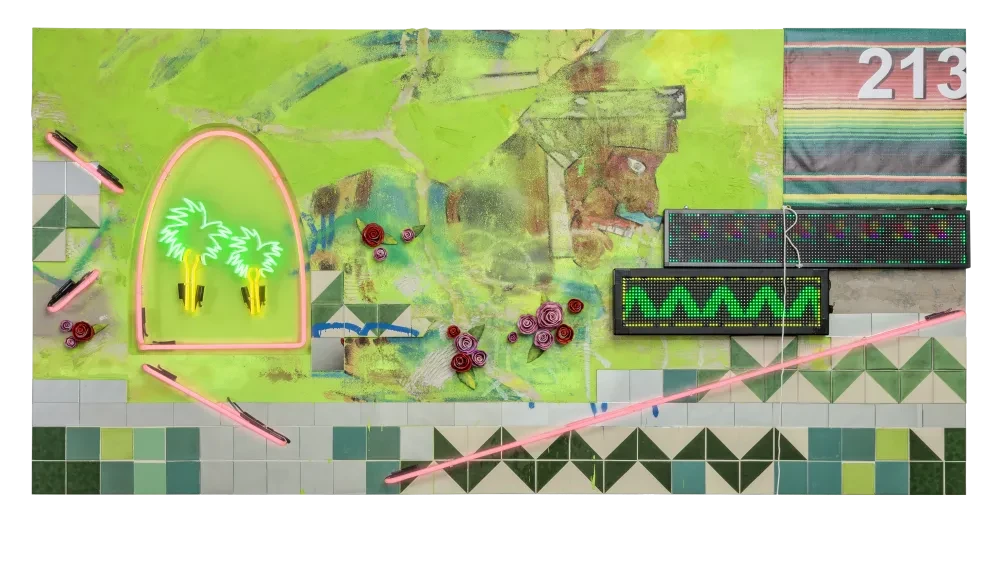 Gallery Event
Opening Day Community Celebration for Desire, Knowledge, and Hope (with Smog)
Tickets free with reservations
Join us for the community opening celebration of Desire, Knowledge, and Hope (with Smog)  that will include Family Weekend Workshops: Craft, Create, Celebrate + Food Vendors: Trap Kitchen, Tacos y Mariscos El Samurai, and Not So Instant Coffee + DJ Sets by Chulita Vinyl Club.

Open to all. Reserve your general admission, timed ticket and enjoy this free, inclusive celebration filled with art, music, and food.
Desire, Knowledge, and Hope (with Smog) Opening Day
Museum Hours
10 am–6 pm
Featuring DJ Sets by Chulita Vinyl Club
Free admission with food available for purchase
Thanks to Watts Labor Community Action Committee (WLCAC) for their partnership in selecting food vendors for the event. 
Family Weekend Workshops
Craft, Create, and Celebrate
11 am–5 pm
Reserve your timed tickets to Family Weekend Workshops
Family Weekend Workshops: Craft, Create, Celebrate. Create a mixed-media collage inspired by Njideka Akunyili Crosby, craft a cardboard birdhouse like Doug Aitken, or design a drawing infused with wordplay in the manner of Ed Ruscha to make your own artwork to take home. Take inspiration from artworks in Desire, Knowledge, and Hope (with Smog), iconic downtown buildings, and your own experience of the city to create an artwork that reflects your own personal Los Angeles.
Family Weekend Workshops is intended for children age 3+ and their families.
Image Credit: Patrick Martinez. Weeping Warrior, 2022. Stucco, neon, mean streak, ceramic, acrylic paint, spray paint, latex house paint, banner tarp, rope, stucco patch, ceramic tile, tile adhesive, engraved mirror and LED signs on panel. The Broad Art Foundation, © Patrick Martinez
Title Credit:© John Baldessari 1985. Courtesy Estate of John Baldessari © 2023  
---
know before you go
Timed tickets for Family Weekend Workshops are available from 11 a.m. to 4 p.m. Families who reserve tickets in advance will receive a wristband when they check in onsite at the museum. Workshops are available to families with wristbands on a first-come, first-served basis. Walk-ups are encouraged pending capacity.
Tickets include same-day access to The Broad. Tickets to this event do not include access to Yayoi Kusama's Infinity Mirror Room—The Souls of Millions of Light Years Away (2013), and must be booked separately
For information on our current health and safety policies, visit Know Before You Go & FAQ. Visitor policies are subject to change.
GET TICKETS
---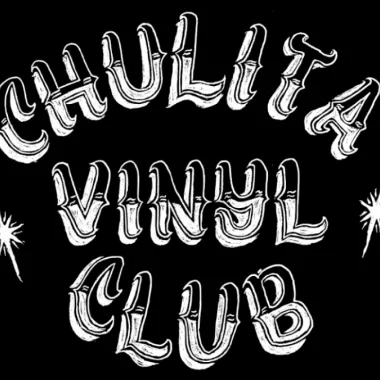 DJs: Chulita Vinyl Club
Chulita Vinyl Club (CVC) is made up of women, gender-non-conforming, non-binary, LGBTQ+, and self-identifying people of color. CVC launched in 2014, with the context of providing a safe space for empowerment, togetherness, and to utilize music and vinyl as a form of resistance against the erasure of culture. Each Chulita identifies with their own identity. They are not to be classified as one nationality or culture. Within CVC they individually identify with the following: Latinxs, Tejanxs, Chicanxs, Xicanx, Afro-Latinx, and many more. The unifying denominator is that they come together over the belief that EL DISCO ES CULTURA and they believe that is worth preserving and perpetuating.