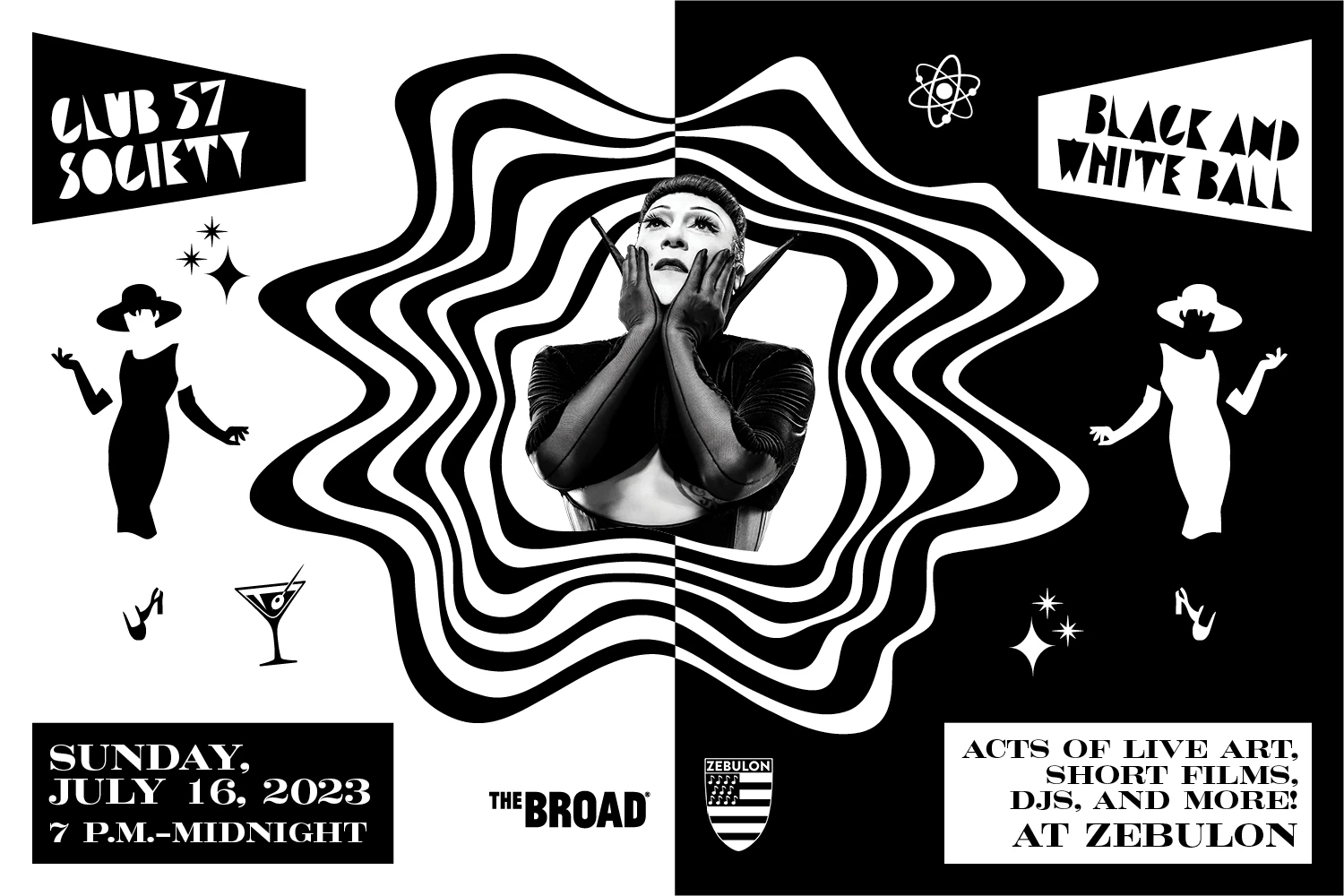 PARTY LIKE IT'S 1980
ACTS OF LIVE ART, SHORT FILMS, DJS, AND MORE!
TICKETS INCLUDE ACCESS TO THE BROAD'S KEITH HARING EXHIBITION
21+ WITH ID
Featuring Ann Magnuson + Joey Arias + Adele Bertei + DJ Bus Station John + Puppetmaster 213 Cain Carias + Ursula Gueringer & Anna-Claire Simpson (Klaus Nomi Tribute) + Alexa Hunter + Tyler Matthew Oyer + Tom Rubnitz + DJ Señor Amor + More!
In conjunction with the special exhibition, Keith Haring: Art Is for Everybody, The Broad is teaming up with iconic denizen of the 1980s East Village art scene Ann Magnuson to revisit and celebrate the spirit and energy of the infamous Club 57, where she met and befriended Keith Haring while managing the club. Club 57 Society: Black and White Ball is inspired by events that took place at the original Club 57 including some of Haring's earliest performances and exhibitions, as well as themed nights such as Twisting in High Society, Stayfree Mini-Prom, and The Ladies Auxiliary Debutante Ball. Our rousing and raucous homage features performances by and tributes to now-legendary artists who were part of the original Club 57 and knew Haring personally, as well as subsequent generations of artists that offer new examples of the grit, glitter, and experimentation that proliferated in this seminal venue.
---
---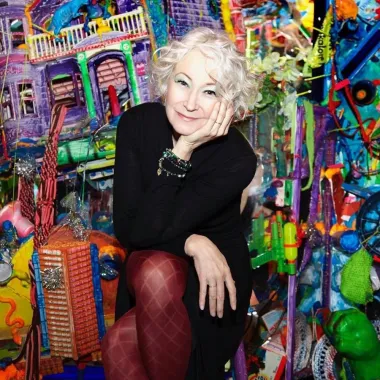 Ann Magnuson
In the 1980s NYC East Village art scene, Ann Magnuson showed her artwork in exhibitions curated by Keith Haring, managed the infamous neo-Dada cabaret Club 57, and performed at CBGB, Danceteria, Mudd Club, Pyramid Club, AREA, The Kitchen, and Joe's Pub. She has since released three solo albums and multiple EPs; her bands include Pulsallama, Bleaker Street Incident, Vulcan Death Grip, and Bongwater, which released five albums and has toured internationally. She currently performs and records with Alejandro Cohen from the Los Angeles based music collective dublab. Magnuson has acted in numerous movies and television shows, has performed in many Off-Broadway productions, and has presented her performance pieces at Lincoln Center, BAM, LACMA, REDCAT, Hammer Museum, Walker Art Center, and the Andy Warhol Museum as well as internationally in Canada, Italy, Japan, and Sweden. She has contributed articles to Art Forum, Vogue, Harpers Bazaar, Bust, Time Out New York, and Conde Nast Traveler, and has written forewords and essays for a variety of books, as well as a monthly column for Paper from 2000-2008. Ann Magnuson is married to architect John Bertram and they reside in Los Angeles, California with their feline daughter Lucy. annmagnuson.com
Photo credit: Steven Love Menendez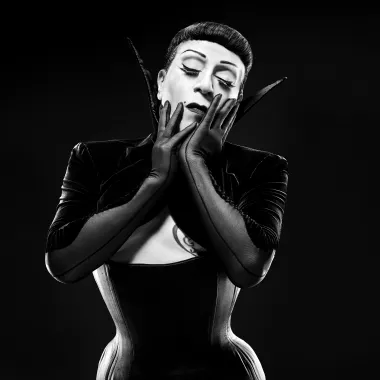 Joey Arias
Joey Arias is a performer who for decades has performed and collaborated with the likes of Klaus Nomi, David Bowie, and Basil Twist. He has commanded the stages of US, Europe, and Asia with his hit show "Strange Fruit" where he magically channels Billie Holiday. Thierry Mugler, renown fashion designer and director, personally chose Joey for his role of MC in Cirque Du Soleil's Zumanity which he performed for over 5 years. He has appeared in many high-profile films including Pee Wee's Big Top, Flawless, To Wong Foo Thanks For Everything! Julie Newmar, and Elvira Mistress of the Dark, and is a sought-after fashion muse internationally.
Photo credit: Steven Love Menendez
Ann Magnuson and Joey Arias: The Andy and Edie Show
Ann Magnuson and Joey Arias reprise their beloved comedy act, The Andy and Edie Show, inspired by Andy Warhol and Edie Sedgwick if the famous pop artist and his superstar protégé had a TV variety show a la Sonny and Cher. Born from spontaneous improvisations that would unfold when Joey (who had experience working with the Groundlings comedy group, along with Phil Hartman and Laraine Newman) and Ann would run into each other at clubs. Other characters the duo channeled include Salvador Dalí and Gala, London fashion victims Trevor and Fiona, and Charles Manson and Squeaky Fromme. The acts were part of Ann's Cinemax special Vandemonium, stage shows at Danceteria, Jackie 60, and Luna Park, a music video for Joey's band Strange Party which was shot at Fiorucci, and a fashion spread in Paper magazine. The Andy and Edie Show Club 57 Society performance is accompanied by a short video shot in 1984 by Courtney Harmel and is hosted by Phillip Monaghan as "Phil Monahue," a twist on TV star of the era Phil Donahue.
Image: Still from The Andy & Edie Home Movie, ©1984 by Video Artist, Courtney Harmel. "Joey and Ann's performance for video was unscripted and spontaneous and was shot in one take. Recorded on VHS tape, it was edited in camera as it was being shot."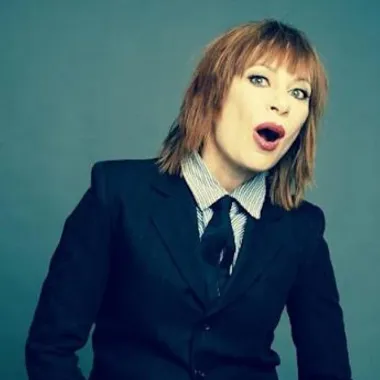 Adele Bertei
Los Angeles-based Adele Bertei works as a writer, director, performer, and musician and has been a member of the bands Peter and the Wolves, the Contortions, and The Bloods. As a poet, she has shared the stage with writers such as William Burroughs, Allen Ginsberg, and Kathy Acker. Bertei has acted in several underground films and has been the subject of artists and photographers Kiki Smith, Richard Prince, Nan Goldin, Zoe Leonard, and David La Chappelle. Her writing has appeared in the New York Rocker, 6 Carlos, Vibe magazine, and the Huffington Post. Her stories and essays have been included in multiple compilations and she was awarded the Albert and Elaine Borchard Foundation fellowship at Tomales Bay in conjunction with UC Davis for Dorothy Allison's writing workshop. Bertei has created and facilitated songwriting workshops for homeless youth and has taught songwriting to the incarcerated at the Twin Towers facility in downtown LA, and at Century Women's Regional Center at Lynwood, the largest women's jail in the nation. She created a collective called WREN, Women's Re-Entry Network to help alleviate the challenges of women being released from jails and prisons. www.adelebertei.com
Photo courtesy of the artist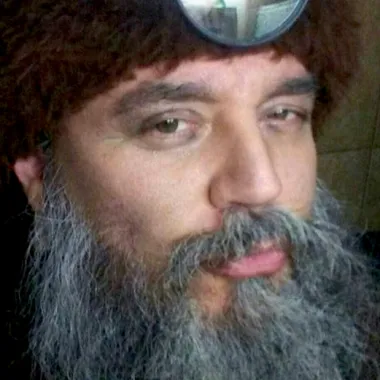 Bus Station John
For over two decades, San Francisco's pioneer underground disco revivalist DJ Bus Station John has been a man on a mission: rescuing from musical oblivion mid-'70s to early-'80s bathhouse-era dance classics and curiosities – the soundtrack to what he calls the post-Stonewall, pre-AIDS "Golden Age of Gay" – and taking older gay men on a trip down memory lane while simultaneously inspiring new generations of queer ears. Bus Station John ruled the decks for 16 years at his Thursday night institution "The Tubesteak Connection" at the Tenderloin's last-gay-bar-standing, Aunt Charlie's Lounge, making it the longest continuously running LGBTQXYZ weekly dance party in SF nightlife history (now back on a "special-event" basis). He is currently poised to celebrate the tenth anniversary of his intergenerational tea dance "DISCO DADDY!" at The SF Eagle on Pride Sunday this June.
Photo courtesy of the artist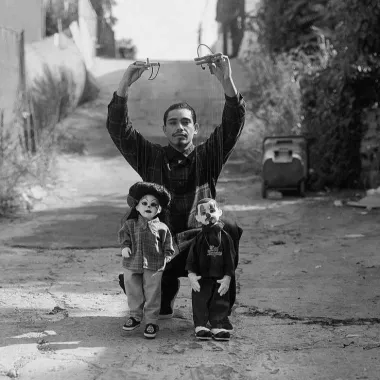 Puppetmaster 213 Cain Carias
Cain Carias, originally from Tijuana, MX, got his first job in Los Angeles at the world-famous Bob Baker Marionette Theatre. Having been instantly fascinated with the magical world of puppetry and learning the art form from Baker himself, Carias later modeled his own creations El Triste and La Smiley on the style and attitude of his MacArthur Park community. Today, Carias, along with El Triste and La Smiley, make regular appearances at car shows, music videos, health fairs, and other community events.
Photo courtesy of the artist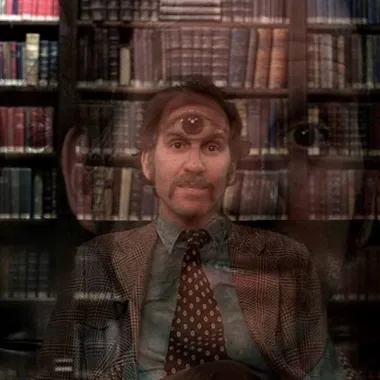 Robert Dayton
Robert Dayton is a multi-disciplinary artist, writer, and performer originally from Fort St. John, British Columbia. His previous book The Empty Bed published by Impulse[b] is a pen-and-ink humor book about heartbreak. His next book Cold Glitter: The Untold History Of Canadian Glam will be published by Feral House in 2024. He is currently hosting the live variety show The Birthday Experience in Los Angeles. He has acted in various films, including one called Male Fantasy. His collaborative musical performance and recording projects include song-and-dance duo Canned Hamm, July Fourth Toilet, Points Gray, and Hallmark. As The Canadian Romantic, he manifests as a series of videos, live performances, a doll, an art book published by PITT Projects, and a winking photo to make people feel more attractive. Robert holds an MFA from the University of Waterloo. Feel free to visit: www.robertdayton.com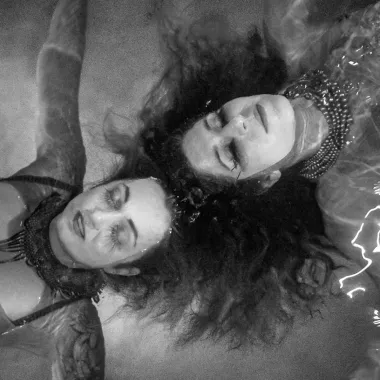 Ursula Gueringer and Anna-Claire Simpson
Ursula Gueringer and Anna-Claire Simpson fuse the eclectic sounds they both sought out and were influenced by through key moments in their lives. The recognition of influences between the most unlikely of songs and styles, and the recurring themes that can lie hidden in the lines of a medieval ballad or an avante garde composition manifests in music that is the means to connect to an era in which you wish you had lived, and that era is now. Both women have spent years not only enjoying their crafts but exploring academia, being in a rock band, touring the globe in a world music ensemble, parenting, and living lives that were meant to inform the expression of their repertoire.
For Club 57 Society: Black and White Ball, Ursula Gueringer and Anna-Claire Simpson will perform a tribute to Klaus Nomi (1/24/44–8/6/83), a German countertenor noted for his wide vocal range and an unusual, otherworldly stage persona. In the 1970s Nomi immersed himself in the East Village art scene and was known for his bizarre and visionary theatrical live performances, heavy make-up, unusual costumes, and a highly stylized signature hairdo. His songs were equally unusual, ranging from synthesizer-laden interpretations of classical opera to covers of 1960s pop standards. Nomi and Joey Arias performed on Saturday Night Live with David Bowie in 1979, and in the last years before his death performed at Club 57.
Photo credit: Tamara Lee Carol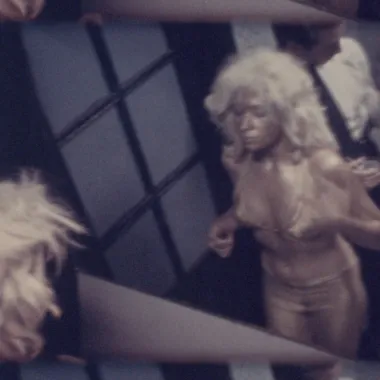 Alexa Hunter
Alexa Hunter makes metal and hand cut lapidary jewelry inspired by metal sculpture of the '60s and '70s, helps run the Culver City Rock and Mineral Club, teaches drama and writing, and composes and occasionally records with her '80s alt rock band, Disturbed Furniture. The daughter of an art critic/curator and a gallerist, she dropped out of her Ivy League college to move back to her home of New York City. In 1978, Ann Magnuson, whom Hunter had met while studying abroad in London, invited her to join the cast of the New Wave Vaudeville show, which included many Club 57 regulars. Hunter also worked in experimental theatre in those years, often with John Vacarro, (Playhouse of the Ridiculous), and Lindzee Smith's Nightshift. In 1979 Hunter shot a short Super 8 film, A Little Madness in Between, which was only unearthed in 2017, when the Museum of Modern Art NY acquired it for the show, Club 57: Film, Performance, and Art in the East Village, 1978–1983. Hunter recently added a soundtrack comprised of songs her band recorded during that time. Clips of the film were included in the 2020 BBC documentary, Keith Haring: Street Art Boy. The rare footage from inside Club 57 includes two different nights in the fall of 1979: the "Casino Royale Party" and the "Iran, Iraq and I Roll Party," Hunter also visits another club, Tier 3, where she films and cavorts with the British Ska band Madness on their first US tour. Haring curated Hunter's artwork for his group show of Xerox Art at Club 57. Ann Magnuson and Hunter recently co-curated a revisit of that show at the Winslow Garage in Los Angeles.
Image: Still from Alexa Hunter's rare footage of Club 57 and Tier 3: Ann Magnuson painted gold for Casino Royale.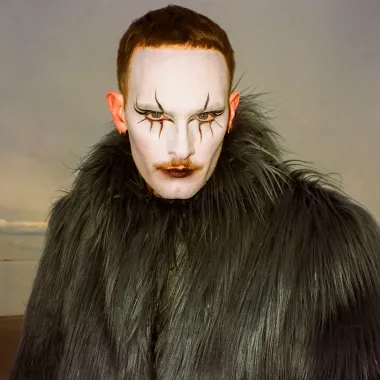 Tyler Matthew Oyer
Called an "interdisciplinary gospel immortalist" by Kembra Pfahler of the Voluptuous Horror of Karen Black, Tyler Matthew Oyer is an artist, writer, organizer, musician, and educator based in Los Angeles. Their work reconsiders the past as something not gone, but as material and ideas that live in and through us, shaping how we see ourselves and our world. Oyer's work has been presented at MoMA PS1, REDCAT, The Getty Museum, dOCUMENTA (13), Hammer Museum, Kunsthal Charlottenborg, Kunstnernes Hus Oslo, Munch Museum, Art Basel Miami Beach, Bergen Kunstall, Rogaland Kunstsenter, Shedhalle Zürich, The Royal Vauxhall Tavern, High Desert Test Sites, Highways Performance Space, Human Resources Los Angeles, Silencio Paris, MIX NYC, Ekebergparken Oslo, Surge Festival Madrid, Lukiškiu Kalėjimas Vilnius, and the Orange County Museum of Art. Oyer has written works of performance including CALLING ALL DIVAS, GONE FOR GOLD, Shimmy Shake Earthquake, La Bola Negra, and 100 Years of Noise: Beyoncé is ready to receive you now. In addition to their work as a visual and performing artist, they have released the original music albums RELEASE DELUXE (2017), NO TEMPLE (2020), RETEMPLE (2020), TENDERNESS (2022), and BERLIN ALIEN (2023). Their feature film adaptation of Charles Ludlam's Conquest of the Universe or When Queens Collide premiered in 2017 and is the first moving-image adaptation of Ludlam's work. Oyer is the founder of tir journal, an online platform for queer, feminist, and underrepresented voices. They received an MFA from the California Institute of the Arts in 2012 and has offered workshops and lectures at CalArts, Bard College, Occidental College, University of Southern California Santa Barbara, Penn State University, Southern Exposure, and Grand Central Art Center. Tyler Matthew Oyer's work is in the permanent collections of the Museum of Modern Art (NY), Los Angeles Contemporary Archive, Nevada Museum of Art, Museu d'Art Contemporani de Barcelona and several private collections worldwide.
Photo credit: Eric Andre Nes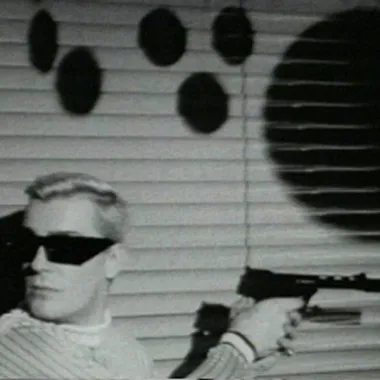 Tom Rubnitz
A quintessential New York underground film/video artist, the late Tom Rubnitz took a bite out of the Big Apple and spat it out in a wild kaleidoscope of unequivocal camp and hallucinogenic color. Ann Magnuson, the B-52s, The "Lady" Bunny, and the late John Sex are but a few of the stars that shine oh-so-brightly in Rubnitz's glittering oeuvre. A genre artist par excellence, Rubnitz treated the sexy-druggy-wiggy-luscious-desserty qualities of the '80s downtown club scene with the loving care only a true hedonist could show. Rubnitz died from an AIDS-related illness in 1992.
Image: Still from Undercover Me, a movie trailer for a non-existent Bond-style spy thriller "coming soon to a mini-mall cineplex near you!" Featuring John Sex, Hapi Phace, Laura Levine, Dany Johnson and The French Twist. 1988 | 00:02:00 | United States | English | Mono | 4:3 | Video | Screening rights: Video Databank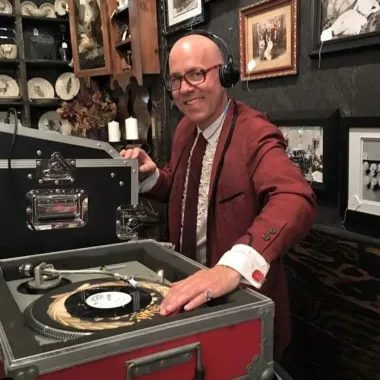 DJ Señor Amor
DJ Señor Amor has always been an ardent music fan. As a teenager, he began seriously collecting records of all genres and started DJ'ing at KBEV, the radio station at Beverly Hills High School. Señor attended Loyola Marymount University in Los Angeles largely due to his love of KXLU, it's top-ranked student-run radio station. While at LMU, he started as an "Alt Rock Jock" and then was invited to co-host "The Molotov Cocktail Hour," a volunteer weekly position that Señor holds to this day. His professional career began with weekly DJ residencies at The 3 Clubs Lounge, Liquid Kitty, and Encounter Restaurant at the top of The Theme Building at LAX. He quickly gained prominence within the audiences of the entertainment industry. His career crescendoed over the coming years, being called upon to DJ Mayor Antonio Villaragiosa's Christmas Party, and movie premieres for 20th Century Fox, Disney, NBC-Universal, and New Line Cinema. Señor has been featured in Billboard Magazine, The Los Angeles Times, The New York Times, Newsweek, Daily Variety, The Hollywood Reporter, Harper's Bazaar, Los Angeles Magazine, and Vanity Fair.
Photo courtesy of the artist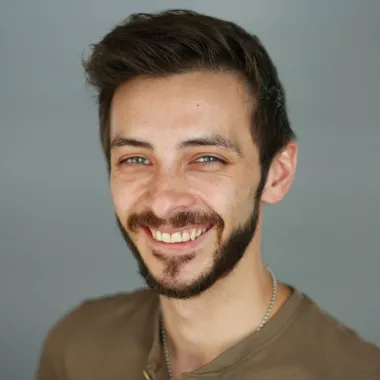 Zachary Street
Zachary Street grew up in Deal, Kent in the United Kingdom. He received a BA with Honors in Acting at the Courtyard Theater Training Company in London in 2008. His breakout role was in the British feature film 'Fallen Soldiers' in 2015. Zachary has performed in over 100 plays, including many performances at the Edinburgh Fringe Festival. He has featured in a number of commercials for major brands across Europe, Switzerland and the UK. He has also been cast in lead roles for the BBC, Channel 4, Film4 and ITV, including the American opera 'Vanessa' directed by Keith Warner which was live broadcast to cinemas across the UK. In 2019 Zachary wrote, directed and starred in the music video Bunking the Midnight Train in which he collaborated with his brother, musician and songwriter Carl Street. In 2020 he voiced the role of Herzog the Hedgehog for Ann Magnuson's web series WTF2020. Other notable roles include his work for the award-winning HBO series Chernobyl as a Liquidator, in which his image was used for the acclaimed series' worldwide marketing campaign. His range is broad, and Zachary Street has become known for his ease of versatility in playing multiple types of characters in all genres within the entertainment medium as a whole.
Photo courtesy of the artist